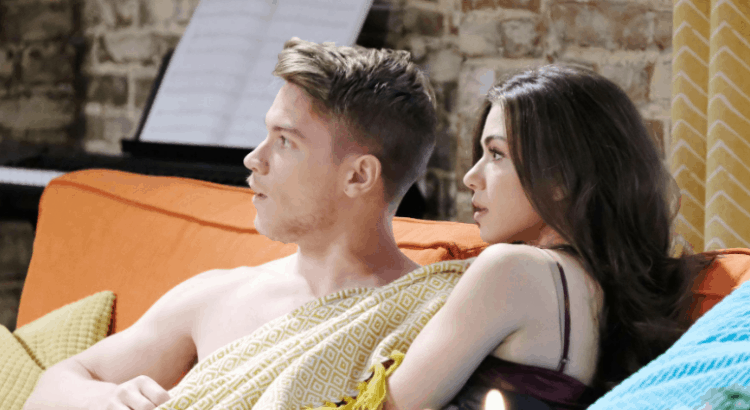 Days of Our Lives fans are worried for our friend, Ciara. Claire is keeping her captive to begin the week, and we know that there is nothing else anyone can do to stop this from being a situation. She's got a lot going on, but she's clearly lost her mind and has nothing else to lose. She's made it clear that she feels her entire world has fallen down and collapsed around here, and things are not looking good for her in any capacity. She's a wreck, and we aren't sure there is anything anyone can do about it at this point. But, we also know that she has a lot to get through her mind that probably doesn't make sense to her in the moment. She's got some mental issues to work through, and she clearly needs help. Can her family get her the help she needs, or will she always spend her life jealous of Ciara and the life she is leading? We cannot decide.
Then there is Ben. With Marlena and Hope, they are looking for Ciara. They know what is going on, but do they know that their own Ciara provoked this situation thanks to her plan with Tripp? They will not be happy about this, and we can tell you that with complete certainty. She's upset, we are all upset, and there is nothing we can do at this point that will not make this situation seem more fair than it is. We do know, however, that there is a bit more we can expect as things come to a head elsewhere. Ted, meanwhile, has told Kate he has a plan, and that he will be all right. She needs to worry about herself and the fact that she could be in big trouble right now.
What's Happening on Days of Our Lives
https://twitter.com/lumaria/status/1143938519645270024?ref_src=twsrc%5Etfw
We actually have to agree with this one. You?
What's Next on Days of Our Lives
This year, the big fireworks are in daytime. Watch #DAYS, weekdays on @NBC. pic.twitter.com/nMcPY6UIyk

— Days of our Lives (@nbcdays) June 28, 2019
Eve isn't a happy camper right now, and she is about to make that clear to Jack. She's confronting him about something she feels he's done wrong, and she's not going to let this get in her way. She's got a lot on her mind and on her plate, and this situation is a bad one. For now, though, we are going to function in a way that is better. We are going to see her confront him and ask him what he's been hiding. She can tell it's something, and we know that she is not going to be very happy – at all – when she finds out what he is keeping from her. She's not entirely known for being the most reasonable person in the bunch, and that's a probably she's got to face when it comes to dealing with her new husband.
But, what about Marlena? As a doctor, she knows she can get through to Claire if only she will allow her. But, it might be too late. This young woman is in a bad place emotionally, and she's not entirely sure she can focus on anything other than what is in front of her face right now. She's got so much going on, and she's not sure what is going to happen. All she knows is that this is the opportunity she has to take to get what she needs to get, which is this girl to stop what she is doing and not kill Ciara. Can she do it without making a bigger mess of everything in her life?
Stay tuned for more Days of Our Lives and be sure to check out TVOvermind daily for the latest Days of Our Lives spoilers, news, and updates.