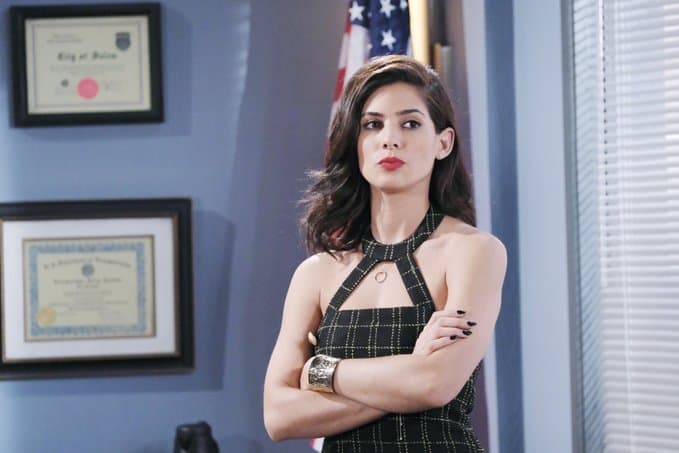 Days of Our Lives fans know that there is so much going on right now, but that doesn't mean we are not going to stop wondering what comes next. Jake has decided it's time to open up to Ben. He's got a lot to say, but that's going to come as a surprise only in small portions of his announcement. He's got a lot going on, after all. But, we also know that there is a small number of people who have been waiting to see Sarah tell Victor how he feels, and she's done that. She's laid into him in a way that says she's furious, upset, and she is not standing for another moment of his garbage from his point on. What he did to her was something that cannot even be described in any way other than simply devastating, and he's been in a bad place since he did it. She's furious.
John is not happy with Brady right now, but not for obvious reasons. He's got a few questions about his motives and what is going on with them, and he's not in a good place right now, either. He's in a place in which he's giving it his all, but he's not able to fully comprehend what Brady is doing or thinking. He's in a bit of a rough spot, and we get that. There's been a lot going on. Marlena, on the other hand, was the recipient of a call that shocked her. She didn't see what was coming when the phone rang. She didn't expect it to be who it was about what it was about. She is not going to know how to handle this right away, but she needs to act fast with it before things blow up in her face and turn around.
What's Happening on Days of Our Lives
Steve is not a happy camper after learning news on Kayla & Justin; plus other Salem bombshells! Check out next week's extended #Days promo on the #DOOLapp @officialnichols @oliviakeegann @BrandonBarashhttps://t.co/JJDDpbsggA

— Days of our Lives (@daysofourlives) May 30, 2020
So much drama.
What's Next on Days of Our Lives
It's a summer of love in Salem, with weddings for four couples and a baby for Will and Sonny. Watch #DAYS, weekdays on @NBC. pic.twitter.com/5Z6YPVoRN7

— Days of our Lives (@nbcdays) May 29, 2020
Xander is a man with a broken heart, but he broke his own heart the moment he decided that he would not tell Sarah her baby died and instead steal the baby Kristin and Brady welcomed the same day. She went through so much with that little girl. Her heart broke when her daughter was diagnosed with a horrible health condition. It broke again when it was revealed that her baby was not her baby, and it was all his own fault. Had he simply told her from the start, she would have had one broken heart rather than more than one over the year. Now he has the audacity to ask for another chance, and it's all too much for all of us. We cannot even fathom or handle this in the least.
Eric and Ciara are on the same page as John right now. They have some bad feelings of concern over what Brady is up to and what his motives are behind his own decisions. They are sharing their concern with one another and with him, but that might not matter to them at all. Where is this going and what does this mean to them? On the other side of that is the fact hat Ben is going to help Jake. He's agreed to help him find his ex-girlfriend, and we can assume that Gabi is not about to find this situation at all amusing. He's not her late husband, but she refuses to believe that he is not and this is not what her life is leading to.
Stay tuned for more Days of Our Lives and be sure to check out TVOvermind daily for the latest Days of Our Lives spoilers, news, and updates.