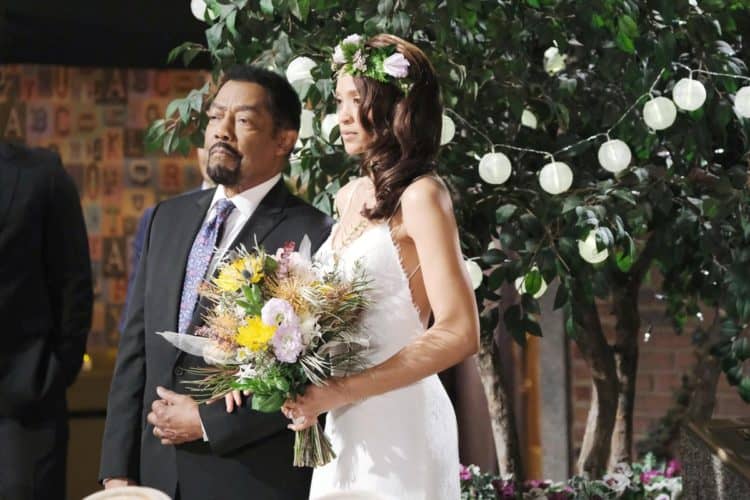 Days of Our Lives fans know that Hope is not herself because she's not Hope. She's Princess Gina, and she is not here to make friends. She's been here before, and many of the people who are closest to her in the world should remember that. They should know that she is there to make a mess, that she is not friendly, and that she is only thinking of herself. She's a woman without feelings, without a care in the world, and without anyone to stop her from doing what she wants to do in her life. Right now, no one is sure it's her yet. She's not really pretending to be Hope, but she's not really trying to announce her presence to the world, either. She's got so much more than that in her life right now. Additionally, we also think that there is so much more to this.
She's currently working hard to protect Rolf. He has an agenda, as he always has, and she is there to win him and everyone else over until they fall for it and make it their own. They are not going to be happy when they realize that she is who she is, and not Hope, and that might mean there are some bigger problems for everyone in Salem. One of the biggest problems is going to come for those who care for Hope, who will worry for her, about her, and panic when they realize the truth. Will they know if she's all right? Can they get her back? Will this work out for her, or will we get to see that Princess Gina is here to stay while we all suffer through more of her own antics and issues in life? We just don't know yet what will happen.
What's Happening on Days of Our Lives
ICYMI: To celebrate the new season of #DAYS, Inside Salem hosted a round table and a Salem IQ game with @Ari_Zucker, Stacy Haiduk, @ChandlerMassey , @MrRobertScott and William Utay!

Don't miss the latest episode of Inside Salem! https://t.co/7ZvRNgW2y1 pic.twitter.com/S8ixwOSIs2

— Days of our Lives (@nbcdays) November 4, 2019
Things are getting interesting around here, are they not?
What's Next on Days of Our Lives
Salem is abuzz with three weddings – Jennifer and Jack's, Adrienne and Justin's and Lani and Eli's – but will there also be a funeral? Watch @DAYS, weekdays on @NBC. pic.twitter.com/lF5fzm2ev1

— Days of our Lives (@nbcdays) November 2, 2019
There's a lot happening this week while Kayla and Haley are forced to try and save Jennifer's life, and we aren't sure that there will be much success here. Her life has finally begun to turn around, and here she is struggling and not living her very best life. She's in a bit of a bind, and we are not sure that she can focus on anything other than how she is currently feeling in this mess. She's not going to live if they cannot save her, but can they save her in the condition she is in? What will her family do without her? Will they even have a shot at making it without her to take care of them this time around? We just don't know how this will turn out, though we do hope that it brings something of a happy ending to her family rather than another crushing blow they simply cannot afford to live through.
Lani is done with Gabi, and she's about to take their situation to the next level. In fact, she's about to get physical with the one-time friend she had in life. Lani is going to lose her control on Gabi for a split second, and she is going to punch her right in the face. This is not a good thing, but it's one of those things that might just make everyone take a step back and think for a while. Perhaps this is precisely what Lani needed to do, and it's precisely what Gabi needed to experience to get her own life together. We cannot be sure, of course, but this could be it.
Stay tuned for more Days of Our Lives and be sure to check out TVOvermind daily for the latest Days of Our Lives spoilers, news, and updates.