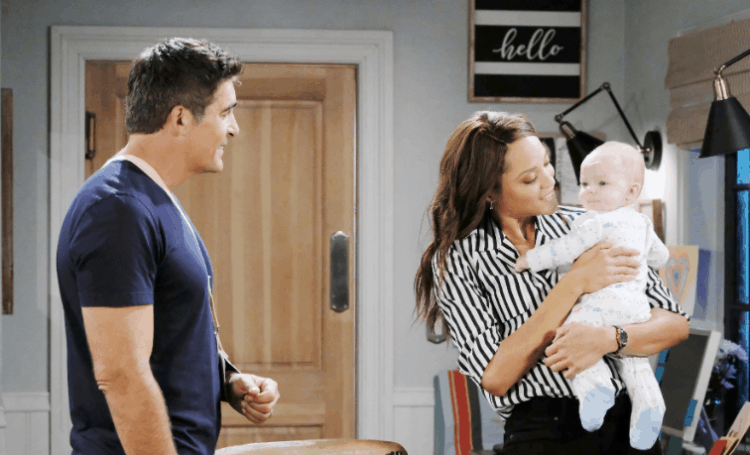 Days of Our Lives fans were shocked when Jack decided to take matters into his own hands at his debate. For so long, he's been back to life this man who we simply do not know or recognize, and that's a thing that we have to focus on him fixing in his own time. He's a man who hasn't been given the fair range of his emotions. He's not been given a chance to learn more about his family. His former wife. His kids. The fact that his daughter is now a married woman who had two kids since she met Chad. And that is not all. He's not even been given the chance to have any sort of say in the way his own life is going, and that's not what we want to see from him. He's a man who is clearly not living his own life.
But this was something he did on his own. He's been under Eve's direction so long now, and this is something he was ready to do on his own. Everyone, and we do mean everyone, was totally shocked by his situation. We all sat back with horror, shock, excitement, and so much more when he made everyone pay attention to him and the life he feels that he is leading more so than anyone else. We love it. We aren't mad at it, and we are just sitting here wondering if there is anything we can to do support this. Meanwhile, we know that Nicole and Eric are together again. Sarah is crushed to see that she's just lost Eric. Everyone is totally stressed about the baby that was kidnapped, and no one knows what to do in a situation where everything is so out of control.
What's Happening on Days of Our Lives
See any faces you recognize?! #DAYS pic.twitter.com/JdXJfDN8wx

— Days of our Lives (@nbcdays) April 30, 2019
And we do see so many faces, and we cannot wait.
What's Next on Days of Our Lives
Three familiar faces return to Salem for some unexpected drama. Watch #DAYS, weekdays on NBC. pic.twitter.com/E49yTceOcR

— Days of our Lives (@nbcdays) April 26, 2019
There's so serious drama at the election debate, and we are here for all of it. There is so much going on, and it's great. For one, we are going to see that JJ Is going to make a big announcement of his own, but we think that he doesn't intend to make it. We hear that he is going to make a stunning and damaging statement about his father that might just cost him the election, but he blurts it out in a haste and didn't mean to say it where anyone else could hear it. However, he did just that. And that means that we will see even more family drama come about. We know that his mother didn't want him to be there, but she supports her son wanting to spend time with his father even if he is so not the man who he was before he was killed but not really killed but whatever.
Rafe and Hope are currently in the middle of a crisis in their marriage, and it all has to do with Ted. She's seeing him, well, not really, on the side, but it's enough to be there in between them. She has no idea he is involved in the disappearance of this small baby, but she will find out. What will happen to her when she realizes that her kind of side piece is involved in something like this? She won't like it, but will she go back to Rafe or will it be too late for her at this point?
Stay tuned for more Days of Our Lives and be sure to check out TVOvermind daily for the latest Days of Our Lives spoilers, news, and updates.