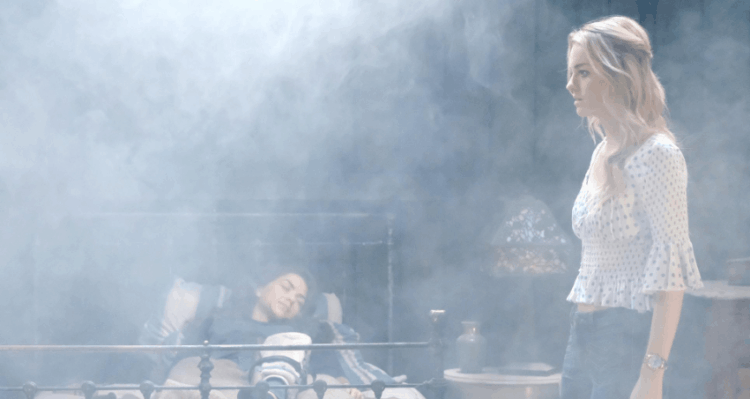 Days of Our Lives fans were all surprised to see Hope apologize to Ben, but we think she did the right thing. She's been trying for months to prove that he is the man who started the fire that nearly killed her daughter, and he was adamant he was not that person. And things are not working out well for him as he is trying to prove that to her. She was so focused on his past and the things he did wrong before and she didn't even give him a chance to prove that he was right about things. She's been a mess from the start, but the truth is now out. With that out, it's hard to prove that things aren't working out in her favor. He didn't do it, she had to say she was sorry, and everyone had to focus on something good in their own lives. She's a person who did the right thing, and we were proud of that.
But we are all wondering what this means for Ben and Ciara. Will they end up back together for the long haul? It's not like they don't care for one another, but they do seem to feel that their relationship is too stressful for either of them to deal with. They are going to have a long road ahead of them that will cause them to have to consider many things that will affect their lives. They both have concerns, and Hope doesn't want them dating. She just wanted to apologize for wrongly and falsely accusing this man of doing something he did not do now that everyone is aware that the truth is out. We know this is one thing that will not change, and she might never be all right with it.
What's Happening on Days of Our Lives
We're not crying. You're crying! #DAYS https://t.co/zZpPeINc7h

— Days of our Lives (@nbcdays) February 21, 2019
How sweet. We love the cast's closeness.
What's Next on Days of Our Lives
In the latest #DAYS, Ciara learns the truth about who set the fire that almost killed her. Now she wants to know why. Watch Days of our Lives, weekdays on NBC. https://t.co/ZsCmioRrzb pic.twitter.com/BmWMBd78YD

— Days of our Lives (@nbcdays) February 22, 2019
Things are not going well for Jennifer. First, her dead husband shows up out of the blue not at all dead even though she's missed him for many years. She's thought he was gone all this time, but here he is with Eve, and no memory, and nothing but confusion to add to her life. He is not the man she was married to, and she is not happy with the new Jack. The man she loved and married all those years ago is dead as far as she is concerned now that she's gotten to know this new man. And she's furious. He's using Haley, and her life problems, in his own agenda. She knows that her own son with Jack has feelings for this young woman, and yet Jack and Eve are using her situation for a political thing. She's mad, and she's not going to hesitate to let him know how she feels about it.
She's going to spend some time ripping into him and to Eve for their games, but we know that Eve does not and will not care for a moment about any of that. She's not the type. She's all about her own life, her own situation, and her own games. She's not someone who is looking for a way to change, but she's looking to keep making Jennifer angry. And it's working, and she's feeling as if she's won. Jennifer needs to back down, mind her business, and let this go if she really wants it to stop. But she can't seem to do that.
Stay tuned for more Days of Our Lives and be sure to check out TVOvermind daily for the latest Days of Our Lives spoilers, news, and updates.