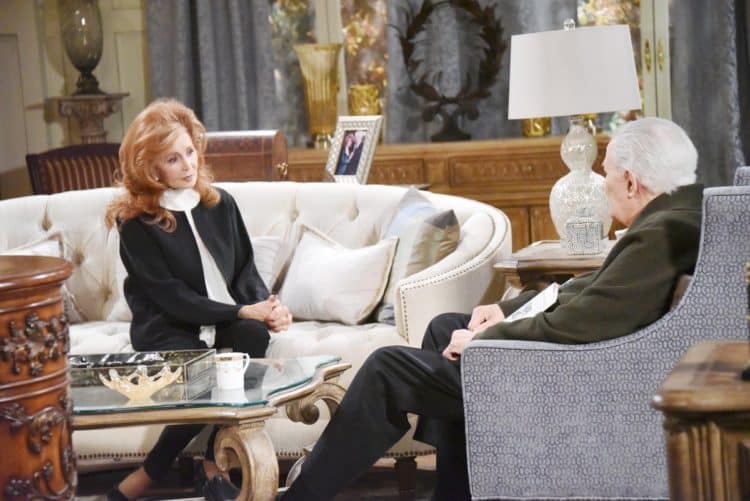 Days of Our Lives fans are shocked that Brady had to tell John something about Kristin. The fact that he is even remotely tempted by her is beyond us. And that's a thing that makes us feel horrible about him. He's not sure what is going on, but at least he did talk to John about it. We were not surprised by John's comments, either. There is nothing worse than finding out that he is secretly harboring some strange feelings for her in the middle of all she's done wrong and all she has done to their family. Forget the fact that they thought she was Nicole for months because she had her kidnapped and put into a horrible situation. There is nothing worse than the fact that they have so much more to say and do about this, like the time that she came in and tried to take the life of Marlena. She's not a good person, and we all know this.
Jennifer is being held against her will, and we are not sure anyone knows where to find her or what is going on. Will someone come to her rescue before it is all too late, or is there too much going on in her life to make this work for her? And, what happens when we all find out that Jordan has been released? Ben and Ciara are shocked by this. They did not see this coming, but we all saw this coming. There is little we can't figure out about this one, and it's all an interesting situation for us. She is a mess, and it's all something that will make them feel sadder and more upset about their lives. We can't make them change how they were, but we can make this more interesting as the week goes on.
What's Happening on Days of Our Lives
Daytime Icon @RobinStrasser discusses Vivian Alamain causing trouble. Later on, @Greg_Vaughan is joined by @LinseyGodfrey in his dressing room.

Listen to the latest episode of Inside Salem now: https://t.co/9vlZu5XJZ3 pic.twitter.com/rJ0CWud7hf

— Days of our Lives (@nbcdays) September 16, 2019
Will you listen?
What's Next on Days of Our Lives
Revenge never dies between Vivian and Kate – and now Stefan and Gabi are pulled into the fray. Watch #DAYS, weekdays on @NBC. pic.twitter.com/WhU7Y6qU71

— Days of our Lives (@nbcdays) September 6, 2019
Things are taking some serious turns for the worse as the week wears on. We will finally learn the identity of the person who has taken Jennifer captive, and that might just change the world as we know it. There is nothing going on that will make a big change in their lives, and there is nothing that will make things better in any other capacity. We can see things unfolding and making a big change for some, but there is nothing that will make the game seem any less intimidating for some. For now, though, we have to focus on things that will make the world a little better. There is going to be some change for her, and hopefully that will mean she is able to go free sooner rather than later. The other issue we have is that we have to see Jack and JJ grow worried.
They don't know where she is, who has her, if she's in danger, or if there is something wrong. They cannot stop worrying, and we think they will take action before much longer. There's a lot happening here, and they have to focus on that somehow. Meanwhile, we will also see Kristin try to do all she can to win Brady over with her goodness. She's not good. We know that, and we cannot decide who the heck she is trying to fool. We just want to know why she's not in prison and what is happening in Salem that allows her to roam free after all she did. What is going on?
Stay tuned for more Days of Our Lives and be sure to check out TVOvermind daily for the latest Days of Our Lives spoilers, news, and updates.