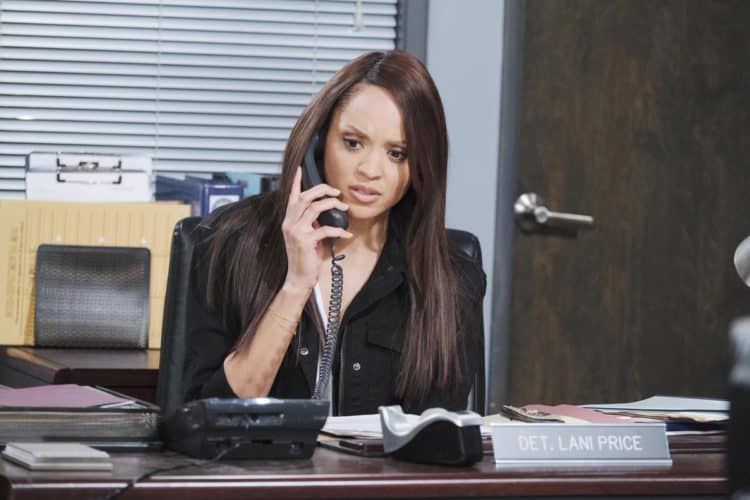 Days of Our Lives fans know things are going well for some people, but they are not going well for others. There is a huge situation with Gabi, and her life is not good right now. Her husband went out of his way to save his mother's life – the one he didn't even know that he had for a long time – and there was nothing he could do but what he did. Now he is dead and he will not survive his injuries, but his heart is still good enough to give to someone else. And Julie needs it. However, Gabi is so upset that she will not do the right thing until the family begs for it and makes it clear that she is meant to give it to them. She's a mess, and there is nothing that will make this work at all. She may not give it a chance, but they need it.
Vivian is more than distraught about all that happened and all that is going on in her life now that her son will not survive, and it seems that Eve will run into her. What does this mean for her? Does this mean that Stefan might be the next guy who comes back from the dead since that is a real thing around here and it's Eve who seems to be behind most of if with the good doctor? We may not know, but we might find out sooner rather than later. Meanwhile, we do know that Eli has comforted Lani, Brady has told Victor the truth about the baby Kristin is carrying, Gabi is demanding Rolf find a way to save the man she loves, and Kristin heard what happened. It's all bad news for everyone, and it's a devastating week. There are not many people live is good for at the moment.
What's Happening on Days of Our Lives
ICYMI: Bill Hayes stops by Inside Salem to talk about his relationship with on and off-screen wife Susan Seaforth Hayes (@DaysHayes). After, @Bryan_Dattilo and @laurenkoslow take us behind the scenes!

Don't miss the latest episode of Inside Salem! https://t.co/9vlZu6fkQB pic.twitter.com/9XiqoEMFPb

— Days of our Lives (@nbcdays) October 7, 2019
We love the guests this week.
What's Next on Days of Our Lives
Distraught over losing Stefan, Gabi will only give his heart to Julie's loved ones if they beg for it. Watch #DAYS, weekdays on @NBC. pic.twitter.com/O6vija5ekn

— Days of our Lives (@nbcdays) October 4, 2019
Jordan tried to kill Ciara. She is certain of this, and now she is in the middle of close quarters with Jordan, and we hear she might be terrified for her life. We don't think that this will turn out well, especially with Lani feeling so guilty about all that is going on right now. She didn't listen as well as she should have when Ciara came to her to tell her about the entire situation, and we are almost certain that things will take a very ugly turn for the worst when people aren't given the kind of attention they need to give. But, for now, we can only hope that things don't work out like that, that people aren't like that, and that things don't work out like that. That was a lot of that's, wasn't it? We can only hope that Ciara is safe. She's been in enough trouble and enough situations this year where her life has been on the line, and she's probably ready for a bit of a break.
Meanwhile, we also know that Eli is going to beg and plead with Gabi. She has the power to save Julie's life, but she cannot give up the hope and the idea that something might happen to keep Stefan alive longer and back to himself. Will she do it? And what will happen when Ben asks Victor for help regarding the many things going on with his sister? We cannot decide how this will work, but we know Victor wanted Ben dead recently, so there is that.
Stay tuned for more Days of Our Lives and be sure to check out TVOvermind daily for the latest Days of Our Lives spoilers, news, and updates.