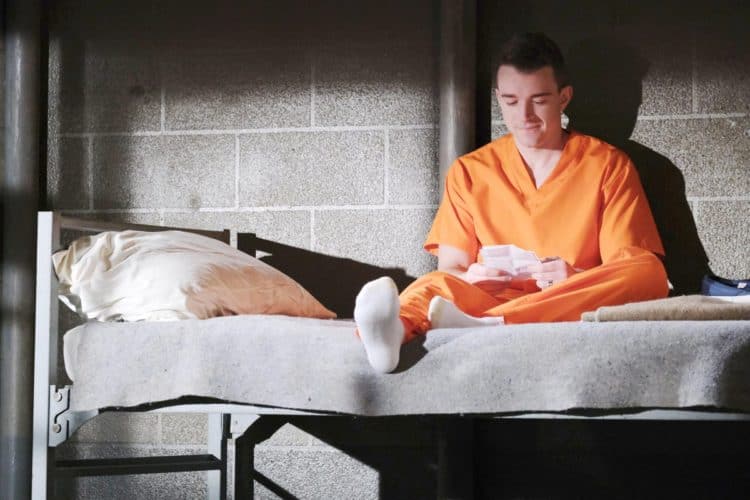 Days of Our Lives fans are not shocked by Abe's shock at finding out about Lani from Eli. He is not sure how to feel about this. He's not sure he believes any of this, and he's not sure that there is anything he saw coming in his life less than he saw this coming in his life. This is a situation that didn't work out for anyone other than himself, and it's one that might just make everyone feel a little bit like he's done something wrong in his life. He is a man who is not going to ask any more questions than he already did, but he will think about this for some time now that she is back in town and things are not going well for her after all this time. We know that she's hiding out right now with JJ, and we think seeing him this much and this close has her worried for him.
Gina and Stefano are working hard to get what they want. Their current goal is to come up with the plan of all plans that will ensure that there is not a chance in the world that John and Marlena will stay married through this. They want these two to be apart so that they can each have one of them, and it might just work right now. They are already on thin ice with Gina – or as they think, Hope – and things are not taking a good turn for either of them. Julie offers Kayla some advice of her own. It's bold and it's out there, and we aren't sure that it is entirely welcome by Kayla right now, but it's god advice. We do hope that she takes it and that things work for them, but there is nothing we can do.
What's Happening on Days of Our Lives
In the latest #DAYS, Jack is upset with "Steve" for being so out of touch.https://t.co/ZsCmioRrzb pic.twitter.com/40DfxrTfxt

— Days of our Lives (@nbcdays) January 11, 2020
We can see how "Steve" might be a touch out of touch.
What's Next on Days of Our Lives
It's a week of shocking rebounds and returns in Salem when Eli proposes to Gabi, and Adrienne returns! Watch #DAYS, weekdays on @NBC. pic.twitter.com/wWBgR00bfi

— Days of our Lives (@nbcdays) January 11, 2020
Steve is up to no good now that he is back in town. Oh, wait, he's not Steve. He's Stefano with Steve's face, because that happens more often than not around here. He's a long time good friend of John's when he has Steve's face, and he's using that to his advantage. Yes, it's definitely probably Stefano who is looking to get him and Marlena and their marriage, and yes, he should absolutely, definitely, no questions asked leave Marlena home alone and without him so that he can traipse across the world and look for Stefano, out of town. Away from his wife. Gone. Not with his wife. See where we are going with this one? He wants his 'friend' gone, and it's working with this face he's using at the moment. He will convince him to leave town and get lost.
JJ is going to do what he can to make sure that Gabi's pacemaker app is disabled. We aren't sure that he wants to kill her, but he has to do something so that he and Lani can get what they need. This is bad stuff right now, and we aren't sure we are even down for it. Lani is going to ask Kristin for her help. They might not be the same, but they did spend some time together during their personal exiles. And then there is Kayla, who keeps talking to Rafe about Hope and what they think is going on. We are just over here screaming to them to figure this out already.
Stay tuned for more Days of Our Lives and be sure to check out TVOvermind daily for the latest Days of Our Lives spoilers, news, and updates.