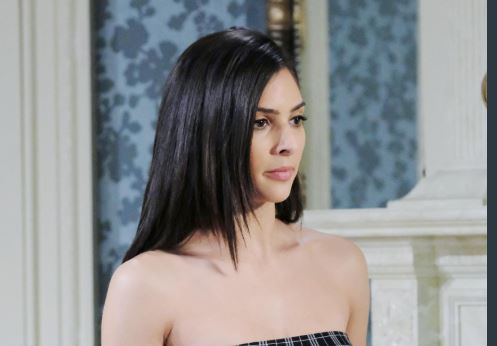 Days of Our Lives fans are not sure what on earth is going on around here, but we know that Will has made a discovery that will be more than a little upsetting for most people. It's not a good thing, but here is some information that might change some lives. There are some things that might make things seem a little clearer to people, and it might just change the game for the entirety of Salem. For example, we know that Will has a lot to look forward to at this point, and we are happy about that, but what else might be going on that will change things? Hope and Ted are back together, too, and they are taking things to the next level. We are not happy about this, but we've never been happy about this. We don't want to see her with him, and that's that. We like him with Kate, and we think he likes himself with Kate, too.
But, Hope basically threw away her entire life for this man, and she has no idea what happened with him and Kate in the secret room. She's not going to feel good about any of this, and we suspect the truth will come out and hit her a lot sooner rather than later. It's not good news, but we assume she's got some issues she has to face on her own. There's a lot going on around here, and she's not going to pay much attention. Then there is Xander, who is playing cat and mouse with Kristin. They have to take one another down, and we cannot wait to see who ends up on top on this one. We will say, however, that we hope it ends up being Xander. We are not Kristin fans in the least.
What's Happening on Days of Our Lives
ICYMI: @laurenkoslow discusses Kate putting together the Nicole/Kristen puzzle. Also, @PaulTelfer stops by @StaceHaiduk's dressing room. #DAYS

Listen to the latest episode of Inside Salem: https://t.co/9vlZu5XJZ3 pic.twitter.com/bBUTMS1R0Q

— Days of our Lives (@nbcdays) July 15, 2019
We don't know what you're missing not listening to this.
What's Next on Days of Our Lives
Jack wants his memory back. Watch #DAYS, weekdays on @NBC. pic.twitter.com/CT7Dg9iQF8

— Days of our Lives (@nbcdays) July 12, 2019
It seems that Ciara is about to get a slight reality check when she sees her mother in the middle of locking lips with Ted. She did not see this coming, and we can imagine she's not entirely thrilled about this situation. She liked Rafe, even though they often butt heads. She appreciated him, liked him, and was not happy to see her mother end her marriage to him. That's not one of those things she handles well, but there is a situation going down that will make her hate him even more. Susan is back, too, and she's making some situations work on her own. But, is she the real Susan, or is there more to this than we thought? Will and Sonny saw her first, and their déjà vu was real when they saw her saunter by and make the most of her life situations.
Then there is Brady, who is beside himself when Susan hits on him. We have to wonder if this might be Kristin doing the same thing she did to Nicole, stealing her face and moving in on him once again. She's obsessed with him, she needs a backup plan, and she's a hot mess. This might be the case, but we cannot say for certain. We are most excited about what happens when Gabi finds Xander. She's going to throw down and make some big moves when she finds him. She's not happy that he managed to get Stefan arrested with him, and this is a fight she's convinced has only just begun. It is good stuff.
Stay tuned for more Days of Our Lives and be sure to check out TVOvermind daily for the latest Days of Our Lives spoilers, news, and updates.