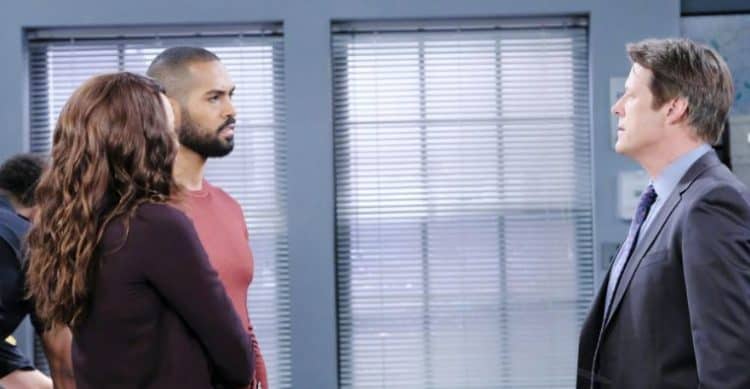 Days of Our Lives fans were shocked how the weekend began after the week we had last week. It was a bold, very bountiful, very outgoing week, and we are shocked by most of it. We know that there was a lot going on in terms of how we saw things going. And we are not sure how to go about the rest of this. For example, did you know that Sarah decided it was time to share with Rex the real way she feels about him? She opened up to him with her feelings and the way that she's been living her life, and we cannot believe it's come to this. She is certainly in a mood that keeps her from making some bigger mistakes in her life, but there is nothing we can do about that. She felt that Rex needed to know what was going on, and there is nothing we can do to stop that. We know that there is a lot going on, but there's so much else that can be done.
We also saw that Gabi and Nicole had an epic battle. They were fighting hard over things, and they seem to have come to some sort of agreement over the way things are going right now. They know that they don't have much else to say about the company and how that is going for them, but they are fighting hard over who will get to be the CEO and who will get to make the necessary changes to their lives. They want to have it, and they are both making some big plays in their own personal lives to make sure that happens. Will one of them get it, or will Nicole find out that her game is up when her real identity is outed?
What's Happening on Days of Our Lives
One Susan just isn't enough. 😜 #DAYS
📸: @StaceHaiduk pic.twitter.com/63tis8N3UG

— Days of our Lives (@nbcdays) August 2, 2019
We could get on board with this one.
What's Next on Days of Our Lives
#ElaniAppreciationWeek Lani's fiancé is Commissioner!!!!! Who's watching @nbcdays ?!?! #Lani & #Eli takeover #Salem. 👮🏽‍♀️♥️👮🏽‍♂️ @LamonArchey pic.twitter.com/AUEmgXBzlL

— Sal Stowers (@SalStowers) July 30, 2019
Hope is about to find out the hard truth that she and Ted will just not work. The truth is that he is about to die and that will make it hard for her to make things work with him. Gilles Marini has made it public that he is leaving the show behind, and he's going to die when he decides to go into Kristin's lair and make it clear to her that he is not impressed with her ideas, her actions, or her life in any capacity. She's not in a good place, either, and that's going to make things harder on him. She's going to kill him, and that's because she's just not a fan of confrontation or anything that is not her way. She is also a big fan of winning, and he's not about to let her if he can tell anyone else what is going on. So, he is out.
It's going to be a difficult day for Hope. She's thrown her entire life away since meeting Ted. He's not a good person, but she somehow fell for his lies, his promises, and the things that he did and said to her. She lost Rafe. She lost track of her own family, and she's made things terrible for all involved. It's not going to work out well for her, but that is not a problem we can handle on our own. She's got to get it together, but we can't be sure she will do that before she finds out.
Stay tuned for more Days of Our Lives and be sure to check out TVOvermind daily for the latest Days of Our Lives spoilers, news, and updates.