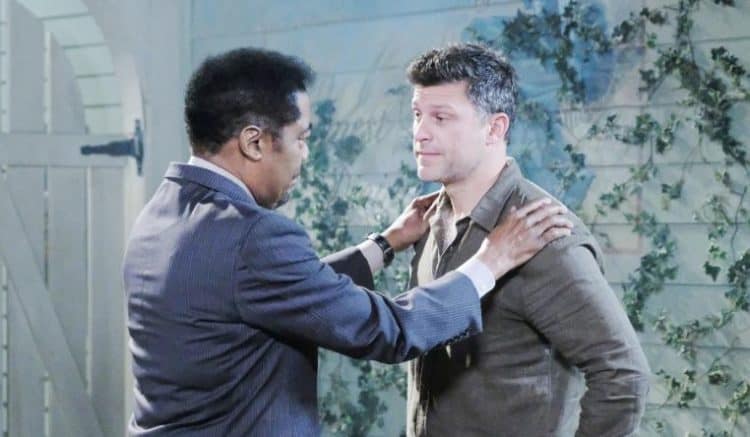 Days of Our Lives fans know that things can be a little crazy sometimes, and we get that. But, this is one of those times when things are not good news at all. We all watched with some sort of pain as Jennifer made what can only be a very impassioned and emotional plea to Jack to change. She wants him to be a better person, to change his mind and his life and his ways. She wants him to come back to her and be the man he was meant to be for her, and she wants to see him leave Eve and do what is right for her and for their kids. But, will she do that, or will she find that things simply don't work out for her the way that they were meant to work out all that often? She's got a lot on her mind, and that's all right. It was hard to watch, though, as we all kind of felt this situation work for us, too.
Then there was Gabi, who is not sure what on earth is going on with Nicole. She's known her a long time, and she cannot figure out what happened to make her change this much, even though she knows she has been through a lot. She's finding her strange, bizarre, and not quite how she thought she might be considering all she's been through. She's not happy with her, either, and that might be something she's factoring into this as a way of thinking, too. We don't know what is going on, but there is something going on for certain. Can she get over it, or will she need to find a way to make this situation feel as if it's been working out in her favor? We aren't sure for now.
What's Happening on Days of Our Lives
Okay that Xander/Kristen scene was kind of hot aspdofjipwje #Days

— Jenn Chambers (@JennChambers) July 16, 2019
This is good stuff.
What's Next on Days of Our Lives
Jack wants his memory back. Watch #DAYS, weekdays on @NBC. pic.twitter.com/CT7Dg9iQF8

— Days of our Lives (@nbcdays) July 12, 2019
Will has decided to live his life to the fullest, and to make the most of the time he has. He's been given a really hard dose of reality in the last few years, and it has allowed him to learn to appreciate the fact that tomorrow is not a promise that he is given. He has also learned that he has to make some hard choices in his life if he ever wants to see it get better, and that has led him to discover something that might be a little bit more than unsettling. He's not sure how to take it, how to work through it, and where to go with this information, and it makes us wonder if this is going to end up being something that puts a target on his back? He's been through so much, and we'd hate to see him end up being someone's victim because he stumbled across something he should not have.
But, what about Hope? We hear she and Ted are finally going to share that kiss he's been wanting from her and she's been thinking about for so long, but that cannot be good news. After all, he's been kissing Kate for some time now, and we cannot wait to see how that will all play out. We like Ted and Kate. They are somewhat similar to one another, but he and Hope have nothing in common. We want her to go back to Rafe, and this is not working for us at all, so forgive us for not being that excited about this.
Stay tuned for more Days of Our Lives and be sure to check out TVOvermind daily for the latest Days of Our Lives spoilers, news, and updates.