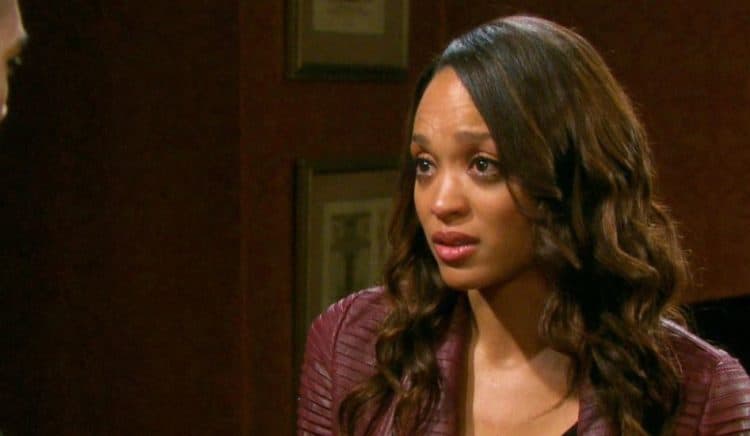 Days of Our Lives fans are not sure what might happen in 2019, but they do know hat 2018 brought with it some serious drama. There's a lot happening in the world of the people of Salem, and much of that revolved around the fact that some people kept coming back from the dead. The year began with a wedding interrupted to announce that Will was not, after all, dead. He was alive and well, but he had no memory and no idea what his life was like before things took a turn for him. And then the year wrapped up and ended with the fact that Jack also came back. He, too, was without his memory and any idea of who his family is or who he was before all this. He was dead for year, but he wasn't dead. So that makes us want to predict a few things for 2019, and we think fans can get on board with what we feel is really going on around here if we make it obvious, right?
More Dead Returns
How many people in Salem have died over the years? So many people have died over the years, and some of them have been very obvious deaths that seem as if there will be some sort of finality to it. We are already seeing people come back who did not ever think that they could come back, so we are left wondering what might just happen. We hope that things will work out for some people, but we do think that there will be more dead people returning from the dead who have been gone for a long time. Like, a long time. We don't know who or what or how it will all work, but we do predict that this year will be the year when people return from the dead and something more sinister and amazing happens than we ever thought. You see, we think that these people keep coming back from the dead without much of a thought as to how they got to this part of their lives, so we see more happening.
The Return of Steve
Fans are so upset that Steve is gone, that he was gotten rid of in the first place, and we know that his not dead, but we also know that he will come to some sort of agreement with the show. Why? Because fans are fighting for it – and we know that the show listens to things like that all the time. We hope that this will turn into something more spectacular, and we are sure that it will. We know that he will be back, that he will be all the things that we love the most, and that he will be something that makes us all feel good. We want to see him return, and we want to see Kayla have her husband back. She's someone who needs him, and he needs her, and none of this storyline works for us in the very least – at all.
Brady and Chloe
She's been there for him in the past few weeks as a way of helping him through the many things that are going on in his life right now, but there is nothing that he can change about that. There's a lot that he's been able to control that he has not done a good job with, and there is a lot that he was not able to control, too. But, she's been there for him as he has gone through all for this. He's been trying to make things right with Eric, but he's not able to get things to work in his favor. His family is always on him to make their decisions, and he's lost the women he's loved. He's feeling guilty and like he's not living his life to the best of his abilities, and we get that is not working for him. So, we are just going to sit back and watch as she's able to be there for him and be his shoulder. She's good at it, and it's been a long time since they were last together.