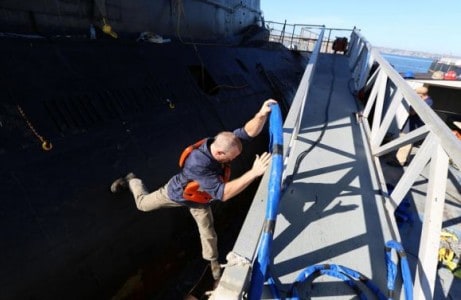 When it comes to taking on the most dangerous jobs in the world, someone has to do it. Someone has to be willing to perform the tasks that are simply too difficult for others to do, and these are the men willing to do it. As they work with veteran pros doing the things that the rest of us consider too dangerous to even consider, they learn as they go and they are not always in the right. These men are learning to do things like drive heavy loads through the worst of the worst weather as well as dive to depths that are unimaginable. Friday night's episode brings with it stress and fear as these men take on roles that they've never had to take on before.
Fans will watch as Fred is forced to drive an exceptionally heavy load through a hurricane. It's a time in which no one should be on the roads, out of their homes or anywhere that is not completely safe; but it's a job that has to get done and someone has to do it. The rain limits his ability to see, the wind is blowing him all over the road and his job is to deal with the danger and keep himself alive and his load intact.
Erik has to take on the job of working on a sunken submarine. It's so far down and so risky where he is that fans might fear for his life. However, it's Ron who has the worst night of all as he ends up in the hospital. What happens to him? Will he be all right?
Be sure to check out Deadliest Job Interview Fridays at 10 pm on Discovery
Photo Credit — Getty Images