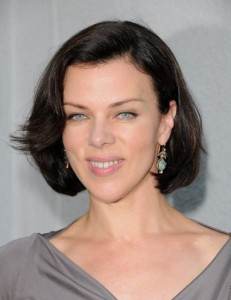 Most of us who know who Debi Mazar is know her from her part as Shauna Roberts, the mouthy publicity agent on HBO's Entourage. Before Entourage she'd starred mostly in independent films and was best known for her edgy and sharp-tongued characters. Starting this fall (and probably thanks to her upcoming stint on Dancing with the Stars) she will add a recurring role on the ABC who-dun-it series Castle to her resume.
Mazar will play Paula Haas, a book agent of Richard Castle (Nathan Fillion) and will appear in an October episode. According to Ausiello at E!, she'll be making Castle an offer that he'll find hard to refuse, and one that will have a lasting effect on his relationship with Detective Kate Beckett if he does.
Castle returns to ABC with it's season premiere on September 21, at 10 pm.
Find out when all of your favorite shows premiere with our Fall Premiere Calendar.
Source: Ausiello