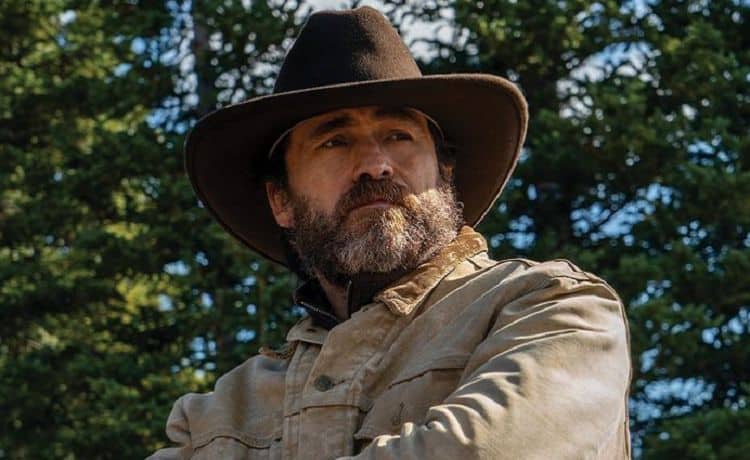 Demian Bichar has been acting professionally for more than 40 years. Although dozens of other actors have come and gone during that time, Demian has managed to stick around and become an international star in the process. During his years in the industry he has earned 90 on screen credits and the list is only going to continue to grow. Demian's ability to play a wide variety of roles has allowed him the chance to take advantage of all sorts of opportunities. Not only have the last few years been huge for Demian, but the next several are shaping up to go the same way. Continue reading to learn 10 things you didn't know about Demian Bichir.
1. He Started Acting When He Was 3-Years-Old
For lots of people, it can take almost an entire lifetime to figure out what they want to do. For Demian, however, that realization came very early in life. Demian began acting when he was only around 3-years-old and by the time he was a teenager he was a member of the National Theater Company of Mexico.
2. His Parents Are Also Actors
Demian's natural talent for acting probably didn't come as much of a surprise to many people seeing as how both of his parents have had successful acting careers in Mexico. In addition to his parents, Demian also has two brothers who are also successful actors.
3. He Studied At The Lee Strasberg Theatre And Film Institute
After getting his career off to a strong start in Mexico, Demian decided that he wanted to relocate to the United States. When he was in his early 20s he moved to New York City and worked as a busboy at a local restaurant while he focused on learning English. He also studied acting at the Lee Strasberg Theatre and Film Institute in Manhattan.
4. He Was Nominated For An Academy Award
Demian has accomplished a lot of great things in his career, but nothing is more meaningful than being recognized by peers and other well-known people in the entertainment industry. In 2012, he was nominated for an Academy Award for Best Performance by an Actor in a Leading Role for his role in A Better Life.
5. His Name Comes From A Novel
Almost everybody's name has a story behind it, but not everyone is lucky enough to know where their name comes from. Demian Bichir is lucky to have both. His name was inspired by the 1919 novel Demian: The Story of Emil Sinclair's Youth by Hermann Hesse.
6. He Is Not Shy About Speaking His Mind
Many people in the public eye feel like they have too much at stake to say what they truly think about a lot of things, but Demian has never let his celebrity status stop him from saying what he thinks. He is very passionate about politics and human rights and often posts about these topics on social media.
7. He Is A Father
Demian has spent a lot of time advancing his career over the years, but that hasn't come at the expense of building a happy life at home. He is the proud father of a young daughter named Gala from a previous relationship with Adriana Gil. Demian has also been married twice. Sadly, his second wife, Stefanie Sherk, passed away in 2019.
8. He Is A Writer
Acting is may be Demian's primary method of self expression, but it isn't the only one. He is also a talented writer and he has written several articles for Deadline. Additionally, he has also done some screenwriting with the 2016 film Un Cuento de Circo & A Love Song.
9. He Loves Going To The Movies
Lots of actors prefer not to watch movies or TV shows during their time away from work. They simply don't find it relaxing to spend their free time doing something that makes them feel connected to their job. Demian isn't like that, however. He enjoys going to the movies and it's one of his favorite things to do when he gets the chance. Unfortunately, however, the COVID-19 pandemic has left many movie theaters struggling and some may not survive.
10. He Is A Private Person
With the amount of time Demian has spent in the entertainment industry, most people would probably assume that his life has become an open book. That isn't the case, though. Demian has always been the type of person who enjoys his privacy and that hasn't changed after all these years. Despite being fairly active on social media, he likes to keep his content focused on his work.