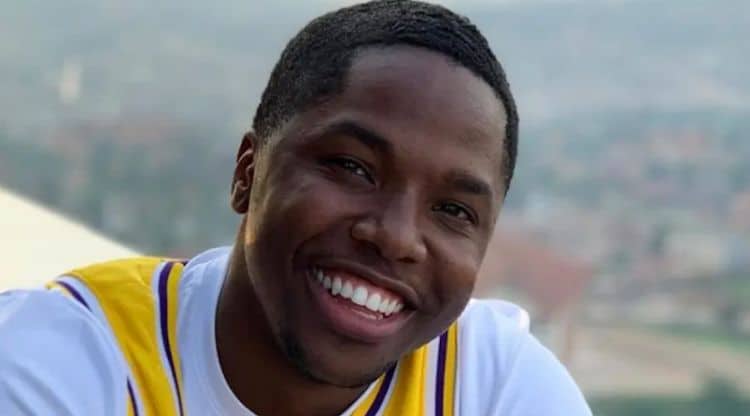 Everyone knows Denny Love. He's the guy from all the abbreviation shows. Kidding, but not really. He's from "Chicago P.D.," and "L.A.'s Finest," among other things, and he's good at being an actor. He's taken roles that are good, and he's made them great. That's what every actor and actress dreams of doing, but it's not always done well. This is one man, however, who does this exceptionally well. We love his work, and we thought it might be high time we all get to know this actor a little more. He's doing big things, and soon he'll be even bigger than he is now, so now is the time to get to know him.
1. He's A Breakout Star
We love that we've seen him in so many things, but it's this one show that airs on Hulu that has taken him from that one actor we all know and recognize to 'that one actor we all love and recognize,' in a matter of basically overnight minutes. He's on "Looking for Alaska," and he's taken the world by storm.
2. He's From Wisconsin
He is a Madison native, and we would have never guessed he's from a small town in the Midwest. He has such a cool personality, and he always strikes us as the kind of guy who grew up somewhere sleek and sophisticated. Not that we don't adore Madison – I promise you some of the nicest people and the most memorable trip I've had in a long time was right to Madison (just ask my husband and our friends who were with us when our plane unexpectedly had to make an emergency landing there). But, he seems more Chicago or New York or LA than Madison.
3. He's Funny
We know this from his work, but he's actually a funny guy in real life, too. He's someone who was always the class clown. He's always trying to make everyone laugh and to see if they can make things funnier than they really are. He probably got in trouble for that a time or two growing up.
4. He Didn't Want to Take Theater Class
He took a high school theater class for the grade. It was an easy A (that's a common theme for so many, right?), but he didn't want to take it. He was looking for a good grade that came easily, though, so he signed up for it. His teacher realized before he did how talented he was, so let's look at the moral of this story. An easy A might be the best thing you ever do for yourself.
5. He's Athletic
Growing up, he was going to play basketball. He was a good player, he did well as a team player in school, and that was his focus. He was likely going to go on to play for college and maybe even the NBA, but he realized that while he loves the sport, acting was certainly for him. It takes a lot of courage for a high school athlete to take a chance on acting and being more creative than athletic, but he didn't care what anyone thought of him.
6. His Family Supports Him
If you ever have a hope of making it in the business, you have to have someone behind you. He made the decision to stop focusing on his athletic abilities and focus instead on his acting skills, and his own family was just fine with that.
7. He Had Anger Issues
He doesn't say why, but he does say that as a child he did have a lot of anger issues. He didn't handle himself well all the time, but he turned to comedy to help him get through things. He made jokes. He went on to become the class clown. He did what he had to do to get through his anger in a way that was more productive than how he began.
8. He Doesn't Drink Coffee
Well, he can't be perfect, after all. He is not a coffee drinker, so we assume he has to have some sort of magic potion in his morning water or whatever because how does a person get through the day without all the coffee? We will never know, will we?
9. He's Not a Reality Television Fan
It turns out he is not a reality television fan. He doesn't like it enough to want it to continue. He was asked once in an interview how to describe it in one word, and his word was, "stop," and we get that. But, we also love it.
10. He's Got Big Influences
When you become an actor, you look up to other ones who did big things. His favorite actors and influences are two of the biggest and most successful in the world. He's a huge fan of Denzel Washington and Will Smith. We feel that. They're two of the best of the best, and we love both.