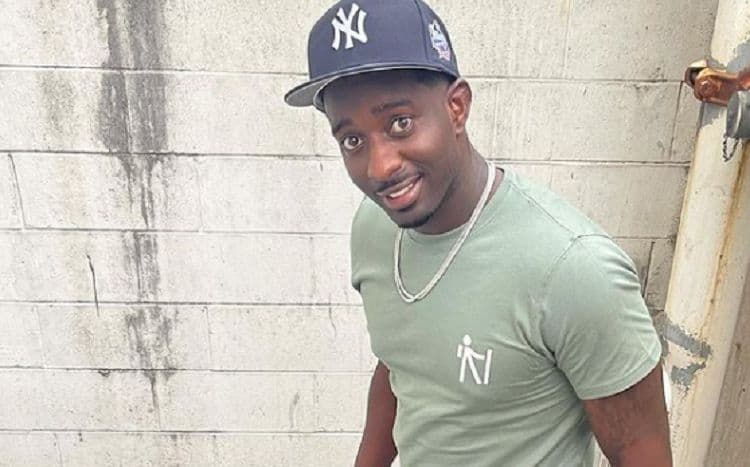 Who doesn't love a comedian? Desi Banks is one of those guys it's impossible not to love, and it's easy because he's got natural talent and the ability to make people laugh. He's a funny guy with a lot to offer, and it's allowed him to do things in his career that many people only dream of doing. His life story is the kind that is fun to learn, and he's a guy who is worth getting to know a little deeper.
1. He is a Junior
His name is officially Desi Terrell Banks Jr. He's a junior to his father, though it was his maternal figures who gave him the wisdom to take his life and turn it into what he wanted to turn it into. He credits the maternal figures in his life for their guidance and wisdom – in addition to his life experience – to pursue his career in the entertainment field.
2. He's From the (Dirty) South
Why is Atlanta called the dirty south? Someone look that up for us. Either way, though, he is from Atlanta, which is regularly referred to as the dirty south. Atlanta is a lovely city with a rich history and culture, and it has something to offer everyone. It's also home to many southern gentlemen, and we have a feeling Desi Banks is a gentleman behind his comedy.
3. He is a College Grad
He might be a comedian, but he went to college to pursue another dream. He attended classes at Georgia State, which is also where he graduated with a degree in sociology. Yes, he graduated with a degree in sociology, but he knew that it wasn't his true calling. He knew he wanted to entertain, so he took a leap of faith and made that happen.
4. He is a Football Star
He's a football player, and he learned a lot on the field. The thing about being an athlete is that you learn so much more than you imagine, and you learn it while having fun in the process. While he was on the football field having fun, he was also learning some of the most valuable life experiences imaginable – and they were lessons he was able to apply to his later life, too.
5. He is Young
Desi Banks has a lot of life experience, but he's still so young. He's only 28 as of 2021. He was born on May 9, 1993, which means he did get to spend a bit of his childhood growing up in the 90s. While we imagine he only remembers the last few years of the 90s, we also imagine he still had time to enjoy some of the simplest pleasures of growing up before the digital age took over completely.
6. He Was Big on Vine
Before there was TikTok and Instagram and all those things, there was Vine. Vine was an app that allowed users to post quick six-second videos and clips of themselves doing whatever they felt like doing, and he was huge on the app with almost a half-million followers. When the app went defunct, he was able to relocate his followers onto his other social media channels and accumulate even more over the years.
7. He is a Father
He is a dad as of May 2020, and it's been the best thing that has ever happened to him. His son is his own namesake, Desi Banks III. He was born during pandemic life, and his dad got to spend some serious quality time with him during those days. His son is the single most important thing in his life, and he's loving every moment of being a father.
8. He Only Shares a Little of His Family
He is not big on sharing too much of the two most important people in his life. He does give us a glimpse into his life with the woman he loves and their son, but not so much we know what they are doing all the time and how they are getting along. He keeps them as private as possible so that he can maintain the most important parts of his life outside of social media.
9. He is Doing Well
Throughout his years of working in the entertainment industry, he's done quite well. According to some reports, he currently has an estimated net worth of somewhere around $7 million. For a guy who got his start on social media making funny videos and playing pranks on his friends and family, it's not a bad start.
10. He is Smart
While in college, he not only played football. He also managed to keep his grades up. He maintained an A-B average while playing sports, studying, focusing on his comedy, and all the other things that are meant to be done when you're a young man in college. He's an over-achiever, and we love it.