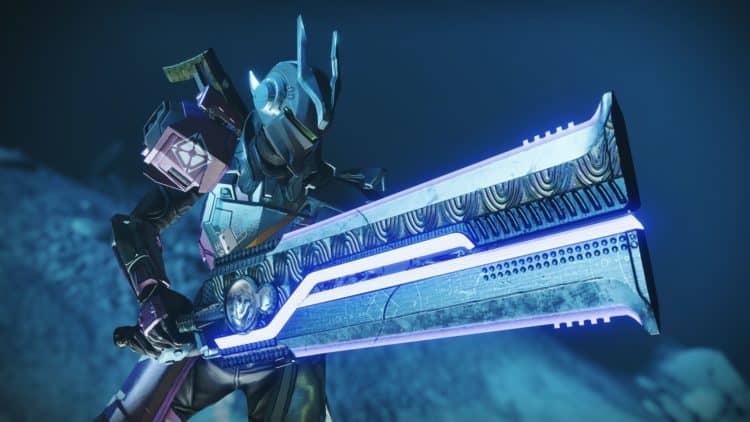 Unfortunately, it looks like we won't be seeing "The Witch Queen" in Destiny 2 anytime soon. Originally slated for a November 2021 release as to follow in line with (most) other expansions in the Destiny universe, fans were waiting eagerly for the next expansion that would focus on Savathun and The Hive. Due to the realization that the team needs more time to add more and expand upon the expansion, we won't be seeing The Witch Queen until early 2022. While it is unfortunate that The Witch Queen won't be coming to the game until early next year, there's been a hell of a lot that Assistant Game Director, Joe Blackburn, revealed in the latest Destiny 2021 update. So let's take a look at what Destiny 2 will offer later in 2021!
The Witch Queen, Lightfall, and Beyond
Here's what Bungie had to say about the future of expansions in Destiny 2:
"The Witch Queen represents an important evolution in the ongoing story of Destiny 2. Beyond Light built the foundation and allowed us to weave the world-building of Destiny and Destiny 2 together, but The Witch Queen will light the fire on a strongly interconnected narrative across Lightfall and beyond, unlike anything we've ever attempted before, with characters, arcs, heroes and villains that persist over multiple future releases. Even more importantly, the conclusion of these releases will also conclude the "Light and Darkness Saga," the conflict we first introduced with the launch of Destiny many years ago. As we've been developing The Witch Queen, we realized that we needed this release to be the first of many moments crucial to the story of Destiny. With so much leading to and dependent on what happens in The Witch Queen, we wanted to make sure that we gave ourselves enough time to build out this journey in the right way, starting with an exceptional first chapter in The Witch Queen."
With Destiny now committed to being an everlasting evolving world, we want to make sure we are still taking the time to upgrade the systemic foundation of Destiny 2 to support everything we want to do in the future. Our ultimate vision for Destiny 2 still stands – a definitive action-MMO, a unified global community where you can play Destiny anywhere with your friends. For 2021 this means upgrading our approach to keeping Destiny's weapon and armor game fresh, refining our vision for PVP, implementing transmog, and adding Crossplay.
Finally, and the most important reason, we are proud to be uncompromising when it comes to our commitment to the health of our teams. With COVID-19 keeping us away from the office, and the large amount of work on our plates, we needed to move the date in order to make sure that both this year's updates and The Witch Queen were both delivered at the quality we strive for, and on a schedule that made sense for everyone involved.
So it looks like the battle between the Light and Darkness has just been the first chapter in the story of Destiny and will conclude with Lightfall. I definitely wasn't expecting this, I mean the entire identity of Destiny so far has been the conflict between the Light and Dark, to think of what Destiny could become if it evolved past that is exciting to say the least.
Rewards that Matter
Beyond Light introduced weapon sunsetting to Destiny 2 and many players were unhappy with the way the system was implemented. In Season 14, Bungie is completely scrapping the idea of sunsetting gear going forward. "We've made the decision that any weapon or armor that can currently be infused to max Power will continue to be able to reach max Power permanently. Starting in Season 14 we won't be capping the infusion on any weapons or armor that have not already reached the cap as of the start of Season 13. This means you'll be able to take your Trustee, your Falling Guillotine, and all the high-stat armor you've earned this year to take on the raid in The Witch Queen." I'm very happy that Bungie is getting rid of sunsetting going forward as it wasn't exactly what I was expecting and I felt like the loot that I was chasing was eventually going to be pointless.
Power Play
Bungie is also dropping down the power grind each season going forward, so instead of having to reach a new Power cap of +50, the Power cap has been decreased to +10 for each non-expansion season. This means if you reach the Power cap in Season 13 and beyond, you will only need to complete the Pinnacle grind to hit the Pinnacle Power cap, rather than the full Power grind. This makes me happy, but like Datto said, it's not a permanent fix and I do feel that they should work on making the Power grind feel worthwhile each season.
Vault of Glass Reprisal
In Season 14, Vault of Glass will return with an updated version in Destiny 2 as well as a Master version of the Raid coming sometime at a later date, however we don't know for sure when that will be. I'm shocked that we're getting Vault of Glass so early, I thought for sure that it would be coming in Season 15.
Other Notable Additions
Transmog in Season 14
Crossplay in Season 15
Title Gilding 2.0
Trials of Osiris and Competitive "Three-Peeking" solutions
We got a lot of information in this Bungie Dev update and we've got even more coming soon. For now, I leave you with a traditional "Eyes up, Guardian."