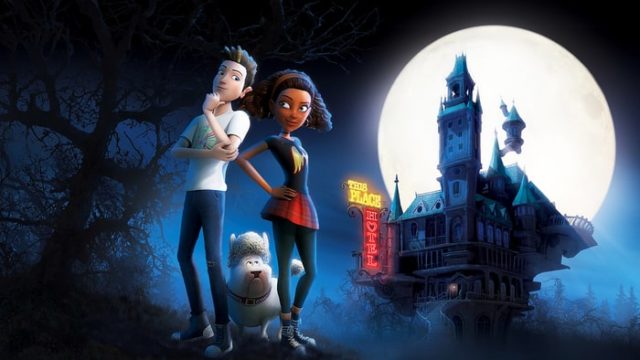 I know you probably read the title and either felt excited, disgusted, shocked or maybe even bewildered… But umm… Yea… This is totally happening regardless… CBS recently announced that they would be creating an hour long Michael Jackson themed Halloween special for children.
Here is what we know about it so far…
For starters, the animated special will feature Michael Jackson's music, and yes… an animated version of Michael Jackson himself. Okay after I literally laughed myself out of my seat I got up sat back at my desk and realized this might actually be pretty good family fun. Look, I'm admittedly a huge fan of Michael Jackson's music. In my opinion, the man was the greatest musical artist and performer to ever live. His singing, his dance moves, his stage presence, his record sales, his enormous fanbase… Michael Jackson is unmatched in every category where you can measure one musician versus another. I'm just a bit taken aback by this announcement. It kind of came out of nowhere.
The only real association Michael Jackson has with Halloween is "Thriller"… Well, now that I think about it… That's one hell of an association. And we all know that The King of Pop was a kid at heart and loved children, so I definitely think he would approve of this Halloween special that features his likeness. CBS said the special would include the voices of stars that include Actress Lucy Liu, The Big Bang Theory's Jim Parsons, and seasoned character actor Alan Cumming amongst others.
The show was created and will be produced by Michael Jackson's production company Optimum Productions, which is now under the direction of Jackson's estate. CBS goes on to explain the plot in their press release.
Here's my brief summary:
The story will follow millennials Vincent (voiced by Lucas Till) and Victoria (voiced by Kiersey Clemons.) The two meet in an accidental encounter on Halloween night and find themselves at a hotel located at 777 Jackson Street called This Place Hotel. From there adventure ensues. In my opinion, the show sounds like Halloween fun for the entire family. Although some critics have said that this is nothing but a shameless attempt to make money off of Michael Jackson's brand, I see no issue with it.
As I stated earlier, it's highly likely that Jackson would approve and probably would even voice his character himself. The guy loved children, and I think he would definitely want this to be a part of his legacy if it's done correctly. You also have to look and realize that CBS is only going to be airing the show. It was produced and created by a production company owned by the Jackson estate.
As long as the plot and narrative flows together and the cast of voice actor do good jobs the show should be a success that could become a Halloween staple that rivals the likes of the Charlie Brown holiday specials. To sum it up: I'm 100% down with the Michael Jackson Halloween special and can't wait to watch it.