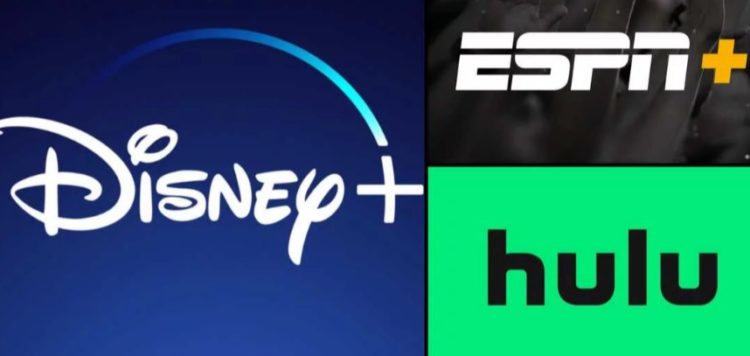 Disney has certainly fired the first shot over the port bow and it hasn't even released its service to the public as of yet. For a while now the public has known that Disney was bringing their own streaming service to the market, but the most current development seems to spell a bit of trouble for Netflix in the future, especially since Disney is already pulling every last bit of their content from the streaming site. The fact that they're offering a package with Hulu and ESPN+ for the low price of $12.99 for the whole deal means that Netflix might have to step it up a bit in order to really continue the competitive streak that they've possessed for so long. Ryan Scott of MovieWeb is right when he alludes to the fact that Disney is making a big move, since their content alone is enough to make a lot of people take on an extra bill per month, but with two other services it would seem that Netflix might be hard-pressed to really stay at the top of the heap.
It's easy to see how that dominance might have remained for a while considering that Netflix offered a wide selection of movies from all genres and from many different studios, and has TV shows that range from decades ago to the most current. But the fact is that losing a lot of Disney content is going to put a huge dent in the network since they do happen to have a lot of Disney and Fox shows and movies that will be departing after a while as Disney seeks to claim dominance in yet another venue. Anyone wonder if the House of Mouse is eventually going to try to corner the entertainment industry as a whole and simply dictate what happens whenever a camera gets turned on? It might seem like paranoia on a massive level, but it does seem kind of warranted since the corporation has been snapping up properties and finding a way to make a massive profit in return for what originally seems to be a hefty sum. If you recall, Disney but LucasFilms for a little over $4 billion, and just acquired Fox for an ungodly amount to the tune of $71 billion. And if they found a way to turn LucasFilm into a prosperous deal you can easily imagine that they're going to do the same with the Fox merger.
Some people might claim that we're being doomsayers by saying that Disney owning and operating so much isn't the best idea, but the truth is that the House of Mouse is bound to change quite a few things, at least those that fall under its sway. It's already done so with the Marvel universe and Star Wars, which were far grittier when they were privately owned and are now a cuddly version of the comics that a lot of us grew up with. Some people, well, a lot of people happen to like what Disney has done since becoming such an entertainment giant, and Disney+ already looks like it might be a seriously popular streaming network. But with Hulu and ESPN+ it might just be unbeatable when it comes to streaming. Think of it this way, the deal offers something for everyone, from favorite TV shows and movies to sports that people want to watch, all in one neat little package that doesn't need a cable box if you buy the right TV and can be accessed for a very low price. How in the world can any service compete?
It's not wise to count Netflix or any other service out just yet since every last one of them have been increasing their own marketability in many different ways. Netflix might feel a bit of a pinch since they're losing content to another streaming site as well, but all in all they've been making their own shows, movies, and have been attracting more and more famed directors and writers to their side, like the creators of Game of Thrones for instance as reported by Lesley Goldberg of The Hollywood Reporter. With such great minds on board it's not a game that can't be evened out in the long run, but it would seem that Disney is going to be packing one heck of a punch when it comes out in November, as subscriptions are going to be doled out in a big way as people continue to buy in to the House of Mouse without hesitation. Some people might resist, and some might avoid it entirely, but for the sake of those with kids a lot of might already be planning the monthly or annual cost into their budget so as to make certain that they can afford it.
It's going to be one hellacious battle it would seem when November hits, and unless Netflix is ready they might see their numbers go down quickly.