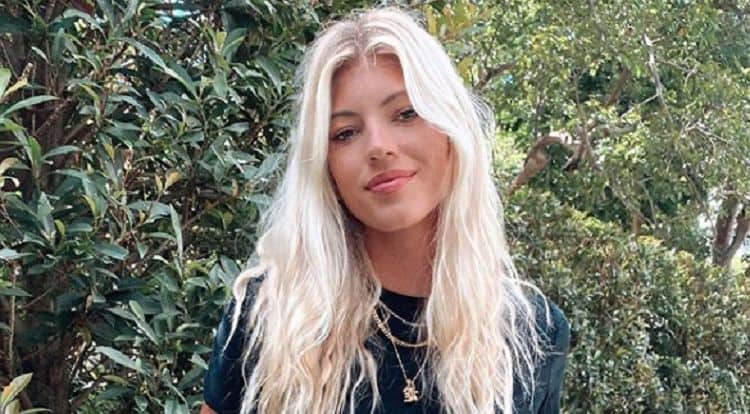 Devon Windsor is a model who has been working hard for some time to make a household name for herself. She's done a good job of it, working with some of the biggest brands in the country. She's got a lot to offer, and we think it's high time people get to know the blonde beauty. She's young, she's working hard, and she's making her own dreams come true in an industry most people find it nearly impossible to achieve. She's doing it all, and we want to know her better.
1. She's Young
Devon Elizabeth Windsor is such a regal name, and it works well for the model. She was born March 7, 1994. She just turned 26 in 2020, which makes her a young model. She's not the youngest in the game, but she's been working with a model most of her life, so this makes her a pro.
2. She's American
Unlike many of the most famous models in the world, she's actually from America. It seems that the most famous models are always from somewhere else, but she's actually American. She was born and raised in St. Louis, Missouri. She lived with her parents and her sister, Alexandra.
3. She's Athletic
When she was growing up, she was always interested in playing sports. She's been part of her school's field hockey and lacrosse teams. She ran track and she was also part of the tennis program. She was always busy with her sporting events and athletics, and we bet that kept her in shape and happy.
4. She Was Young When She Began Modeling
She was only around 14 when she first signed as a model. She was discovered by a fashion photographer in St. Louis. Her name was Suzy Gorman, and she thought the young woman had some serious potential. She signed with a talent and modeling agency at that point, and she was slowly beginning to work throughout her high school career.
5. She's a Designer
Not only does she walk the runway and model in print ads, she also has her own line of swimwear. She decided to finally launch her line during the summer of 2019, and she did a good job of it. She calls it Devon Windsor, which is great beause it allows her to keep her namesake in anything and everything that she does.
6. She Loves to Cook
One thing she's always been a big fan of is cooking and food. She's so into it that she was able to work with Gordon Ramsay on the MasterChef Celebrity Showdown. She was only 22 at the time, and it was her first time on television.
7. She is Married
She might be young, but she already found the love of her life. She made the announcement in 2018 that she'd gotten engaged to her boyfriend. His name is Jonathan Barbara, and he's in the business world. They made their announcement, her fans were happy, she was thrilled, and then they got married. It took them just over a year to plan their wedding, and they call November 16 their anniversary. They wed on Saint Barths.
8. She Met Her Husband Through a Mutual Friend
When she was living in New York City, a friend decided to introduce her to the man she would later marry. They were very young, and they were both already involved with other people. However, they did meet. They didn't see or speak to one another again for a staggering two years, but it worked out for them. They were in Miami at the same time when she came to town for a photo shoot, and they reconnected. She made the first move, and asked him via text if he would like to go to dinner. He never responded to her text until the following morning.
9. Her Husband is Romantic
When he didn't respond to her dinner invitation, she thought he simply didn't want to bother with her. He claims he was working all night that night, and he decided to romance her and get her attention. When she was in Fashion Week in Paris right after that, he sent her flowers every single morning she was there, and then he showed up in Paris and took her out for her birthday. That was that for both of them.
10. Her Wedding was a 3 Day Affair
When they decided to get married, they decided that they wanted to have a long wedding that would include all their favorite people and all their favorite things, and they chose St. Barths. Their wedding was planned at the Eden Roc resort, and they were the first wedding hosted there after the hotel was repaired and closed down for some time after the hurricanes went through the previous few years.