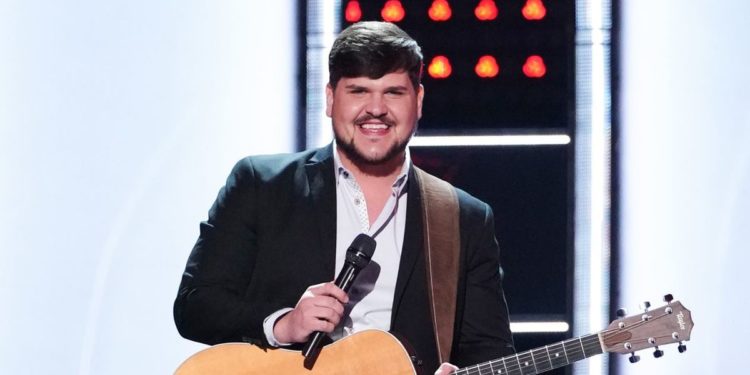 If you haven't watched The Voice or American Idol you might be shaking your head and asking who Dexter Roberts is since the fact of the matter is that he hasn't done anything all that big in his career at this point. But he is motivated enough to keep chugging along as he tries to grasp that brass ring and haul himself into a prominent spot where he can claim a successful career. Whether that's going to happen soon or if it's going to take a while is uncertain but all in all he seems very dedicated to his music and that's inspirational in itself. As a finalist on American Idol this is where a lot of his fame seems to come from and at this point it's hard to say why he's trending but obviously he is. Maybe it means he's about to get the deal he wants and is coming back into the public eye, but we'll have to wait and see.
Here are a few things about Dexter you might not have known.
10. Dexter is very active on social media.
He's not shy about showing his interests and his life when it comes to posting on social media, and he definitely uses it to get attention for his music as well, which is smart. One of the best things any performer can do is keep themselves on social media and do their best to promote their music and their name.
9. He's very big into family.
Dexter doesn't seem to have a girlfriend and he's not married but he does always make time for family and is a very dedicated son. He puts a lot of pictures of his family on Instagram as he's proud of where he comes from and likes people to know about it.
8. Dexter has been on both American Idol and The Voice.
It doesn't seem as though there are a lot of people that have made it onto both shows and that's actually kind of impressive since one would think that being on one show would almost lessen the chances of being on the other, but maybe there aren't any rules against this or limitations so it might be something that more people think of eventually.
7. He's an avid outdoorsman.
Dexter does enjoy being out in the wilderness and hunting. This is where he spends a lot of his free time it sounds like and it looks as though he's the kind of guy that likes to gear up and head out whenever he gets the chance.
6. Dexter is currently in his late 20s.
There's still a lot of time for a career and plenty of time to get known since he's not all that old and has yet to really get any traction on the music scene. Seeing as how it's not an easy place to just slip in and be noticed however there's nothing wrong with thinking that he might need to change things up a bit as he goes along.
5. For a while he played at local gigs until he was discovered at the age of 23.
He's been plugging along no doubt hoping for a big contract that might come along one of these days, and it still could if we're being honest. There's no way to tell just who's going to hear the songs a person plays at the right time or when that's going to happen.
4. His interest in music seems to be a long-standing thing.
He won a talent contest when he was 16 and that seemed to solidify his desire to become a big-time singer. But it seems likely that he might have been interested in music long before then since it does take practice and some talent to really get into playing.
3. Once during hunting he contracted Rocky Mountain fever from a tick bite.
Infected ticks can spread this disease and it can actually be fatal if it's not taken care of. Dexter was bitten and was miserable for months afterward as a result. Likely it kept him away from his music so it was even worse, but thankfully he did get treated.
2. At one point he landed a record deal in Nashville.
He did land a deal but it folded not long after and the chance kind of faded away. That hasn't stopped him from pursuing the career he wants though as he keeps playing and keeps trying to get noticed with every gig he plays.
1. Blake Shelton was his coach.
The whole reason he was on The Voice was to join Team Shelton it sounds like since he figured that he shared so many similarities with Blake when it came to his interests. He admits that he would have gone with another judge had they turned around but he was glad that Blake did.
One of these days we'll probably hear his name among the up and comers.