Promo pics for Dexter S7E09 "Helter Skelter" have arrived and at least one of them suggests that Dex's latest Beau Hannah (Yvonne Strahovski) might be in some serious trouble.  Spoilers ahead: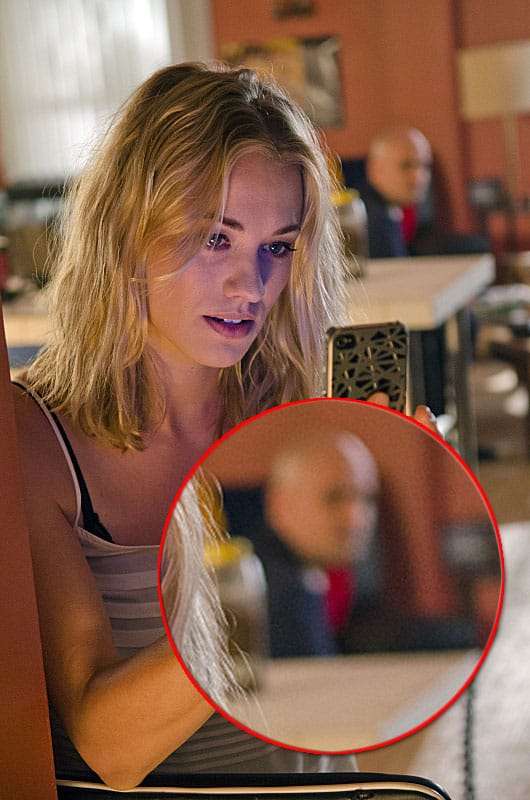 In the pic above you can see what looks like Jurg, Isaak's faithful bodyguard, is lurking in the background.  Does Hannah know he is there? I'm kinda scared for Hannah.  Then again, where Hannah's concerned I'm a little scared for Dexter.  Start the slideshow at the bottom for a look at more pictures from Dexter S7E09 "Helter Skelter".
Dexter is preoccupied with Isaak still on the loose, but an internal struggle within the Koshka Brotherhood could work to Dexter's advantage. And while Miami Metro is on the hunt for a Phantom Arsonist, Dexter goes to great lengths to protect his relationship with Hannah, asking a favor of Debra that causes her to question her loyalty to Dexter.