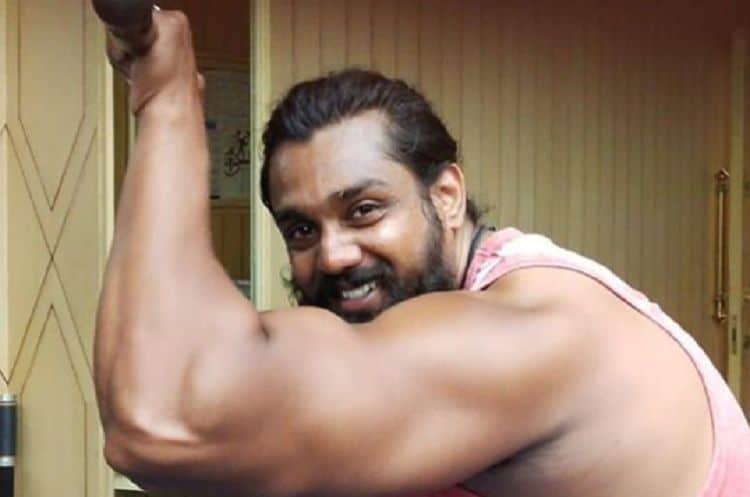 Dhruva Sarja is not a man who has had a small career in the Indian Kannada film scene. He's been working hard since 2012 to make a name for himself as an actor, and he's done a stellar job. His work is recognizable for those who love it, and he's a man who needs no introduction when he's out and about in his own area of the world. While he might not be a household name in America, he's still someone we recognize when we see his face. We thought it was high time we learned as much as we could about the famed actor and his life.
1. He Always Wanted to be a Film Hero
As a small child, Dhruva Sarja knew he wanted to be a film hero. Not just a superhero. Not just a film star. A film hero. He decided this while he was with his uncle at a movie one day as a child, but there is nothing more important than learning, which is what his uncle told him when he wanted to be a film hero.
2. He's Well Trained
Because of his uncle's advice, he trained. He decided that he would take acting classes. He took them for a long time to perfect his art. He might have a lot of actors in his family, but he didn't want to rely on the fact that he had a lot of talent in his family. He wanted to do things his way, and he did that.
3. He's Young
He's been working long and hard, but he's not very old. He's a man from the very late 80s. He was born on October 6, 1988. He is still quite young having celebrated his 32nd birthday in 2020. Sadly, it wasn't a year that was good for him for various reasons, but we do hope that he was able to at least have some celebration in his life.
4. He's Got a Famous Family
Something very cool about this actor is that his family is so famous. Most of the people in his family are actors, and they are very successful. His brother is the late Chiranjeevi Sarja. His uncle is Arjun Sarja. His grandfather is Shakti Prasad. His sister-in-law is Meghana Raj. He's got so many famous people in his family that it's only natural he would join the family business.
5. He's Married to His Childhood Friend
We love a sweet love story, and he certainly does have one. We have very little detail, but we do know that on December 9, 2018, this is a man who asked his love to marry him. They've been friends since they were children, and they grew up to get married. His childhood friend turned wife is Prerana.
6. He Tested Positive for COVID
Sadly, he and his wife both tested positive for COVID-19 in July 2020. It was the 15th day of the month when they both tested positive. Fortunately, they both tested negative when they went back for a subsequent test on July 22. They recovered nicely.
7. His Brother Died Unexpectedly
His brother, the famous actor Chiranjeevi Sarja, died very unexpectedly during the summer of 2020. On June 7, his brother died of cardiac arrest, and it was a horrible day for this entire family. His sister-in-law was pregnant with their first child, and that baby will never have a father. It was a horrible situation for the entire world.
8. His Brother's Baby Was Recently Born
His brother may no longer be with this family, but his little boy was born in October. He is a healthy baby, mom is fine, and things are going to be just fine for this family. They have all welcomed this baby into the family as a piece of the man that they all miss and love so much, and this is a wonderful change for them in such a bad year.
9. He's Dubbing for His Late Brother
His brother died while he had several projects in the works, and he was asked to dub for his brother in some things that were not yet finished. He agreed to do it, and he is working on it. However, he was very adamant that this would be a very emotional thing for him to do, and he's asked that all those working with him are patient with him.
10. He's a Private Man
There are few things in life that are more important than the privacy that you have in your personal life. He is a man who is good at keeping his personal life as private as he can, and we imagine that his wife appreciates that about their life.