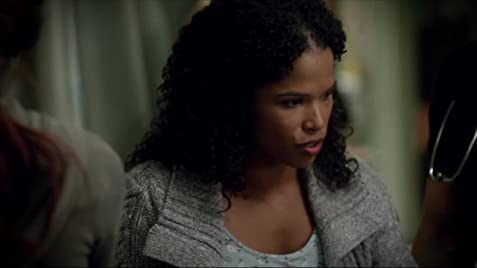 Diandra Lyle is the prime example of an actor who hasn't always gotten the credit she deserves. Hopefully, that won't be the case for much longer, though. After spending more than a decade acting professionally, things have really started to pick up for Diandra during the last few years. In 2021, she got a huge break when she was cast in the Disney series Secrets of Sulphur Springs. The role has given her a chance to share her talent with a huge audience and she doesn't plan on stopping there. She also has a couple of movie roles in the works that will continue to show just how talented she is.  Keep reading to learn 10 things you didn't know about Diandra Lyle.
1. She's From Iowa
Diandra was born and raised in Iowa and she comes from a diverse background. Her mother is white and her father is Black. To a girl growing up in the midwest, Hollywood seemed like an impossible place to get to, but Diandra defied the odds and not only made it to Hollywood, but made it in Hollywood.
2. She's A Proud Mom
Acting may seem like the most important thing in Diandra's life, but the truth is that nothing is more important to her than her role as a mother. She has one child, a daughter named Tamryn who recently turned 18. Diandra is really proud of the young woman her daughter has grown to be.
3. She Grew Up Playing Sports
Long before Diandra ever thought about having a career in acting, sports were her main focus. She was a talented athlete who grew up playing sports and continued to play all through high school. Her days of organized sports may be over, but Diandra still likes to find ways to stay active.
4. She Loves Spending Time Outdoors
One of the ways that Diandra likes to stay active is by doing things like going for hikes and exploring local trails. When you spend as much time working as Diandra probably does, it's nice to be able to get outside, breathe in some fresh air, and relax and unwind.
5. She's All About Human Rights
Diandra is passionate about the things she believes in and she always stands behind them. She has used her social media presence to show her support for the Black Lives Matter Movement and other human rights causes. In addition to sharing her stance, she has often provided her followers with information and resources so they can further their education.
6. She Has Some Advice For Up And Coming Actors
Diandra has been in the industry long enough to know how things go. When asked if she had any advice for young actors Diandra told Digital Journal, "Have fun, that's one of my biggest things. Do the work. I want to do good work and I want to continue to grow. I want to keep making it. Every path is different for everybody. I truly believe what is 'for you' is 'for you'. It's a tough business, it's a cut-throat business. You need to keep up with the endurance because it's a marathon and not a sprint."
7. She's A Writer And Producer
After spending the majority of her career in front of the camera, acting has become what Diandra is best-known for. What many people don't realize is that Diandra also has some experience behind the scenes. In 2011, she wrote and produced a short film called Mission: Mom-Possible.
8. She Was In An Episode Of Shameless
Diandra hasn't always had the biggest roles over the years, but she's gotten the chance to be part of a lot of cool projects over the years including the hit TV show Shameless. She appeared in an episode of the show in 2016. Other shows Diandra has been in include Bones and Rosewood.
9. She Was A Recreational Therapist
Diandra's journey to professional acting had a few twists and turns along the way. After earning a degree from the University of Iowa, she moved to Chicago where she worked as a recreational therapist. Although things were going well for her, she always knew that she wanted to give acting a try. After getting laid off from her job she decided to pursue it.
10. She Trained At Second City
Once Diandra made up her mind that she wanted to act, she knew she wanted to prepare herself as much as possible. She began training at The Second City in Chicago. In addition to being a well-known comedy club, the venue also offers acting and improv classes.