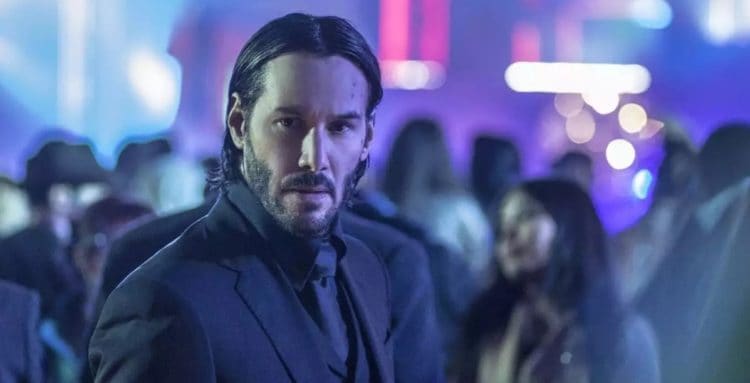 For the sake of Bram Stoker's Dracula, Keanu Reeves was married to Winona Ryder in an actual church by an actual priest thanks to Francis Ford Coppola, who didn't realize what he'd done until it was too late. But legally and technically, Keanu Reeves has never been married. He did have a girlfriend at the time and they were expecting a child, but sadly their baby was born stillborn, and this caused a great deal of pain to both of them, enough so that the rift that grew between the two never healed. Keanu stayed on his own for a long while after that as far as anyone knows, and now that he does have someone in his life, people are wondering if he's going to get married and try to have kids again, but he's been adamant that since he's in his 50s he's simply too old to start again. Some would disagree, but the actor might still be feeling the lingering pain of what he lost years ago, and no matter what anyone thinks it's likely that he'll make the decision that's best for him when it comes down to the course he'll take. As far as being married to Winona Ryder, it was for a movie and not much else, but she did take it pretty seriously for a little while it sounds like, or made it feel as though she did.
Keanu has been seen as one of the most eligible bachelor's in Hollywood for a long time now, even when it's been obvious that he's been seeing someone since people have been fascinated with him for some time. From his younger years to now he's been something of a budding legend in Hollywood, and while his reputation was kind of set with the Bill and Ted movies, he did a great deal of work to break free of that surfer dude image and has succeeded at some point, though there's still plenty of that guy left despite the fact that he's grown quite a bit as an actor. A lot of it is in his tone of voice, he's simply a laidback and mellow individual that doesn't appear to get worked up that easily or put off his game that often. When it comes to Keanu, he's been seen as one of those that appears to be about as easygoing as he portrays himself in the movies, and yet he can turn the corner and become aggressive, deadly, or comical whenever he needs to. For a long time, it feels as though Keanu wasn't looked at as a great actor, and there are a couple of movies out there that make it easy to see why. His role in Dracula wasn't the right spot for him, no matter what anyone says, since his speech and his manner just weren't right for the role of Jonathan Harker. It's tough to say who would have been better in the role, but it just wasn't Keanu's best role.
As far as playing the role of a married man he's gone from being less than believable to being the kind of guy you might be able to see settling down finally while finding that married life and the role of a father are something he was meant to do. But it's his decision to be fair and honest, and if he's not willing to try then it's on him, for better or worse. In a way, it does feel that many kids would be lucky to have Keanu as their father since he sounds like the kind of guy that would be attentive and caring when it comes to being a father. But the pain of losing a child without ever getting to know them is something that many people have had to endure throughout the history of humanity, and it's a pain that shouldn't be experienced by anyone. The only worse pain than this would be getting to know your child and then having to lose them, as the very idea is painful beyond belief. Keanu has been through the pain of losing someone, and he likely doesn't want to risk feeling it again, which is his decision, must be respected.
As of now though his life has been hitting a stride that a lot of people should be able to agree is nothing less than inspiring since his career has taken off in a way that a lot of actors would have to agree is something that they've taken note of and might even be a little envious of depending on who they are and what they've done lately. After all, blowing up as he's done with the John Wick movies and another Bill and Ted movie to come soon enough is something that a lot of actors would love to see in their own career.