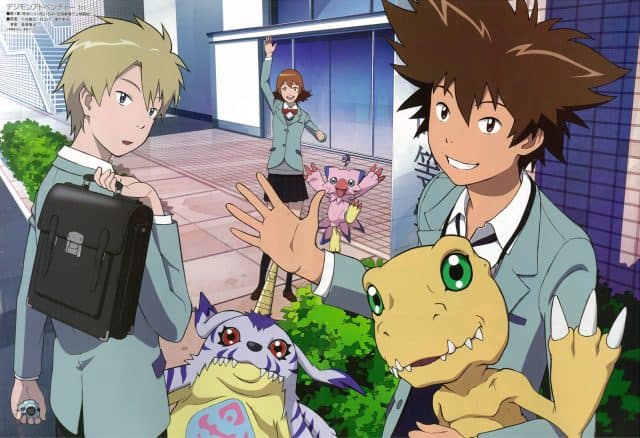 If you grew up with Digimon and are ready to relive your childhood, then we've got some awesome news for you.
Digimon Adventure tri., the follow-up to the first two seasons of the Digimon television series, is heading out of Japan and into select North American theaters for a special, one-night-only event. The first "film" in the series, titled Chapter 1: Reunion, will be released on Thursday, September 15 through Fathom Events, and it will serve as the English-language debut for the film after being released episodically with subtitles on anime streaming services since its Japanese release last year. The film will screen in 400 select theaters around the country, and a full list is available at the Fathom Events website.
Set three years after the conclusion of Digimon Adventure 02 (the second season of the original anime series), the film follows the original Digidestined (including Tai and his partner Digimon Agumon) as the gate to the Digital World is now closed. Time continues to pass for the heroes until the adventure Digivolves once again.
The film is being distributed in North America by Eleven Arts. Check out FathomEvents.com for a full list of participating theaters. You can see the announcement teaser for the event below:
[youtube https://www.youtube.com/watch?v=EDR-JnJ0WV0?rel=0]
Digimon Adventure tri. – Chapter 1: Reunion will release in theaters on September 15 for one night only. Will you be attending the screening? Let us know in the comments down below!
[Photo Credit: Toei Animation]