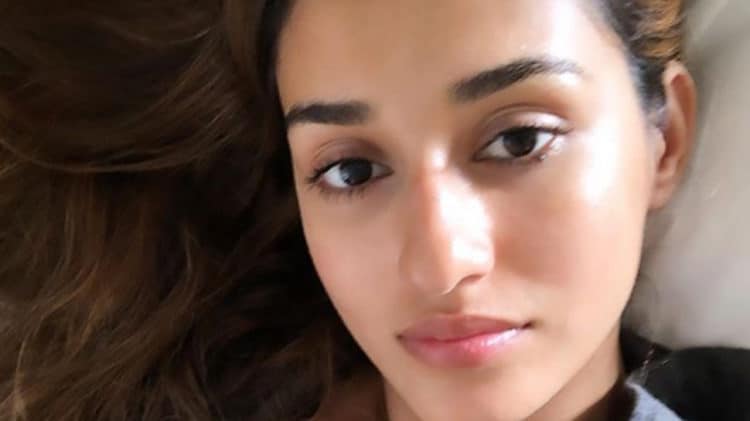 Bollywood seems to catch attention of people now and again in the US since it's become a very big phenomenon and has produced a good number of stars that are worth taking a look at as they try to enter the US industry and in some cases do very well. Disha Patani has done quite well for herself in fact as she's become one of the most in demand actresses on the screen in her own part of the world and is gaining notice in other parts as the years continue to roll on. She's still not known as widely as some but her name is beginning to spread and with more and more exposure it's becoming clear that she's going to continue to be a big star and gather in the acclaim that she wants and at times needs in order to validate her career and make it even better than it's already become.
Here are a few things about Disha you might not have known.
10. When she was born seems to be an uncertainty.
For some reason there's a three-year differential that exists between when some think that Disha was born and when she says she was born. Why this is an issue isn't really certain but it is an oddity that isn't seen all that often and as such it's something that people tend to pick up on when they find out about it.
9. So far in her career she's won several awards.
She's been nominated several times and won more than she's lost so it's obvious that she has some talent and has convinced enough people of it that they've decided to shower her with accolades, which also tends to mean a more impressive paycheck as she continues to practice and hone her craft.
8. Her following on social media is massive.
She has over 21 million followers on her social media accounts. Yeah that's right, you saw the number correctly. There are elite actors in America and models that have been doing their thing for years that don't have those numbers. This makes it seem as though she's extremely active or people all over the place have found out about her and greatly approve.
7. For part of her career she's been a model.
She's done ads and commercials now and again on her way up as many people have done either before or during their their career and has continued to reap the benefits as her ads seem to be quite popular even to this day.
6. Her first lead role came in 2015.
Sometimes it takes a while to really hit your stride and be offered a lead part, but looking at her career at this point it seems as though she hit the ground running and hasn't really had time to look back or around to see what else there is as she's been climbing the mountain in search of greater fame.
5. She has a rather impressive collection of cars and a fabulous home.
She definitely has expensive tastes when you look at the stable of cars and the home she has, but then when one begins to make the kind of money she has it's easy to see how some folks will want to flaunt it and have a bit of fun with their wealth. It's about all you can do with it aside from helping others or just keeping it in a bank after all, and it's their prerogative, so they might as well have a little bit of fun.
4. She has a net worth that's kind of impressive.
Whatever it is about Disha that people see she's exploded onto the scene at this point and is making the kind of money that makes her the envy of many and a superstar to others that want to follow her every move. She's definitely enjoying the high life right now.
3. Disha is a Jim Carrey fan.
It's amusing to see who gets noticed across the world when it comes to comedy since a lot of countries either have the same sense of humor as a great deal of America or are just as diverse and have interests in actors that a lot of us might care about or no longer see as remotely funny.
2. She's an avid sports fan.
Disha is a big fan of cricket, so it's fair to say that she's into different sports than a lot of people would likely understand. But the love of sports is the love of sports, in other words it's the need and the desire to see people compete that keeps her interested.
1. Disha worked on movie with Jackie Chan in 2017.
She was quite vocal about how working on Kung Fu Yoga was a great experience for her since working with Jackie Chan was a very positive time in her life.
She's on the rise, it might be wise to find out a little more about her.