In case you missed the news:  George Lucas sold Lucasfilm to Disney.  With Star Wars naturally being the largest single brand Lucas owned, it was completely predictable that the announcement of a new and seventh film in the Star Wars saga would follow this statement from George himself:
"For the past 35 years, one of my greatest pleasures has been to see Star Wars passed from one generation to the next. It's now time for me to pass Star Wars on to a new generation of filmmakers. I've always believed that Star Wars could live beyond me, and I thought it was important to set up the transition during my lifetime. I'm confident that with Lucasfilm under the leadership of Kathleen Kennedy, and having a new home within the Disney organization, Star Wars will certainly live on and flourish for many generations to come. Disney's reach and experience give Lucasfilm the opportunity to blaze new trails in film, television, interactive media, theme parks, live entertainment, and consumer products."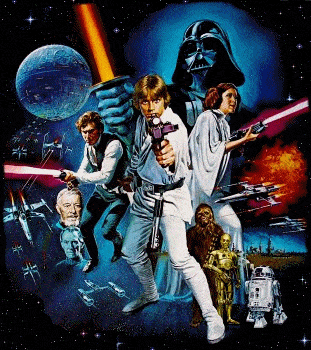 Of course many fans were hoping that hand off would have happened in a more transitional way, with George playing Uncle to new writers and directors on the prequels.
The excitement here for TV fans should be the fact that with this announcement it is clear that Disney is aware of Star Wars fans' lust for new content. Along with their purchase of Lucasfilm comes the mothballed Star Wars live action TV series.  The status of the series has been somewhat of a mystery in recent years, possibly because of the negotiations between Lucasfilm and Disney.  Those negotiations could also be the reason why Lucas never put the pedal down on the series, which is rumored to have nearly 80 scripts completed and sitting in a filing cabinet somewhere.
So does Disney's plan to exploit Star Wars include finally bringing the series into development?  No official word yet, but it sure seems a lot more likely at this point.