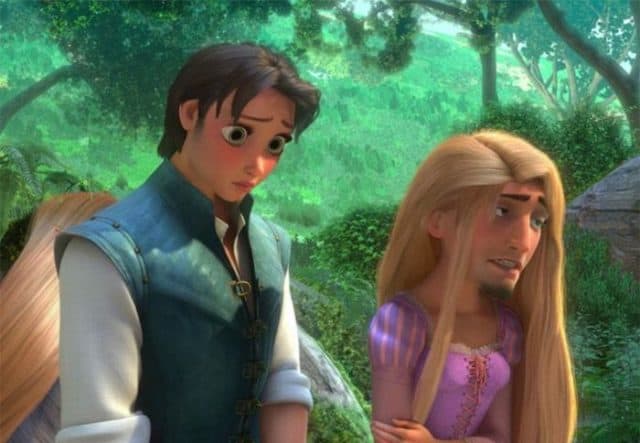 I don't know where face swaps first came out and I don't know why because they are super creepy and muy disturbing. But they are funny in some cases if you can stand to look at them for more than a few minutes. Try to at least look at these and not bust up laughing or look away.
Tarzan and Jane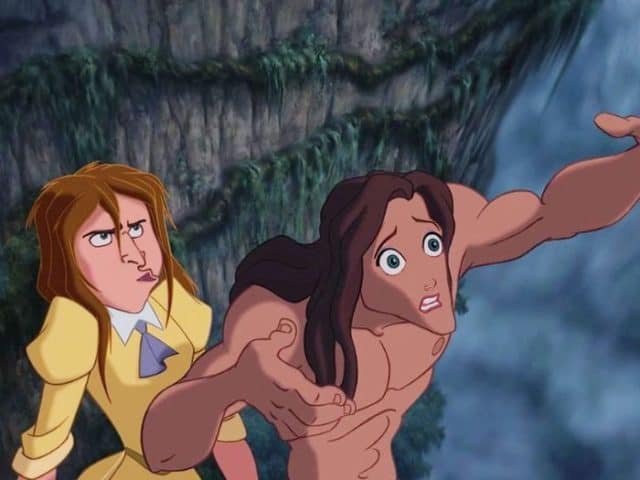 This might be why Clayton wasn't too interested in pushing up on the professor's daughter throughout the movie.
Snow White and Grumpy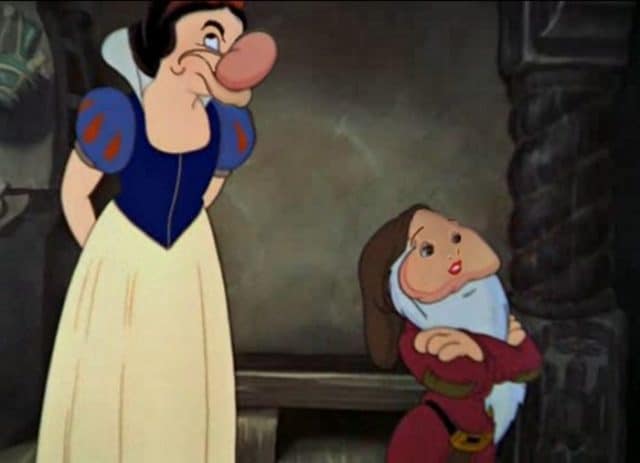 And then it happened, the day that Grumpy finally became nice Snow White had had enough, and the bitter beer face set in permanently.
Rapunzel and Mother Gothel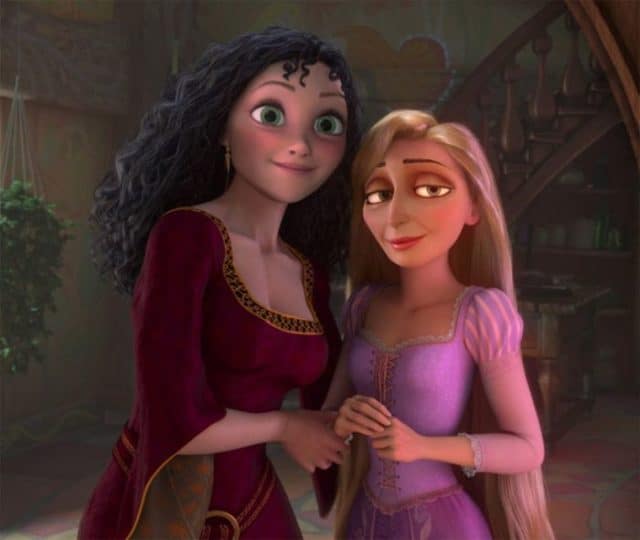 You kind of get the feeling that if Gothel had gotten her way this is what would have eventually happened, Rapunzel would have been an old crone and she would have still been young.
Kuzco and Pacha 
I really have nothing to say about this one except yikes.
Pocahontas and John Smith
No wonder she was so smitten with him, he's one of the prettiest men we've ever seen.
Aurora and Prince Phillip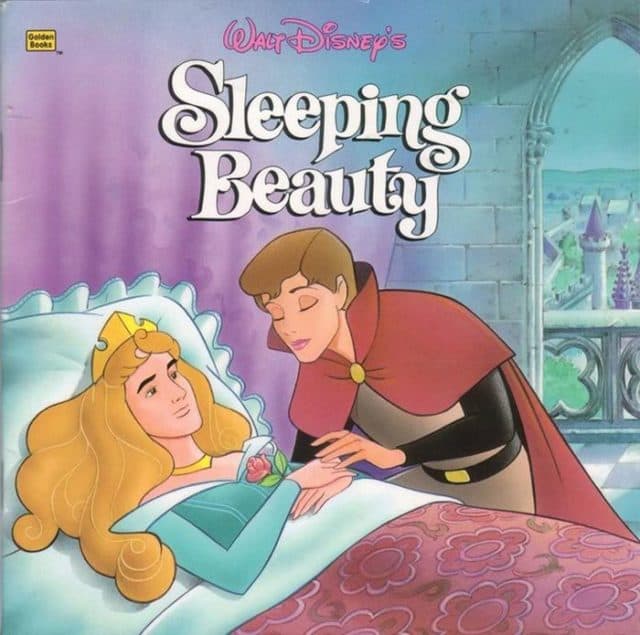 You might think it sounds horrible but this looks like something you might see in the modern era.
Pocahontas and Meeko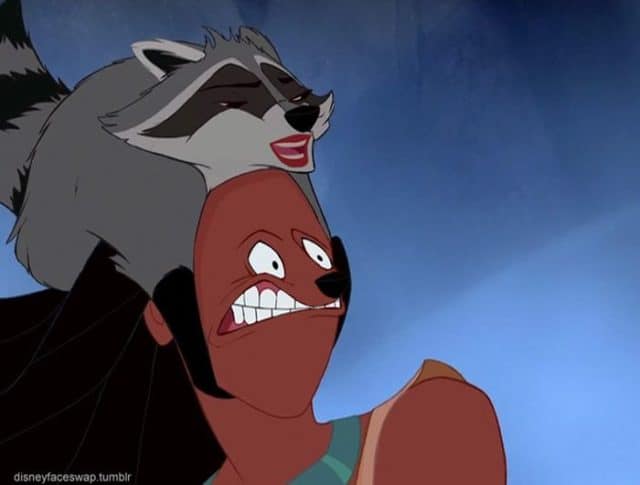 Do you get the feeling that Meeko is holding on a little too tightly?
General Shang and Mulan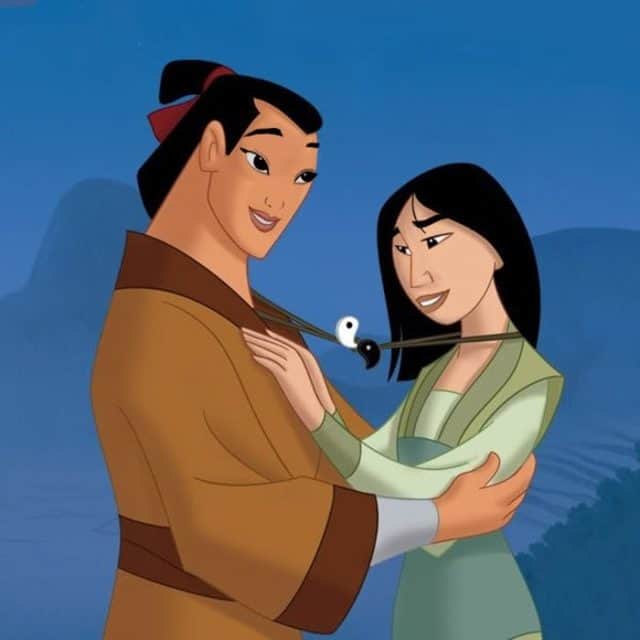 Maybe Shang went a little too far in making a man out of Mulan. Way, WAY too far.
Tiana and Eli "Big Daddy" LaBouff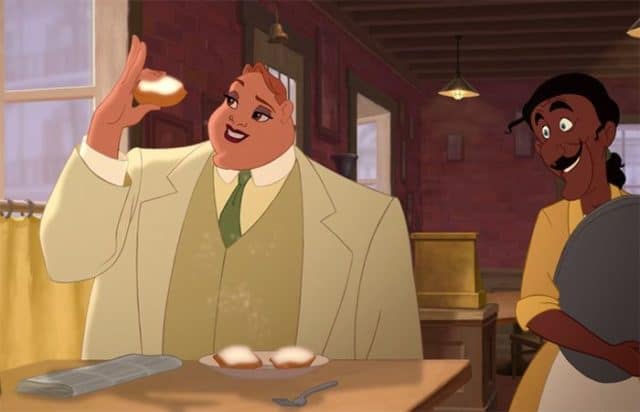 So that must be Tiana's morning face before she get's dolled up. Yeesh. And Big Daddy makes sense since he somehow helped to make such a pretty daughter.
Pocahontas and Kocoum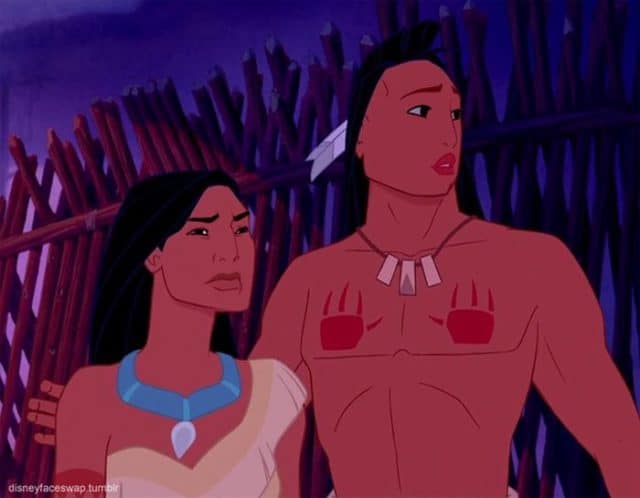 You've got to feel for Kocoum at least. He had everything going for him until this horrible face swap.
Quasimodo and Esmerelda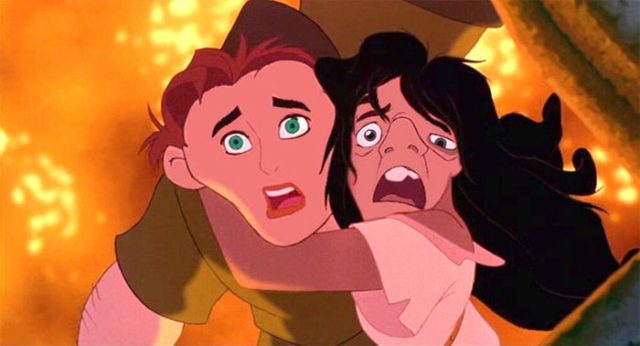 Once again, I've got nothing. Eesh.
Governor Ratcliffe and Percy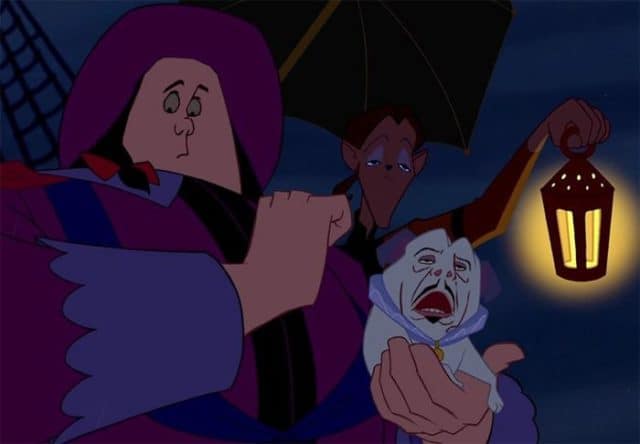 The person that chooses the face swaps must be asleep at the wheel at times.
Mad Hatter and Alice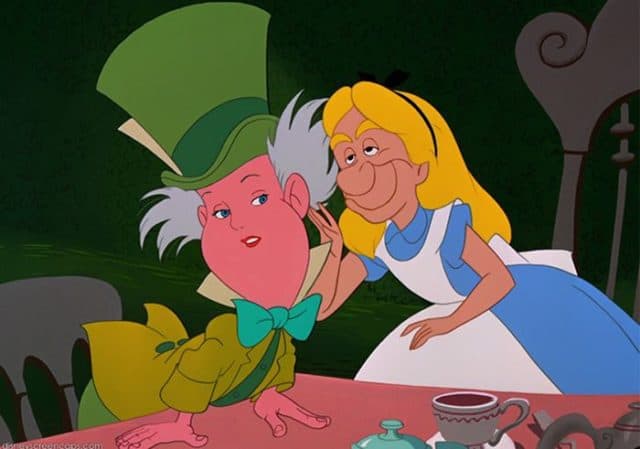 I think Alice has been enjoying tea time just a wee bit too much for comfort.
Lilo and her doll
This is like straight out of a horror movie. The only thing that could have made it creepier is if her mouth was open.
Ariel and Flounder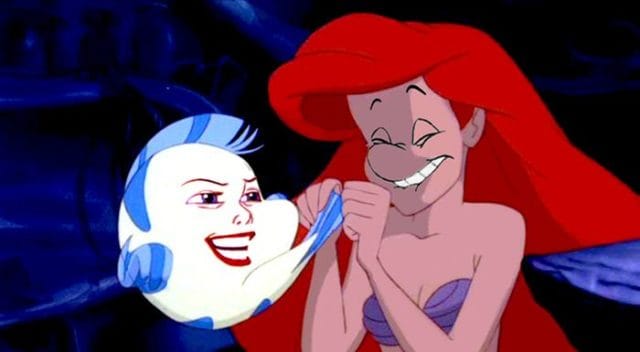 He kind of reminds me of Flounder from Animal House in this moment aside from the lipstick, while Ariel looks like something out of Fraggle Rock.
Tarzan and family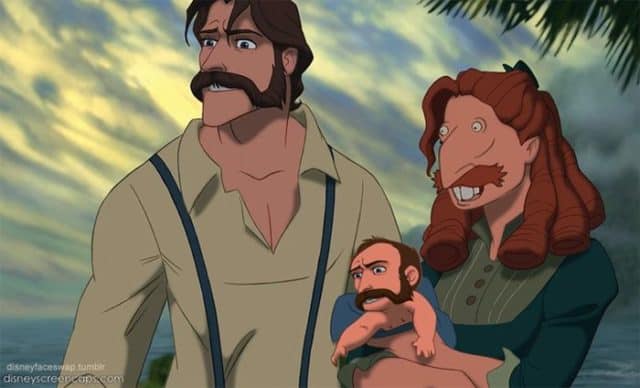 Like father like son thankfully. If he took after his mother in any way there might be a problem.
Jasmine and Fire eater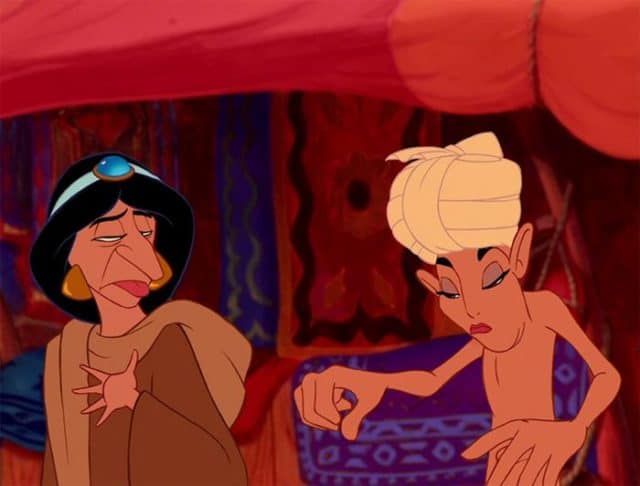 That is probably one of the best disguises that I've ever seen any Disney princess wear.
Rapunzel and Flynn Rider
So it looks like being locked in a tower Rapunzel never learned how to get rid of that pesky facial hair.
Gaston and Lefou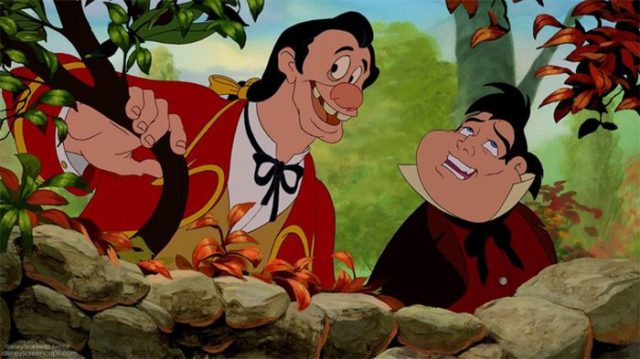 So when ladies are fawning over Lefou's face are they touching Gaston's muscles? That seems like it might get complicated.
Face swaps are a lot of fun but they can extremely creepy in a hurry.
Photos via Tumblr
Save