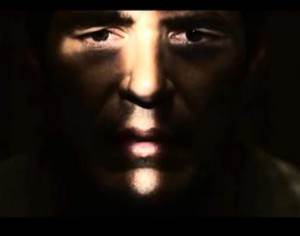 I have to tell you, the repressed Roman Catholic in me is all over this chilling new trailer for Divine: The Series. I don't speak Latin (seriously, who speaks Latin these days?!), but I don't even care what he's saying because I am supremely interested in this.
I've seen quite a few web series springing up lately, but I am incredibly impressed by the production value of Divine's trailers alone, so I'm convinced that when the web series actually hits, it'll be terrific.
Back in May, Divine: The Series released its first trailer (view it here) and the web series continues to sustain interest with regular updates to its blog, as well as behind the scenes photos. Of course, it certainly doesn't hurt that many of the crew hail from the show Supernatural (as well as one of Divine's stars: Misha Collins), a show with a loyal fanbase that is always happy to embrace related projects and stars.
In case you're unfamiliar, Divine: The Series is about a young priest who witnesses the resurrection of Divine, an immortal being. Divine shows lost souls that they have power to choose their own destiny between good and evil.
Below is the new teaser video for Divine. Thanks to Charlotte below, as well as Kirk, who is one of the co-creators of the series, we now know that the man in the trailer is saying the Act of Contrition in Latin. For the actual English text, see Kirk's comment below.
For more videos about Divine, check out the series' YouTube page.

clarissa @ tvovermind.com
twitter.com/clarissa373
twitter.com/tvovermind