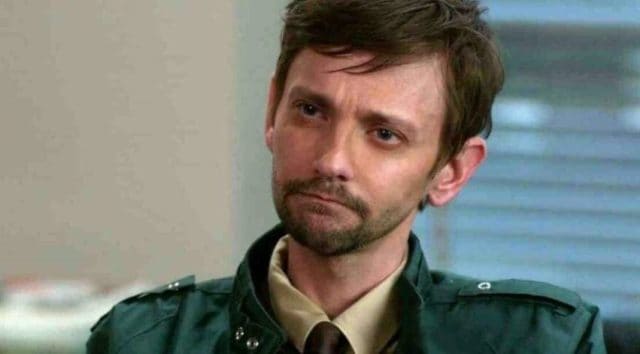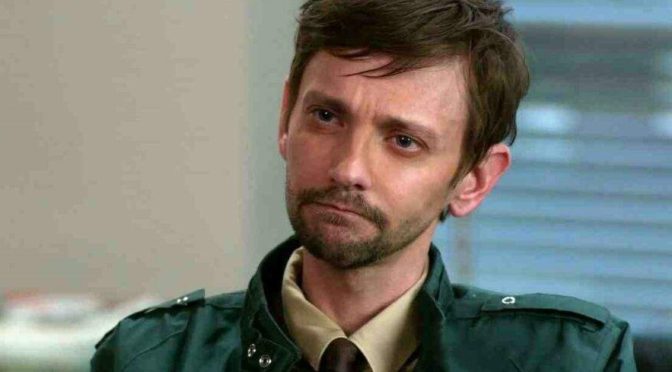 It's been a little while since we really got to see DJ Qualls in anything really significant. At one time he seemed on the rise since he was making a lot of appearances in teenage movies and films that were about saving the world. But in the past few years it doesn't seem like he's done much. In fact between TV and film it really seems like Z Nation and Delta Farce were the last notable appearances he's made in quite some time. He's had roles in several other shows and movies but his presence really hasn't been the same as the goofy guy he usually portrays. In films like The New Guy and Road Trip he's been depicted as an awkward and ungainly type of person that is either intellectual and quite nerdy or heroic in his own way but still kind of a frail guy that doesn't seem like the hero type.
You might be wondering why this article didn't open on the subject of the $5,000 sneakers that he 'stole'. Well it's largely because that's more of a blurb in his career than anything since he took the shoes off of a set after telling the producer that he would be doing so. Since the producer didn't say no he went ahead and took them. What makes them so expensive is kind of hard to figure but one reason could be that they're props and therefore carry a little more value in terms of being the property of the studio. Whether DJ got to keep them or not is unknown but the fact that he wold gladly trade them for a painting says a lot about his priorities and what he values. To each their own and all, but a nice pair of kicks would seem to be more useful than a painting any day, no matter how much the painting was worth. But as with all things that's a matter of opinion.
Qualls has shown up in a lot of productions and always been a very welcome addition. In My Name is Earl he played Ray-Ray, the husband to Joy's rival and half-sister Liberty. Ray-Ray was kind of inept but had a good personality, which was why he got along well with Darnell, Joy's husband. In the New Guy he played social outcast Dizzy, a guy that finally got tired of being picked on, put down, and made to be a victim by pretty much everyone. After a short stint in prison to gain a new image and level of toughness he transferred to a different school where he quickly gained the kind of bad boy reputation that afforded him a great deal of attention and the type of status that he'd always wanted. Then there was The Core, where he played alongside Hillary Swank, Aaron Eckhart, Delroy Lindo, and several others as a computer hacker that was enlisted to help keep the fact that the earth was currently being bombarded with solar radiation and that its atmosphere was in very serious danger of collapsing. That part seemed a bit superfluous since the effects of the atmosphere disappearing were already causing massive damage to cities throughout the world in the film. But Rat was an interesting character.
He took up his role as Kyle Edwards again in Road Trip: Beer Pong, but the success of the first movie, if you can call it that, was not to be repeated since some sequels just can't capture the same magic that the first films do. DJ has been acting for a while now and despite being rather busy for the last several years he still hasn't had the same commanding figure in movies or TV that he had in the early 2000's. For some reason growing up and changing his looks hasn't managed to help him yet. When he first started out he was that geeky kid that you couldn't help but root for since it seemed like there was no chance that he should ever get the girl, the win, or anything else that might make him happy. He was the underdog that people wanted to see win no matter how improbable since he always had an upbeat attitude and an outlook on life that defied anything that was thrown at him. That's a big part of what has made his characters so great in the past.
But making him into something else is going to be a hard transition. It's a tough sell to make someone that spent a good chunk of their career being the underdog as the lead character or even a strong supporting character that's anything other than what he used to be. At this point it's easy to understand that he need to adapt and change along with the industry and what's needed, but still, DJ is far from the type that seems like he could carry a movie in a different capacity than he's already done.