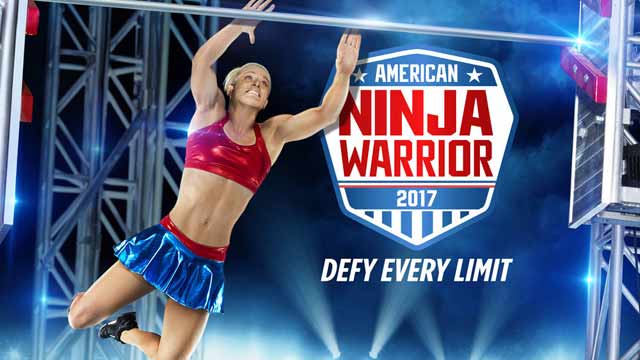 If there's one thing most people love, it's some good old fashioned competition. Since its debut in 2009, American Ninja Warrior has given fans just that. Each season, American Ninja Warrior puts contestants to the test by challenging them to complete some of the toughest obstacle courses TV has ever seen. Not only do these courses test people's physical strength, but they test their mental toughness as well. Making it to the end of the final course is certainly an accomplishment to be proud of. As with any other competition show, the hope of going home with the prize is what motivates contestants to keep moving forward. While the winners receive a cash prize, many people wonder if all contestants are compensated for their time.  Keep reading to learn whether or not contestants on American Ninja Warrior get paid.
How Are American Ninja Warrior Contestants Chosen?
The reality is that every competition show is only as good its contestants. With that being said, it's important for shows like American Ninja Warrior to be selective during the casting process. After all, no one would want to watch the show if everyone who competed failed miserably. Thousands of people apply for American Ninja Warrior every season, which means that the selection process can be a little time consuming.
Anyone interesting in being considered must fill out an application. The application gives people a chance to not only share basic information about themselves but provide some background that could potentially make them a more interesting competitor. Submitting a video is also a very important part of the process. According to a member of the show's casting team, "there's a system we have in place to make sure that we see every video. And with that there are notes that go along with it. The person [on the casting team] that views that video can call that applicant or email them and just let them know what our suggestions are to bring it up to the standards that we're used to seeing, because we see close to 40,000 videos." This process is used for both new and returning applicants.
After reviewing the videos, the casting team takes notes and decides who they'd like to move forward with. Even if you don't submit an application, you can still have a chance to be on the show. There is a walk-on process where names are drawn at random the opportunity to compete.
How Much Are American Ninja Warrior Contestants Paid?
A good prize is what usually attracts high quality contestants. No one wants to put 100% into something that won't give them anything in return. The amount a winner can earn has changed a few times since American Ninja Warrior's time on the air. For the first season, the winner earned $250,000 which went up to $500,000 two through six. Started at season seven, the prize money was bumped to $1,000,000. If there is more than one contestant who completes stage four, the prize money is split. The person with the fastest time is declares the overall winner.
Unfortunately though, outside of the winner, people who compete on American Ninja Warrior don't get paid at all. On top of that, many contestants end up having to shell out money for lots of out of pocket expenses just to compete. The show/network doesn't seem to cover many costs associated with being on American Ninja Warrior. For some people, this could definitely be a deal breaker. According to a five time American Ninja Warrior contestant, "We do not get paid to try out in the regional locations. Everything is out of pocket for your travel to the location and hotel and food. Only time you had anything paid for is if you made the finals. When I went to Japan for ANW 3 our flights and hotel was paid for and we got a stipend for things like food for the week."
Is American Ninja Warrior Worth It?
Even though people don't get money simply for competing on the show, most people would argue that American Ninja Warrior is still worth it because the whole point of going on the show is to try to win. Plus, the experience of being on the show could be a once in a lifetime opportunity. Judging by the number of people who apply each season, there are thousands of people who feel that the opportunity is more than worth it. But if you're looking for a show that will help line your pockets quickly, American Ninja Warrior might not be the best fit for you.