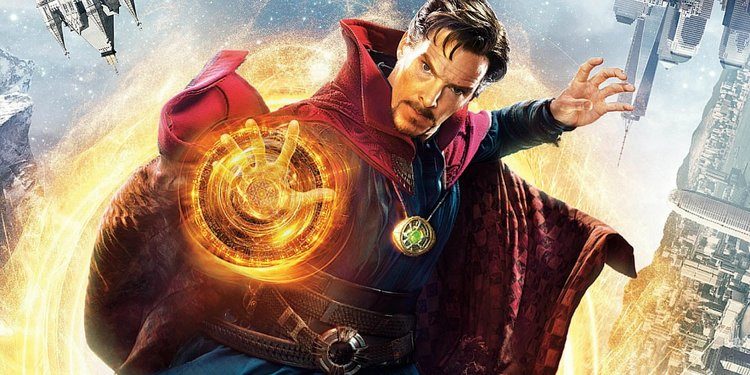 The phrase 'creative differences' is usually something that ends up causing a sour taste in the mouths of many fans since it tends to mean that the director and those they're working with couldn't agree on a number of very important methods or directions of the movie and had to simply part ways with each other. At this time Scott Derrickson has decided to be the executive producer of Doctor Strange 2, but will not be taking the director's seat again as Kevin Burwick of MovieWeb has written. Who will fill that chair is largely unknown and there's no real telling just who would be a good fit for the role since every director is going to bring a different feel to the movie, though hopefully an individual will be selected that can conform just a bit to the Doctor Strange story line and not change things up too much. Fans are going to be fickle no matter what happens, but keeping the story more or less the same with a forward direction in place is bound to be one of the best moves that any director can make. Given that this is supposed to be a horror-themed movie, that's PG-13 apparently, a director that specializes in horror of some sort might be a good choice since among the genres horror is something that really needs a skilled hand that has experience in scaring the living daylights out of people. Granted, this won't be a horror movie on par with Insidious or any other similar movie, but it's been said to be a scary movie all the same.
Really though, until we see a trailer of Doctor Strange 2 it does look as though The New Mutants could possibly take the title of horror movie since from the latest trailer it's kind of obvious that the young team in the making is going to facing off against some horrendous force that will be trying to eliminate them. Plus, between Doctor Strange and The New Mutants both have had their fair share of dangers over the years, but somehow TNM have had a much harder time of it now and again as they're faced with the stigma of being mutants but they've also gone up against some very unforgiving opponents that are even more vicious than some of the enemies that Doctor Strange has faced off against, with several exceptions of course. It could be that TNM are far more vulnerable and the danger is more up close and personal since they don't have the mystic arts to defend themselves or the experience of older heroes. Doctor Strange after all has had a great deal of training, has numerous magical talismans artifacts at his disposal, and is a regular enemy of the supernatural beings that seek to overthrow the world or simply destroy him. The New Mutants are super-powered young folks that have serious impulse control problems in some cases and look to be very unsure of themselves in the movie.
Getting back to the point, a director that knows how to fashion a horror movie but also someone that can direct a fantastical movie such as Marvel is so well-known for is definitely going to be a find if Marvel can locate someone that is able to take on what kind of amounts to a double-whammy since the movie can't go full horror but it also can't stay the same as the first Doctor Strange without giving up some of its integrity and the 'it' factor that the MCU possesses when it comes to getting people to come back to the theater for movie after movie. Joe Anderton of Digital Spy has something to add to that idea. It does sound like a lot to ask of one person and their crew but as the Marvel movies have mostly been big hits and have continued to draw people into the theaters in a big way, trying for anything less would be kind of a dark mark on an otherwise stellar track record that's bound to keep moving forward as the years continue to roll on. In short, Doctor Strange needs someone that's going to take what's been done and continue it while laying down a very convincing layer of horror that will help to give the movie another layer of interest that people will be able to enjoy.
Trying to pick out a director from the large mix of them at this point is kind of difficult since there are a lot of talented individuals that might want to line up for a chance to take on this movie. Some might think twice when it's revealed just what is needed, but it feels safe to say that a number of them would stick around since it's a challenge that might test their abilities and at the very end show whether or not they're capable of bringing the comics and horror together. Kirsten Allen from Den of Geek! has more to say on the matter.