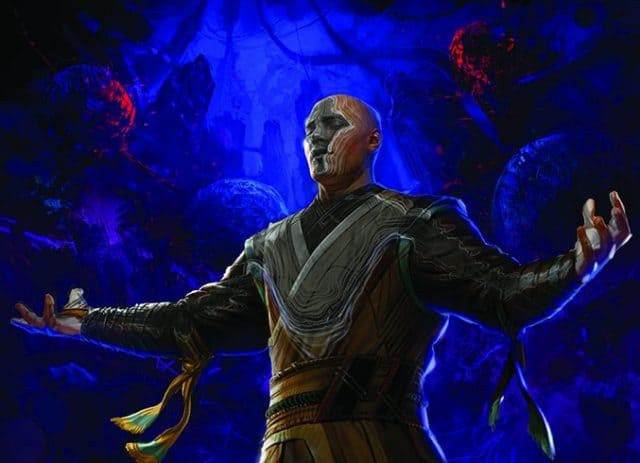 Marvel's Doctor Strange heads to Digital HD on February 14 and Blu-ray on February 28.  The film, starring Benedict Cumberbatch, Chiwetel Ejiofor, Rachel McAdams, Tilda Swinton, Benedict Wong and Mads Mikkelsen has been a fan favorite and it's only a matter of time before we see "Strange" again.  Today we just found out that Mikkelsen's character, villain Kaecilius. didn't always have the look he had in the movie.   As it turns out according to The Mary Sue
In Marvel's Doctor Strange, the villainous sorcerer Kaecilius (played by Mads Mikkelsen) had a very distinct look that must have evolved over time. We now have proof of this thanks to some concept art from our friends at Marvel. My favorite thing about the photos is their dedication to having unnamed materials dripping from Mikkelsen's eyes since that seems to be his thing.
With regard to what's dripping from his eyes, could it be that he was involved in something similar to Stephen Strange?  I'm not saying he was in a car accident but I am saying you don't get violet and pink residue coming from your eyes from something that was "positive."
P.S. can Mads Mikkelsen A. have a cooler name and B. be any more evil looking?  The make up just tops it.  I'd actually pay to see him play Hannibal in a feature film version of the TV Show.
Check out the photos below: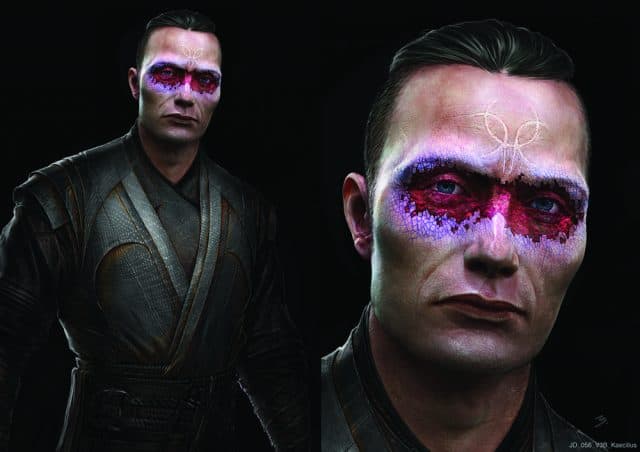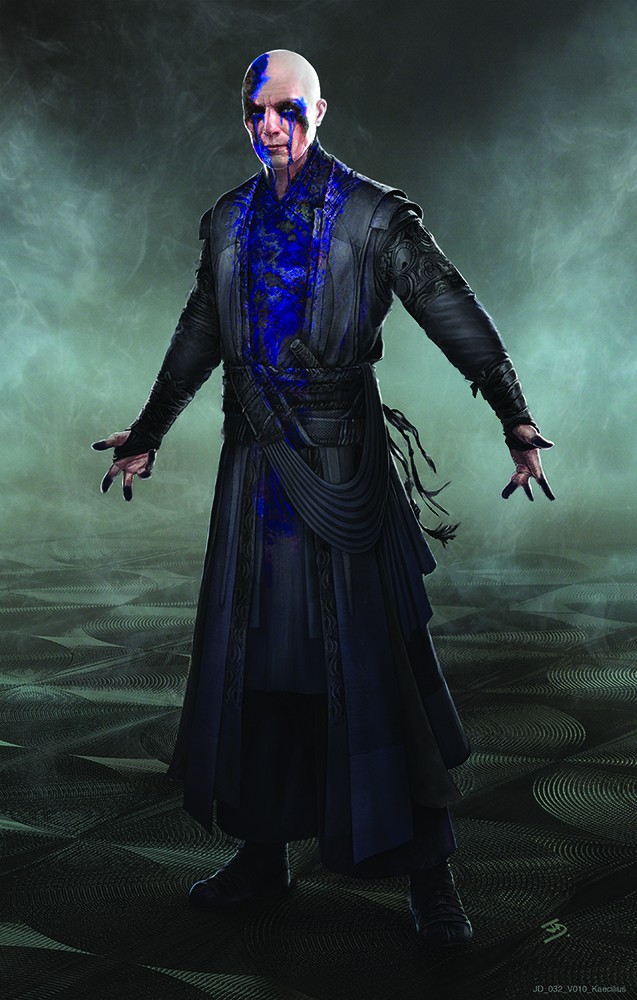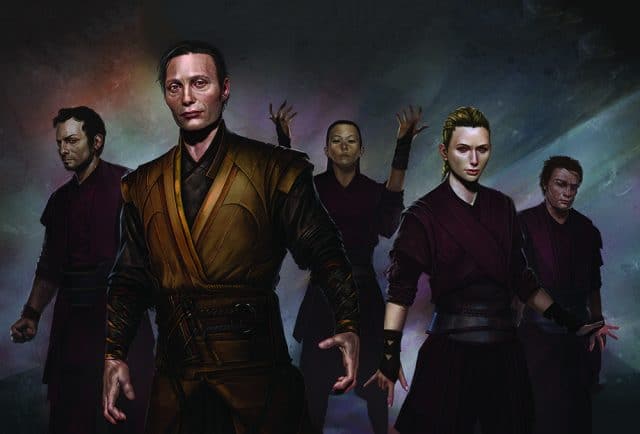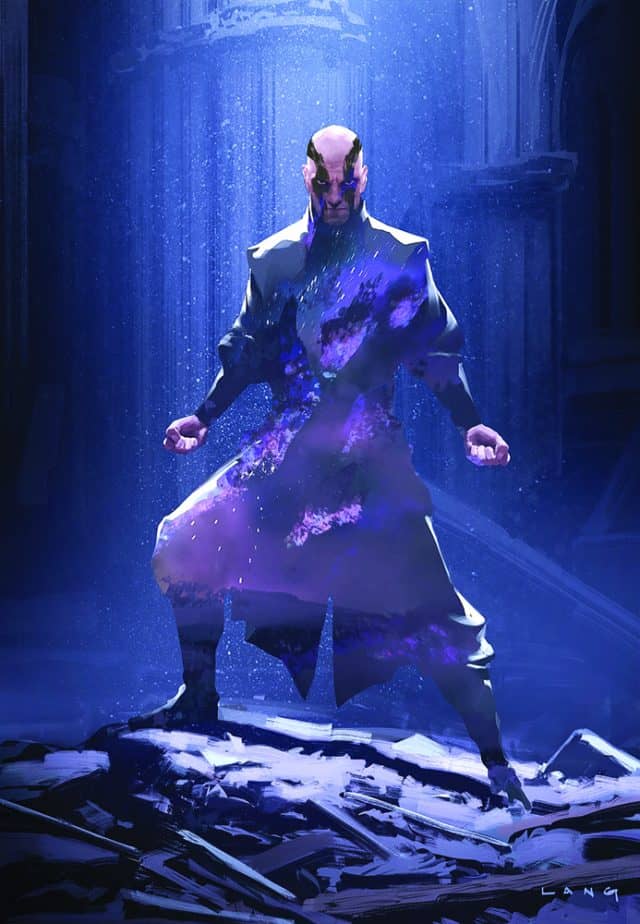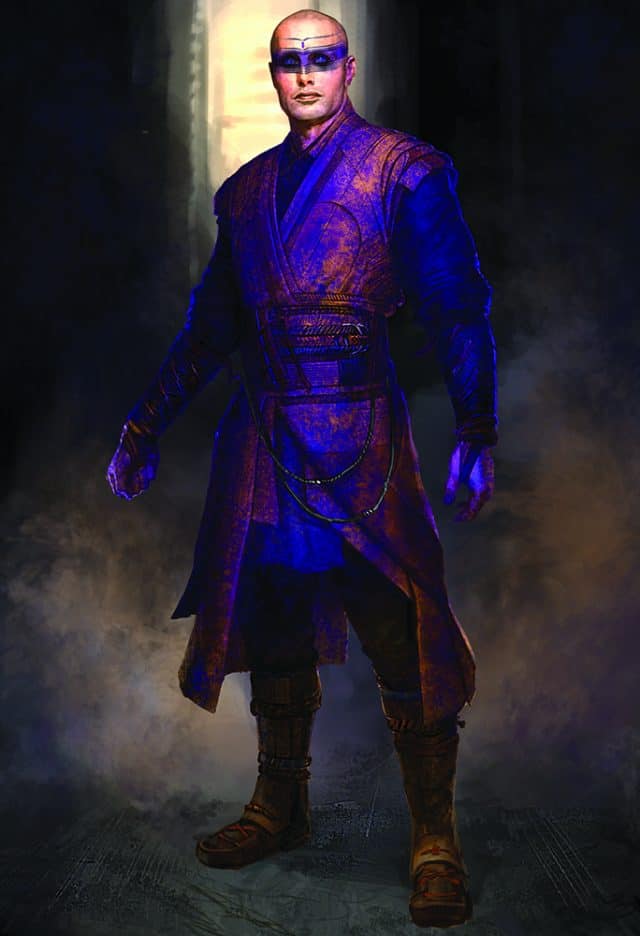 Images via Marvel