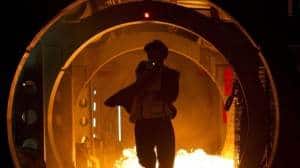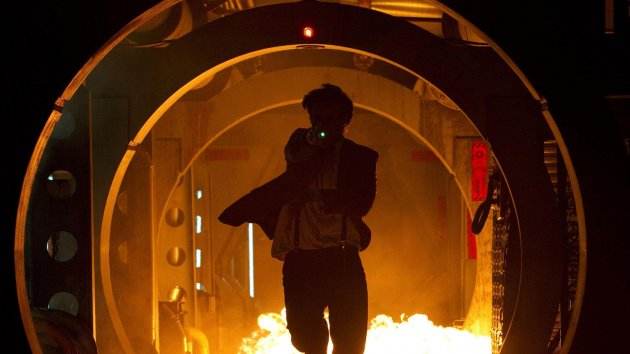 Steven Moffat promised us that the Doctor Who Christmas special will be "Christmassy as hell," but as it turns out, that's not the only similarity the special will have with the underworld: there will also be flames. The BBC has released the first official promo image from the special, though they're not exactly sure what it's about themselves.
"The first image from this year's Christmas Special has been released – a spectacular shot of the Doctor racing through some kind of passageway whilst pointing what appears to be his sonic screwdriver," their website says. How delightfully vague.
The World War II-set Christmas special will star Matt Smith as the Doctor, though it's currently unknown whether regular companions Rory and Amy Williams will return (odds are 50/50 at this point).
Few details about the special have been released — characteristically for the series — but the title of the story and a sneak peek of the special will be shown at tomorrow's Children in Need benefit, at which Doctor Who is always a big presence.
It's expected (though not confirmed) that Doctor Who's christmas special will air on Christmas day in both the U.K. and the U.S., as last year's "A Christmas Carol" did.
Check out a full version of the promo photo below: