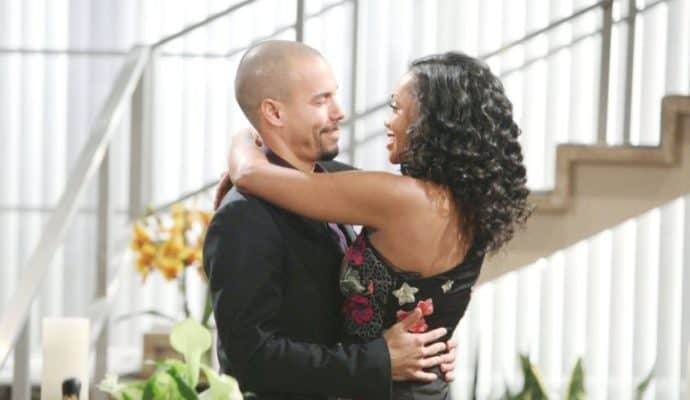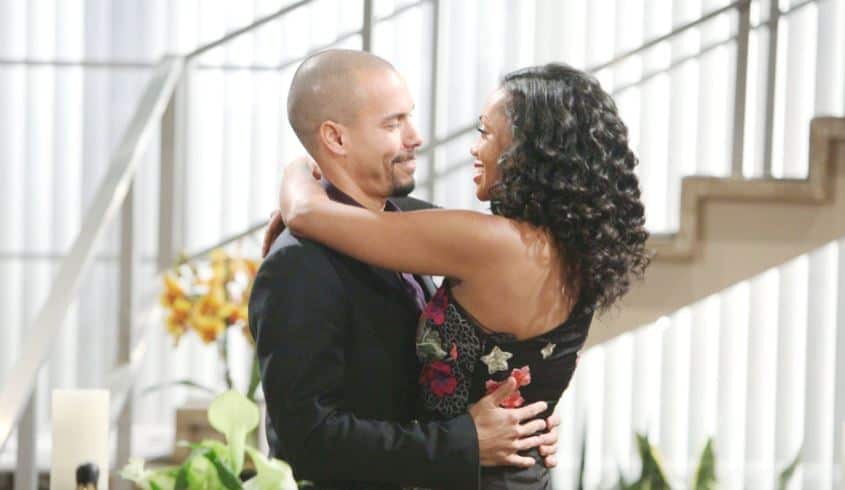 Young and the Restless fans weren't all that surprised when Sharon decided she didn't like the way that Nikki was treating her, so she made the decision to get her own life in hand by threatening to send her to prison. She will not really do that, of course, because that will not make Nick happy. She loves him too much to want to hurt him, so her words are nothing more than just a bluff, as far as we can tell. We think, however, that there is a good chance they will have some more encounters like this as the time goes on. We can't promise this will happen, of course, but we can assume it might.
Hilary surprised all of us when she showed up with a surprise for Devon yesterday. She made it her mission in life to do whatever she wanted to do, and that was a very interesting situation. She has been very uptight about the way things are going for them, and she's been a little hesitant with him. But she decided she would take a small page out of his book this week and make things seem a little different and a little better. It was a surprise to Devon, of course, but it was more of a surprise to all of us. It was sweet, and we liked seeing it happen. His reaction was a bit priceless, and we appreciate that about them.
What's Happening on Young and the Restless
Birthday Spotlight: Peter Bergman (Jack, Y&R) https://t.co/1pmB4hDCLQ @YRInsider @YandR_CBS

— Soap Opera Digest (@SoapDigest) June 11, 2018
Before we talk about all the sad stuff, let's just all wish Peter Bergman a happy birthday! We all heard rumors last week that contract negotiations were not going well for Mishael Morgan, who plays the role of Hilary. We heard that she and the show were unable to work things out at the moment, but they did hope they could. It turns out they could not, and we will not be seeing any more of her in the near future. The contract was not renewed for Hilary to make her stay in Genoa City, and we can expect to see this reunion of Devon and Hilary last only a little bit before she's gone. We don't know if they will bring in someone else to play her role, if Lily will finally just take her out for good, if she will take off on her own, or what. It won't be good, but we are all a little sad.
What's Next on Young and the Restless
Love is in the air and we are turning up the heat next week on #YR! @CBSDaytime pic.twitter.com/U7fBFqPSWJ

— Young & The Restless (@YRInsider) June 9, 2018
We know that things in this area never work out the way anyone wants them to work out, but we do know that Jack is doing everything in his power to find out what his future holds for him. He will spend time this week focusing on learning as much as he can about his paternity, which might just surprise many people. We think he will learn more a little at a time, but we aren't sure that he can handle what is going to happen when his revelations eventually become some of the biggest storylines of the season. We don't know where this will go, but we suspect it will go quite far as they are able to get things out in the open for him.
Furthermore, we are going to see Nick and his father have some very heated moments. It's going to infuriate Nick when he learns that his own father is working to take Christian for him. As if it wasn't difficult enough for Nick to learn that this child isn't even his to begin with, finding out his father wants to take the boy from his is just crossing a line you simply cannot uncross. It's devastating to him, and they cannot seem to get their lives in order. Nick is going to blow up when they are in a legal meeting over this situation, and we think it will not bode well for him. Victor, on the other hand, should love this. The worse Nick makes himself look, the better it looks for him. And that's what he wants. It's not going to end well for anyone.
Stay tuned for more Young and the Restless and be sure to check out TVOvermind daily for the latest Young and the Restless spoilers, news, and updates.