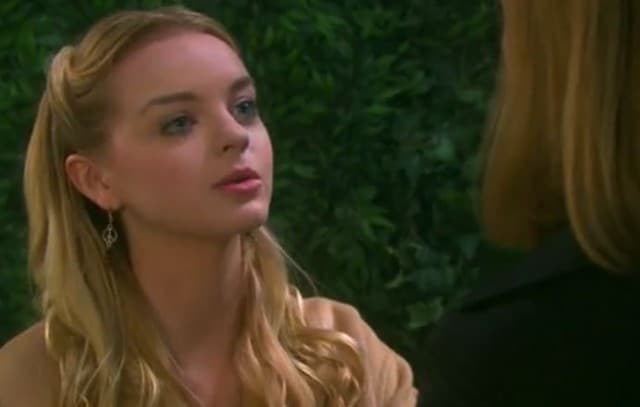 On Wednesday's Days of Our Lives, we will see some things that might make us change our opinion of some of our favorite characters forever. For one, we will see that Eric has a huge problem with Jennifer. She's had a difficult time what with being involved in an accident that killed Dr. Daniel, left Brady with Daniel's heart, Kayla in trouble for giving it to him without approval simply so that she could change her life and Eric being arrested for killing Daniel and hurting everyone else in the wreck after driving drunk.
He has already admitted that he might have a drinking problem and that his life is going to hell. He is racked with guilt and horrible feelings since he was the one who caused all this damage, yet he is the one who is making accusations to and about Jennifer that might change the way we see her; or will it? We know that Jennifer is hurt and that she is slowly recovering, but Eric is about to accuse her of abusing her medication to manage the pain. What will she say? Will she admit to it? Will she say that it is not the truth and that she would never do anything like that? Will she be angry with Eric and tell him that it's all his fault to begin with?
Joey is even more upset than ever before. He caught Steve and Ava in a position that is not very flattering, and he is not sure what to think. For one, he is heartbroken because that is the woman he loves, and that is his father. However, he is also devastated because he knows now that Steve is hurting Kayla and he's not okay with that. His drinking could become even worse, and he might have to find a way to deal with things that make him very uncomfortable after finding this. We don't know how he will react, but we have some theories as to what he might do on Wednesday. For one, we think that Joey will confront Steve and then run crying to Ava, and we think that it might not end very well for him, causing even more drama in the hunt to do whatever Ava wants to bring Kayla home safely.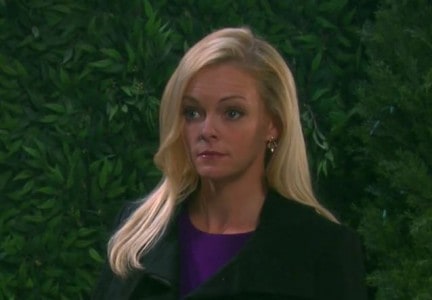 Brady's dreams are becoming even more bold and unusual than ever, and we have to wonder what it is that's happening to him. He is having flashbacks of Daniel's life, his feelings and everything that is Daniel in the weeks since receiving his heart, and he is not sure what is happening. What we think is happening is that he is seeing things that he should not be seeing, and that it's going to cause him some trouble down the line. We also know that Nicole seems to love that Brady is a little bit like Daniel now, and we think that she might go out of her way to see if she can fall for Brady and have a bit of Daniel back now that he has been taken from her.
Eve and Claire are still closer than Belle would like them to be, but she has little choice after having a confrontation with Eve on Tuesday than to focus on Deimos and Philip at the moment. She'd given Philip the story that she owes it to her daughter to work on her marriage with Shawn, but that was when Philip admitted what he'd done and that he'd been blackmailed into taking down his father with his uncle. Even as she works on her marriage and on her relationship with her daughter, she is still thinking Philip and worrying for him. She wants him safe, and she tries to find a way to make sure that he stays safe. Will her concern for him and her inability to share with her husband the information that he shared with her put her marriage back at risk?
Will her daughter feel that her mother is choosing another man over her father even after promising her that she would give Shawn another chance? This is a situation that could go all wrong since Belle is Philip's attorney and she is looking for a way to help him. Will she find it, or will Philip have to work with Deimos so that he can take down his father and no go to prison after what happened with the police chief's daughter?
Photo Credit — YouTube