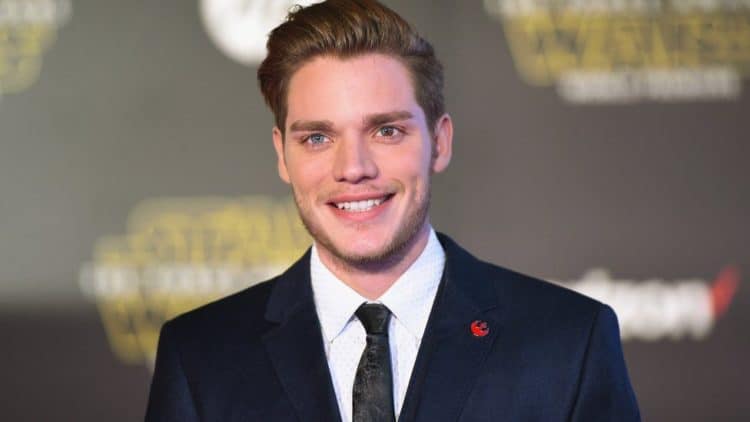 Dominic Sherwood is an English actor who has done a fair amount of modeling work as well. Currently, people will recognize him because of his role as Jace Herondale on Shadowhunters, which can be found on Netflix. However, there are people who might recognize him because of either Vampire Academy or one of the other projects that he has been involved in since his acting career started up in 2010. Here are 10 things that you may or may not have known about Dominic Sherwood:
1. Dominic Comes From Latin
Dominic has a number of counterparts in a number of countries. This is because it comes from the Latin Dominicus, which translates to something along the lines of either "Lordly" or "Belonging to the Lord." Perhaps unsurprisingly, Dominus would be the Latin for "Lord" or "Master," while Domina was its feminine form.
2. Sherwood Comes From Old English
Sherwood is a name that should be familiar to most people in the English-speaking world. After all, Robin Hood is one of the most well-known characters in English culture, which in turn, means that he pops up in a wide range of contexts. Perhaps unsurprisingly, Sherwood was the name of people who had come from said location, which has a name that is translated to mean either "bright forest" or "cultivated forest."
3. Born in Kent
Sherwood was born in a town called Tunbridge Wells, which can be found in the county of Kent. For those who are unfamiliar with the county, it can be found at the southeast of England, meaning that it has Greater London to its northwest while it faces the French Pas-de-Calais over the English Channel. Nowadays, Kent is a prosperous place, but it is interesting to note that it has a reputation for its beauty as well.
4. Spent Some Time Working in Kenya
For a time, Sherwood went to work in the country of Kenya before heading back home to London. There is a complicated relationship between the United Kingdom and Kenya, seeing as how the British once controlled Kenya as one of its numerous colonies. In fact, the current Queen Elizabeth was actually visiting Kenya with her husband when she learned of the death of her father, meaning that she became the British monarch while in the country because of the automatic transferal of power used by the British monarchy.
5. Has Some Interest in Music
It is interesting to note that Sherwood has shown some interest in music as well. For proof, look no further than the fact that he used to be in a band that he started up with some friends, which is called Tamarin Sky. The band seems to be defunct, but interested individuals shouldn't find it too difficult to find a place where they can hear what its music was like.
6. Has Heterochromia
One of Sherwood's most noticeable characteristics is his heterochromia. Said condition can refer to differences in coloration in other places, but in most cases, it refers to the iris, which is indeed the case here. One of Sherwood's eyes is blue, while the other is half blue and half brown, meaning that he has what is called sectoral heterochromia as opposed to complete heterochromia.
7. Wants to Play Dick Grayson
Nowadays, there are a lot of people interested in playing various comic book characters because superhero movies have become very popular. In Sherwood's case, he has expressed an interest in playing Dick Grayson, who would be the first of the Robins. With that said, some people might be more familiar with said character as Nightwing, which is a useful way to distinguish him from the other Robins that have existed in Batman material.
8. Debuted in The Cut
Sherwood's on-screen debut came in a BBC teen drama called The Cut. In it, he played a recurring character named Jack Simmons, with the result that he went on to appear in 11 episodes of the series.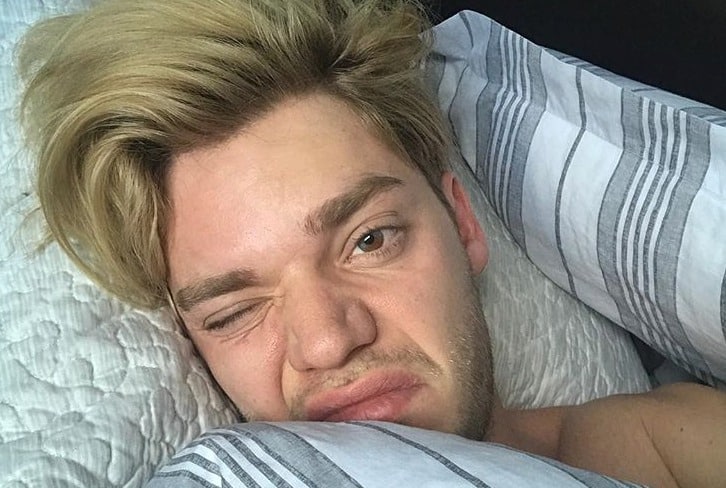 9. Guest Starred on Modern Family
In 2016, Sherwood guest-starred on an episode of Modern Family called "Crazy Train." At the time, he was dating Sarah Hyland, having met her while they were on the set of Vampire Academy in 2015. Hyland, of course, is the actress who plays Haley on Modern Family.
10. Is On Shadowhunters
Sherwood seems to show up on a lot of supernatural drama franchises. One excellent example can be seen in his main cast member status on Shadowhunters, which is based on a book series called The Mortal Instruments. Curiously, Shadowhunters is actually the second adaptation based on said series, seeing as how the first attempt failed to catch lightning in a bottle in 2013.