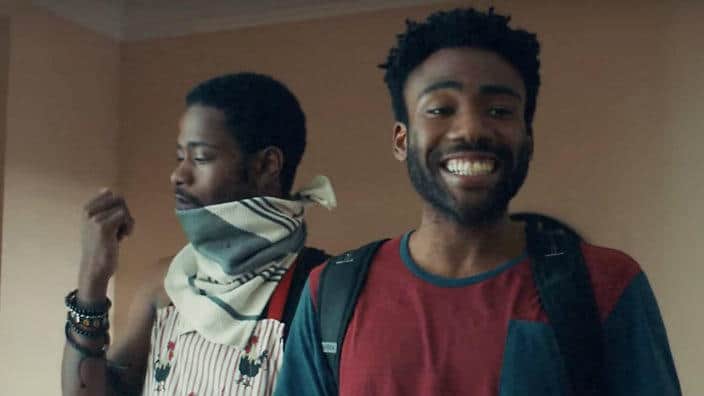 It's a good day if you're name is Donald Glover. The popular man of many skills has just signed an eight-figure deal with Amazon that will see him sitting pretty for the next several years when it comes to his career and his ability to turn out one bit of great entertainment after another for those that are enamored of the star and are fully ready to see whatever else he churns out. As for those that have been waiting for the popular show Atlanta to come back they won't be disappointed since the plan is still to bring season 3 out and possibly a season 4 that will keep people satisfied since Glover has indicated that he has no plan to neglect the series as it continues to move forward. Chances are though he's going to be a busy individual in the days to come, even busier than before, and it's very likely that some projects might be longer in coming than people might want to hear about. Those that understand at least a little bit about how show business works should be able to guess that Glover will need to either split his attention between projects or will have to focus on one thing at a time in order to give it the best presentation possible.
Glover's first project, the new version of Mr. & Mrs. Smith, is already being talked about by a lot of people and being given a big thumbs up from some and a less than hopeful sidelong look from others. Is it because he and Phoebe Waller-Bridge aren't good at what they do? Nope, not even close. It has more to do with the idea that the movie with Brad Pitt and Angelina Jolie kind established the story as something that was a spy movie that fed into the expectations that had been built up over the years by so many other spy movies in the style of James Bond and a few others. Simply thinking about Phoebe and Donald brings to mind the idea of Spy starring Melissa McCarthy from 2015, which was kind of a goofy spy movie that had serious undertones but was still more or less a truly comical movie all the same. That's the impression that these two give when it comes to imagining them as spies, and perhaps that's what we'll see, but it could be that the show will be something a little more serious with enough humor thrown in to be comfortable and kind of hilarious. It's hard to say until we get to see it, but right now it feels fairly accurate.
One thing that Glover has been good at since he really started up in the business is defying expectations since he's come out and been the kind of actor that makes a person believe in the roles he's selling so it's fair to state that the Mr. & Mrs. Smith show could actually be something that's more than a little entertaining. But as far as what else he's going to be taking on in terms of projects it's hard to say since at this moment the big deal is that he's definitely hit another milestone in his career and is bound to ride it out to wherever it will take him, which will hopefully be legendary status one day but could continue to be in an upward direction as he continues to amaze people and deliver in a manner that's nothing short of impressive. Thinking back on the roles he's taken to this date it's easy to think that some people might not care for him, some might love him, and some might be rather indifferent since sometimes it's easier to acknowledge someone when they do something great and not worry too much about what they're doing when it's not quite as noticeable. But Glover has become someone that's very easy to notice and to think of since he's proven himself over and over again in recent years and he's shown that he has the type of skill that could sustain his career for many years to come. It might sound a little hokey but it's the truth since Glover is one of those rare talents that a person can likely see lasting for many a year unless something happens to turn him off to the business.
At this time it's understood that he's staying busy with his current projects and promoting the upcoming Mr. & Mrs. Smith show. Considering the size of this deal it's easy to assume that he's going to be a very busy man in the years to come, and people will be on pins and needles trying to anticipate what will come next. Whatever it might be one can guess that Glover will be looking to entertain his fans in as impressive a fashion as possible.