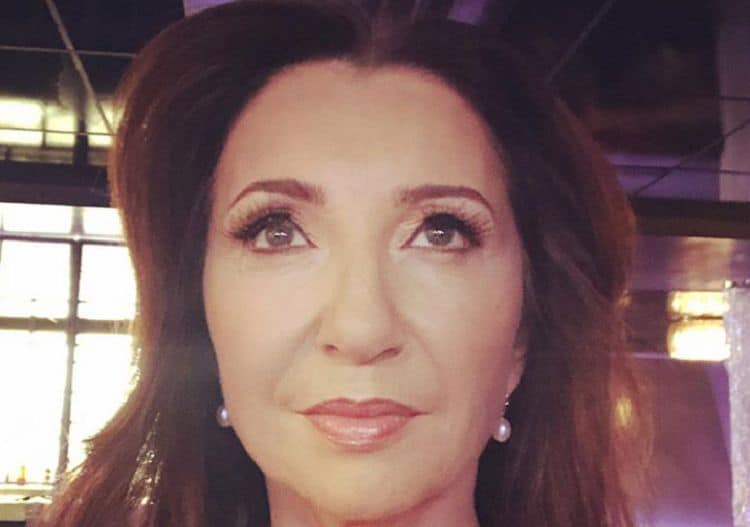 Donna Murphy's diverse career has taken her from Broadway to Hollywood, earning her numerous accolades, awards, and honors in the process. In 2019, she joined the sixth and final season of Power as Lorette Walsh, Councilman Rashad Tate's toughest opponent in the gubernatorial race. Casting Murphy in the role was an easy decision for showrunner Courtney A. Kemp, who's since said: "It was a dream to work with Donna Murphy, who I've admired for years on stage and screen." Find out more about the actress with these ten little facts.
1. She's been performing since the age of five
Murphy started dreaming of a life on stage at the age of just 5. "I wrote shows," she recalled to Broadway Stars, "and put them on for my neighbors". Her solo productions ignited her passion, and she spent the rest of her childhood honing her craft in amateur school productions and local theatre. By the time she graduated high school, she was convinced enough of her ambitions to enroll in a drama program at New York University.
2. She started her career on Broadway
In 1979, Murphy dropped out of a drama program at New York University when she was offered the chance to understudy for three backup singers in the Broadway musical, They're Playing Our Song. Many more Broadway appearances followed, with some of her most notable performances coming in The Mystery of Edwin Drood, Little Shop of Horrors. Passion, Twelve Dreams, The King and I, Wonderful Town, Encores!, The People in the Picture, and, most recently, Hello, Dolly!
3. She's a multi-award winner
With several hugely successful decades in the industry behind her, Murphy's award cabinet is positively groaning under the weight of her many, many award trophies. Her role of victories started in 1992, when she was nominated in the category of Outstanding Actress in a Musical at both the Drama Desk Awards and Outer Critics Circle Awards. Since then, she's racked up over a dozen more nominations, winning two Tony's (the first for her performance as Fosca in Passion (1994–95) and the 2nd for her portrayal of Anna Leonowens in The King and I (1996–97)) several Outer Critics Circle and Drama Desk Awards, and a Daytime Emmy Award in the process.
4. She made her TV debut in 1987
After building a successful career on stage, Murphy made the transition to TV in 1987. Her first role (that of June the Vocalist in "Tales from the Hollywood Hills: A Table at Ciro's") may have been minor, but greater things soon followed. Since her somewhat inauspicious debut, she's become a regular fixture on our screens in the likes of Law & Order, Liberty! The American Revolution, What About Joan?, Hack, Resurrection, Mercy Street, Doubt, The Blacklist, The Bravest Knight, and Power.
5. Her big-screen debut was in an erotic thriller
By 1995, Murphy had a successful stage and TV career under her belt. Clearly not one to rest on her laurels, she decided in the mid-1990s to expand her list of credits to include film work. A role in the 1995 erotic thriller, Jade, marked her first appearance on the big screen. Despite being deemed "a critical and financial disaster" by the film's own director, William Friedkin, Jade proved the stepping stone to greater success. Since those early days, Murphy has made a name for herself in features such as Star Trek: Insurrection (1998), The Astronaut's Wife (1999), Center Stage (2002), Spider-Man 2 (2004), World Trade Center (2006), Tangled (2010), The Bourne Legacy (2012), and No Pay, Nudity (2016).
6. She was married to Shawn Elliott
In 1990, Murphy married Shawn Elliot, an actor and singer best known for his performances in Beat Street (1984), Arbitrage (2012), and Broken City (2013), and his records "Shame and Scandal in the Family", "Josephine" and "Child is Father to the Man". Despite the significant age gap between the couple (Elliott was 22 years Murphy's senior), the couple remained happily married until Elliott's death in 2016. As well as being the step-parent to Elliot's two daughters from a previous marriage, Murphy is also mother to their adopted daughter, Darmia Hope.
7. She loves playing the villain
In 2012, Murphy won the opportunity to play the villainous Mother Gothel in the Disney hit, Tangled. It was a part she relished, as she explained to Cinema Blend. "As an actor, it's juicy to play a villain because they're individuals with a very intense need or goal that they will stop at nothing to attain or protect," she shared. "They're not bound by ethics or moral codes or concern for what someone thinks or how it might hurt someone else. It's all about them. That gives you great freedom, as a performer and as an actor, exploring how you might go about playing this person. It's cliché but there's a reason why actors do really love the opportunity to play a good villain."
8. She's all about integrity
We all want to be remembered for good things (or at the very least, for something). In Murphy's case, there's a few thing's she'd like us to think of when we hear the name "Donna Murphy". "Integrity," she shared with Playbill. "… and that I'm always trying to bring a sense of humanity to the people that I portray."
9. Her Net Worth
Wondering what the net result of over 4 decades on stage, film, and TV is? We can't say for everyone, but in the case of Murphy, the result is an incredibly full bank account. According to the latest reports from Information Cradle, the star is worth a very respectable $3 million dollars.
10. She loves to feel transformed
As anyone who's seen her perform will know, Murphy embodies her characters to the extent she almost seems unrecognizable. It's one of the things she loves most about performing, as she revealed to American Theatre. "I love the transformation. I love the opportunity to look in the mirror and feel that it's somebody else's eyes that are looking back at me," she shared.