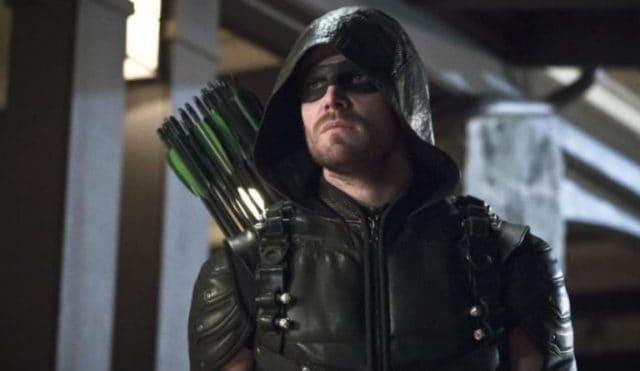 Arrow fans should be somewhat mollified by the announcement that the season 6 finale is not a SERIES finale, but so far people are kind of worried all the same. They want to know that their favorite green-clad archer will be making it back for another season as has been guaranteed. So far it seems like the showrunners are adamant that they've been gathering ideas for season seven since season six began, but they have yet to show all that much, if anything. Fans are often notorious for wanting as many assurances as possible when it comes to their favorite shows, and simply telling them to relax isn't the best way to go every time.
One thing fans need to take into account is that Arrow pretty much started off the CW's run into superhero territory, so it's more feasible that this show is going to be given priority more often than not since it's the flagship that the other shows essentially sprang from. It's kind of amusing really since in the comics Green Arrow is a regular guy that's in top shape and has the kind of conditioning that makes him seem superhuman, but in reality he's got no powers at all. He's an expert marksman and can hit just about anything he aims at, but once stripped of his bow and his arrows there's not much more to him when comparing the guy to other superheroes that have a much wider a power set. But the mystique, the attitude, and the overall look have made him into something that has gone beyond the comics. If any fan remembers the comics they might recall that Green Arrow wasn't exactly the guy that would get the call when it came time to save people.
Oliver Queen was for the most part kind of arrogant and a bit of a jerk at times, but he was so good at what he did that a lot of it got overlooked. Even in the Justice League he wasn't even close to being the most powerful, but he was one of the most overall skilled members there when it came to what he could do. In the CW however he's been the man now for the past six seasons and despite winding down a bit he's still looking at another season coming up. There's no need to hit the panic button just yet since people want to see more of Arrow and they want to know that they're not going to be cheated by a fake out at the end. Doing such a thing would be dark mark on the network's record no doubt and it would likely drive a lot of people away, which isn't good for the ratings.
Arrow will be back, and he'll be doing what he does best while looking good every step of the way. In fact it's kind of safe to say that because of the CW some people still tend to believe that DC heroes can still be given a decent representation onscreen. It's certainly not because of Zack Snyder's contributions.