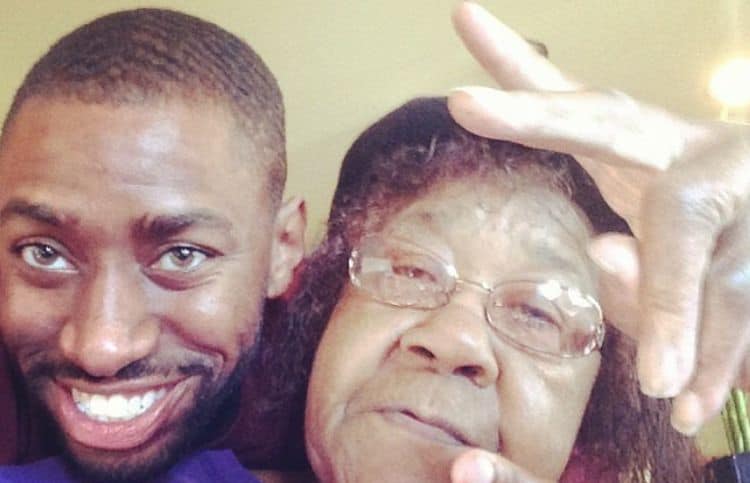 Any time a person gets linked to a celebrity, their name always finds its way to the headlines. Dr. Gerald Onuoha is experiencing that now after several sources have reported that he is in a relationship with singer Kacey Musgraves. Dr. Onuoha is the first person that Kacey has been seen in public with since her split from Ruston Kelly which means that people are even more interested in knowing all about her potential new love interest. Neither Gerald nor Kacey have publically confirmed or denied their relationship, but so far the pictures that have been released really make them look like an item. Here are 10 things you didn't know about Dr. Gerald Onuoha.
1. He Has Nigerian Roots
Gerald is originally from Huntsville, Alabama although his family's roots are in Nigeria. He is very proud of both of the cultures that have combined to make him become the man he is today. Gerald currently lives in Nashville, and it appears he's lived there for the last five or so years.
2. He Has A Large Social Media Following
Despite not having any connection to the entertainment industry other than his possible relationship with Kacey Musgraves, Gerald has still managed to build a pretty impressive social media following. He currently has more than 18,000 followers on Instagram. If his relationship with Kacey is officially confirmed that number will probably grow.
3. He Studied Astronomy
Medicine isn't the only thing Gerald studied. According to his LinkedIn profile, he has a bachelor's degree in astronomy from Tennessee State University.  He earned his medical degree from Meharry College and he also has a master of science from Dartmouth University.
4. He Is A Kappa
Greek letter organizations have played a very important role in the Black American community for over a decade and Gerald is proud to be a part of it. He is a member of Kappa Alpha Psi Fraternity, Inc. The fraternity was founded in 1911 at Indiana University Bloomington.
5. Family Is Important To Him
As far as we can tell, Gerald doesn't have any children, but family is still one of the highest priorities in his life. Gerald loves getting the chance to spend time with his family and he appears to have very close relationships with his loved ones. In fact, no matter how busy his schedule gets, he always finds time for his family. In an Instagram post, he said, "Family Is Always First! Don't Let Nobody Tell You Otherwise!"
6. He Is An Award Winner
Gerald isn't just a doctor, he's a very good one and his hard work hasn't gone unnoticed. Gerald has won several awards so far in his medical career including a NASA Achievement Award, the Chi Boule Community Service Award, and a Nashville Black Chambers Rising Star Award.
7. It's Unclear How He And Kacey Met
Even though there are lots of rumors swirling around about Gerald and Kacey potentially being a 'thing' there doesn't seem to be any information on how the couple met. What we do know, however, is that they both live in Nashville so there has probably been plenty of opportunities for their paths to cross.
8. He Isn't Afraid To Speak His Mind
Standing up for the things you believe in is usually easier said than done, but Gerald has never been the type to hold back about the things that are important to him. Gerald has used his social media presence to show his support for the Black Lives Matter Movement and the fight to end police brutality.
9. He May Have Hinted To His Relationship With Kacey In A Tweet
In February 2021, Gerald tweeted, "Date In Private. Love In Private. Be Happy In Private." This may have hinted to the fact that he and Kacey were dating although the couple was clearly trying to keep their relationship on the low. More than likely, this also means that it may take a while for the couple to actually confirm their relationship to the public. While it can be hard for people in the public eye to keep their relationships private, sometimes it's worth it to keep the world out of their business.
10. He Loves Giving Back To The Community
Gerald is passionate about helping others and he has made it a point to use his platform to do just that. According to Meharry-Vanderbilt, Gerald is "the founder and CEO of the Project Dream Community Initiative, a student-led organization that motivates disadvantaged students to pursue careers in health care, and the Paragon Social Club, an organization that brings professionals together with the goal of community development. "