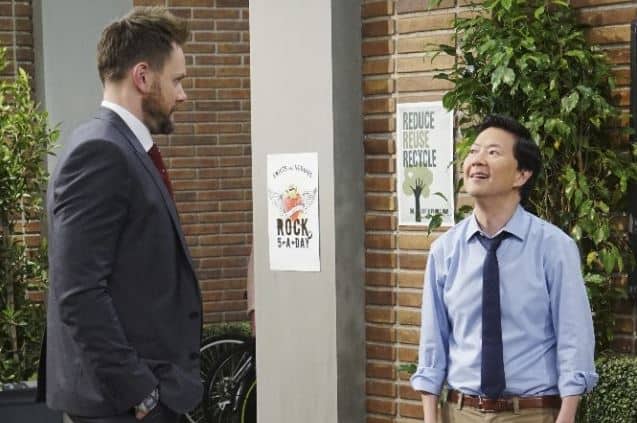 If you're a Community fan who has been deeply missing the NBC/Yahoo comedy, you may want to tune in to Dr. Ken tonight. In this week's installment of the ABC sitcom, there will be a mini Community cast reunion of sorts, as Joel McHale and Danny Pudi join their former co-star Ken Jeong.
So what can Dr. Ken fans look forward from tonight's episode, titled "Dave's Valentine"? Both McHale and Pudi will have major roles in the two romantic storylines of the installment. McHale plays the father of Dave's crush, who also happens to be the malpractice lawyer that Ken has had issues with in the past. Meanwhile, Pudi guest stars as Topher, whose rejection causes Julie to change her Valentine's Day party into a Presidents' Day party.
Check out ABC's official description of "Dave's Valentine" below:
After Ken helps Dave in asking a girl he likes to go with him to the Valentine's Day dance, the plan quickly goes awry when Ken finds out that her dad (Joel McHale guest stars) is the well-known and rich malpractice lawyer whom he's had issues with in the past. Can these two "adults" put aside their dislike of each other for the good of their kids? Meanwhile, Julie changes her Valentine's Day party into a Presidents' Day party to cover up her rejection from Topher (Danny Pudi guest stars). So when Topher suddenly shows up, Damona and Clark provide their support.
Dr. Ken airs Fridays at 8:30 p.m. on ABC. Check out photos from tonight's episode below: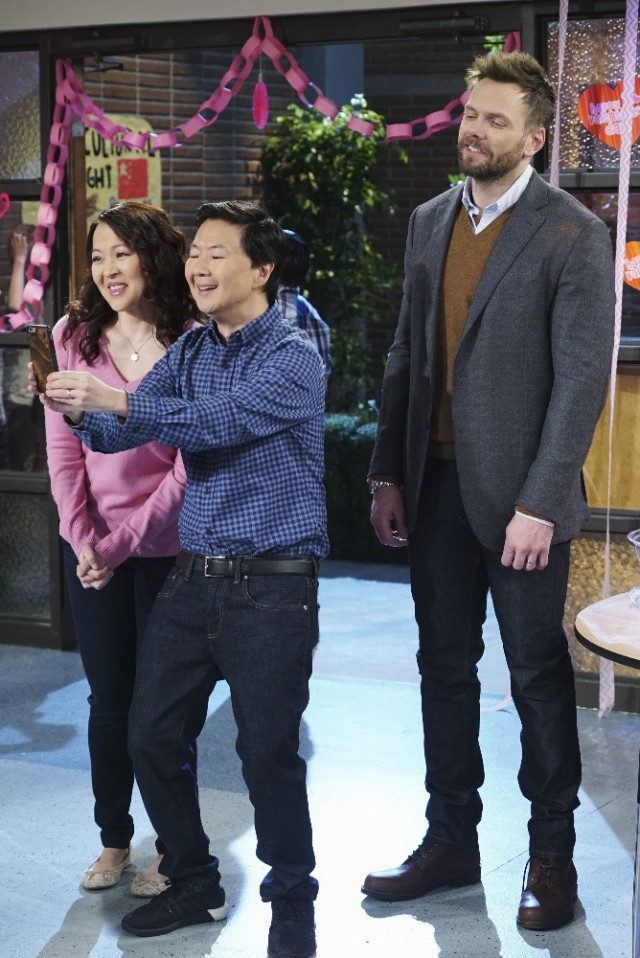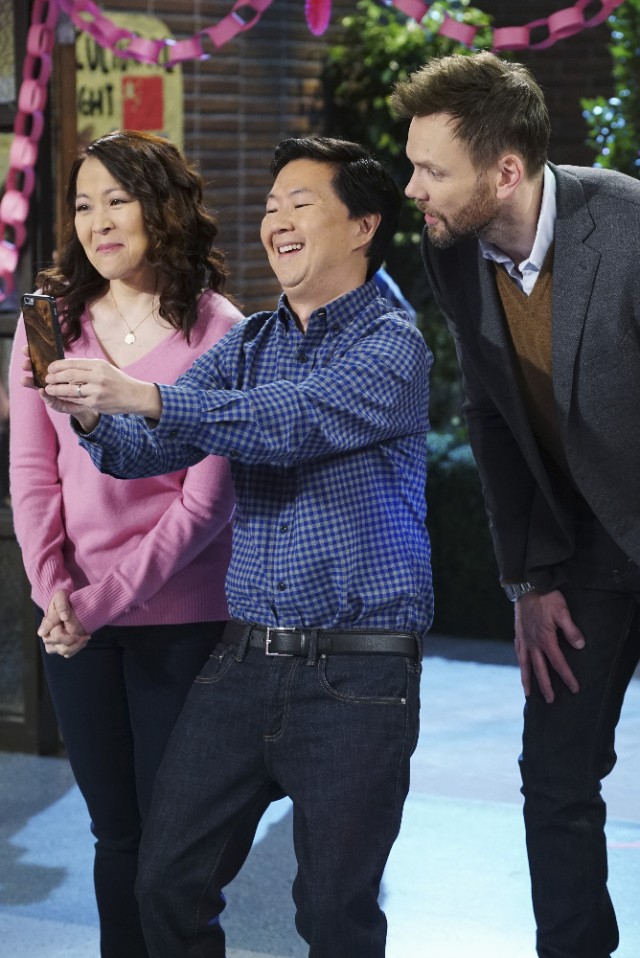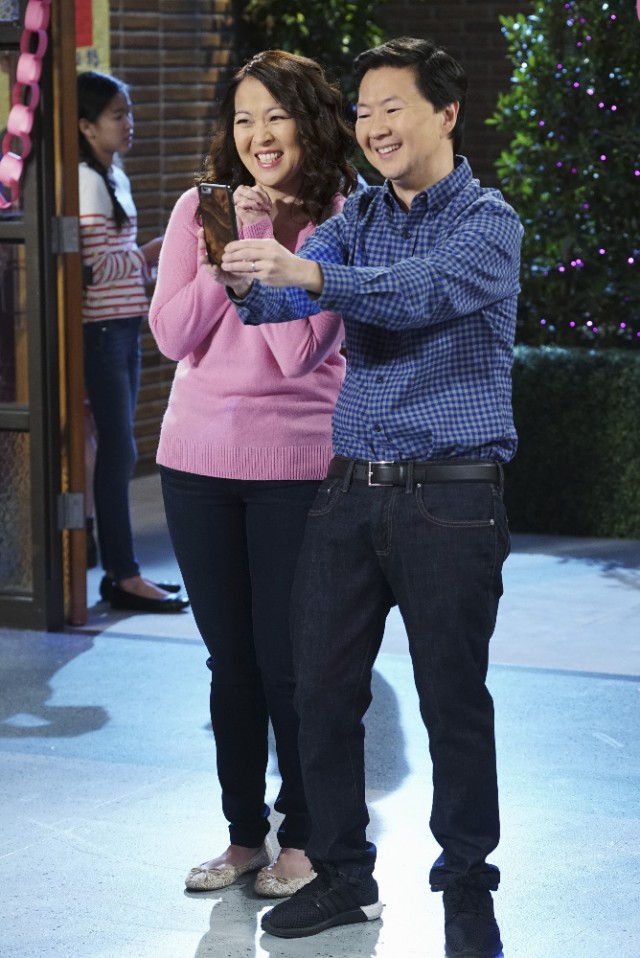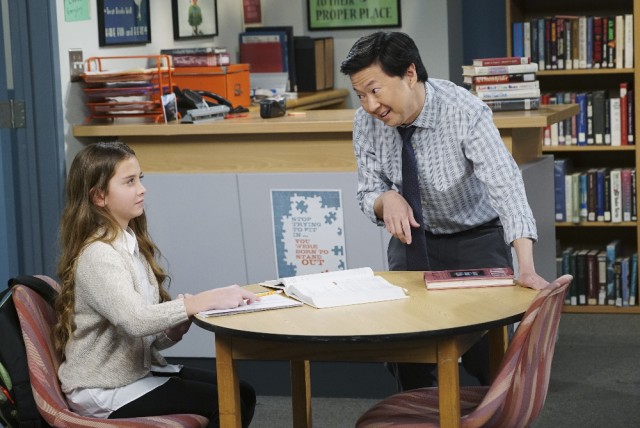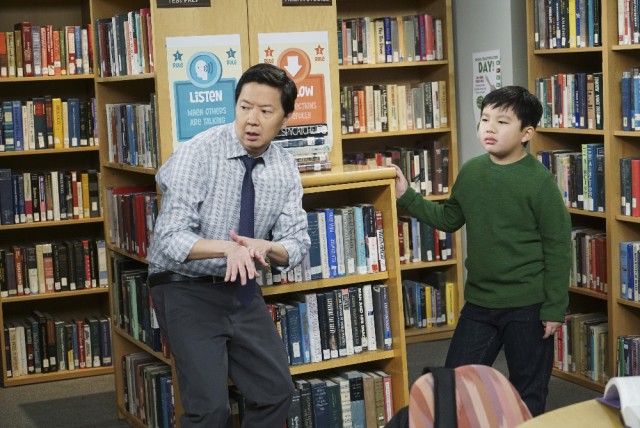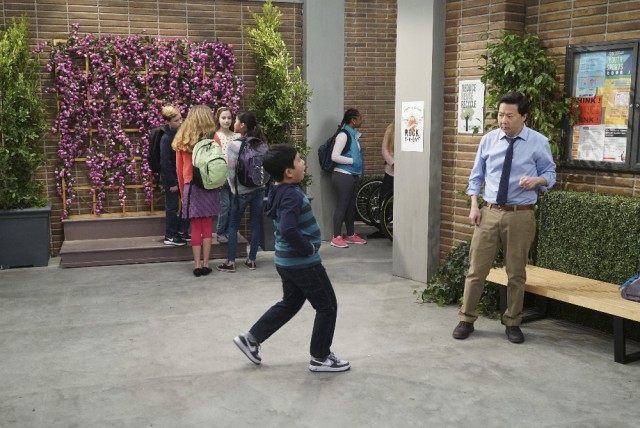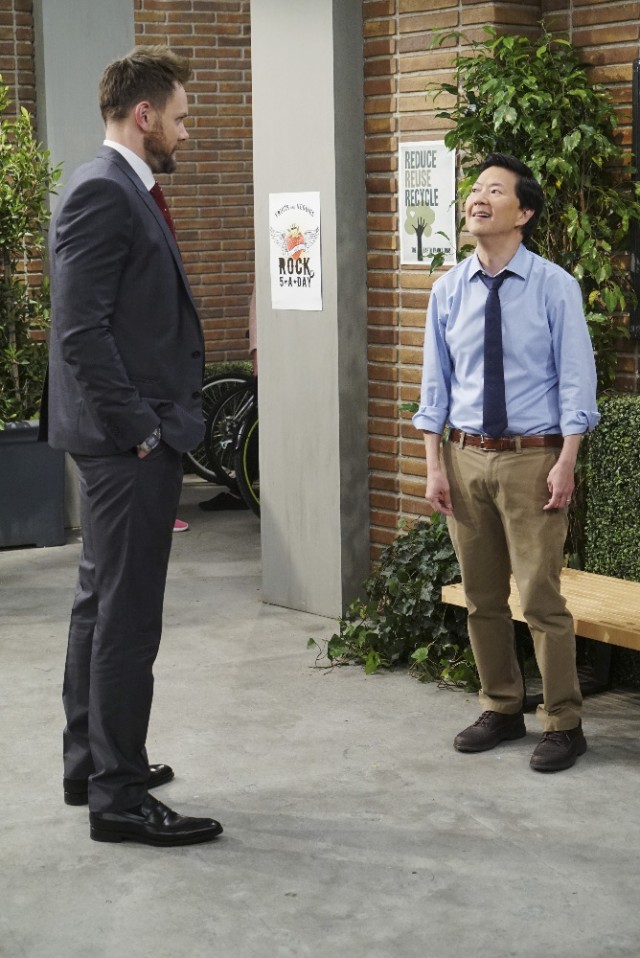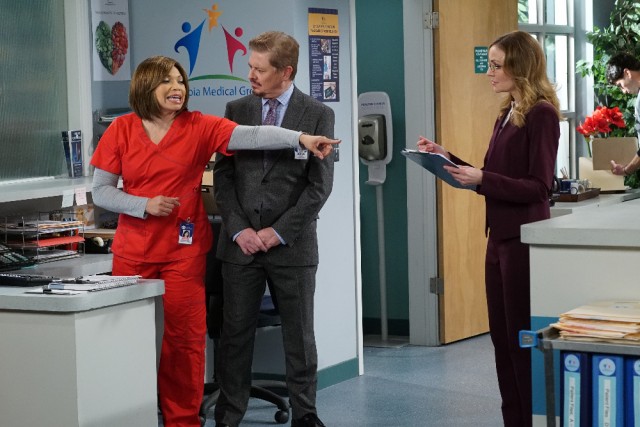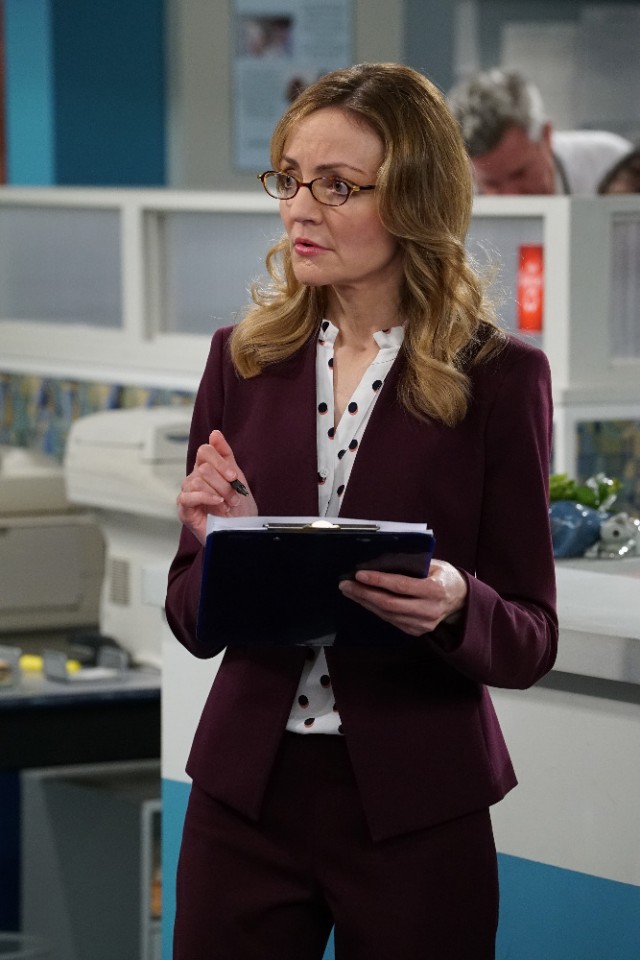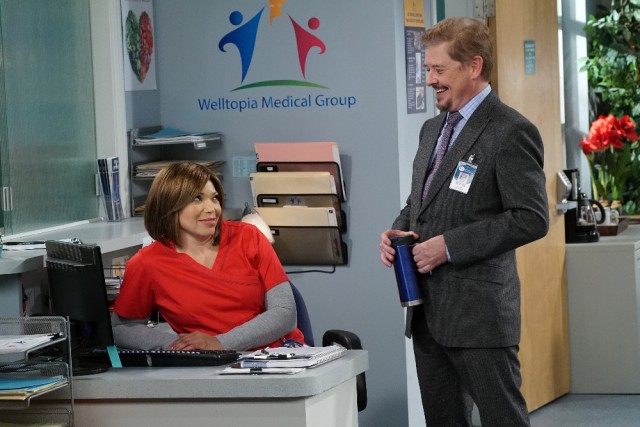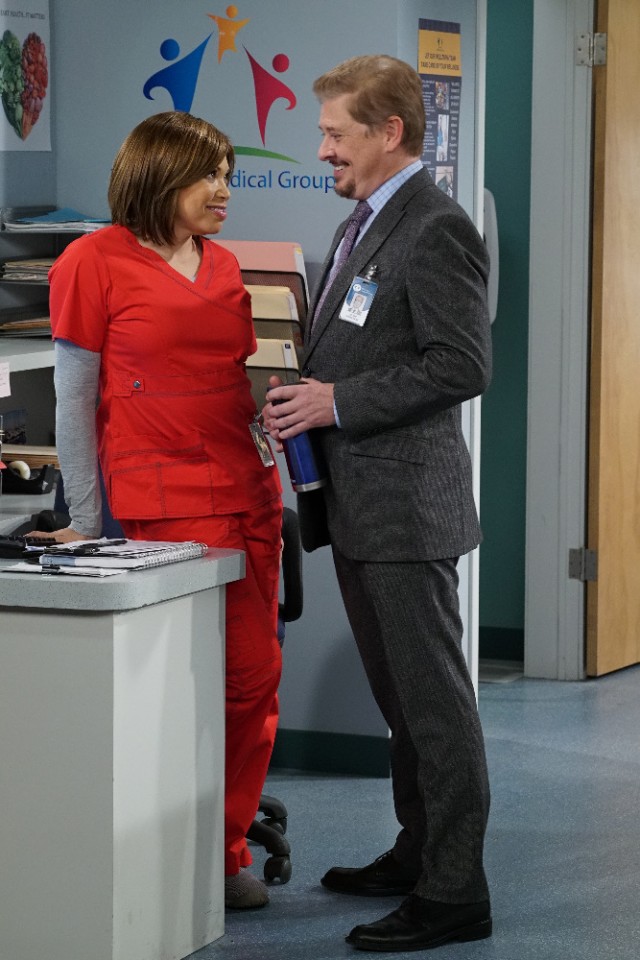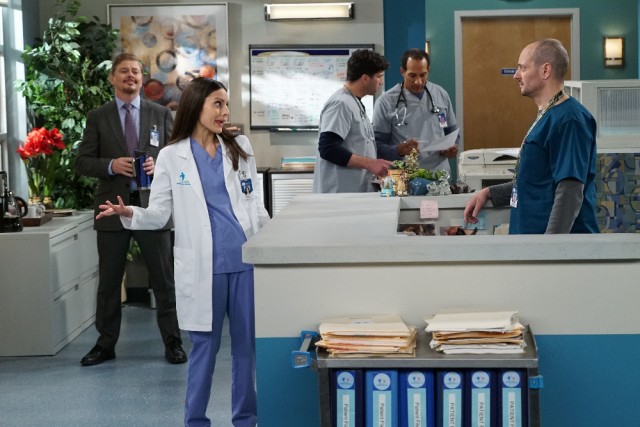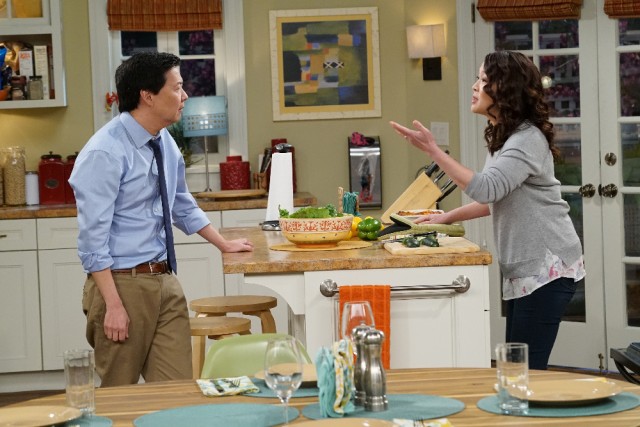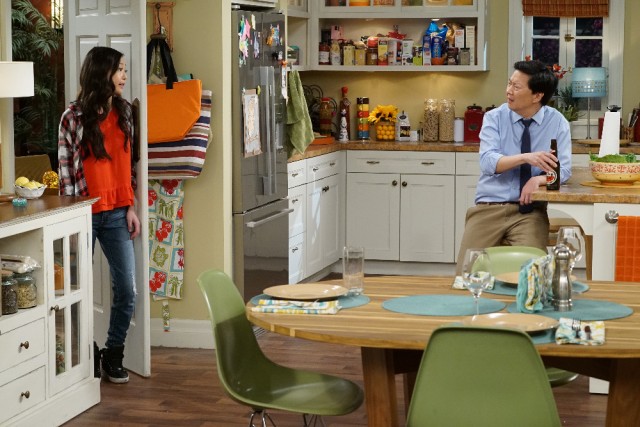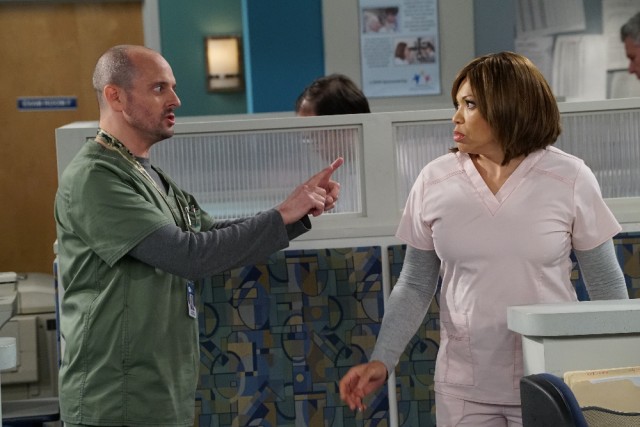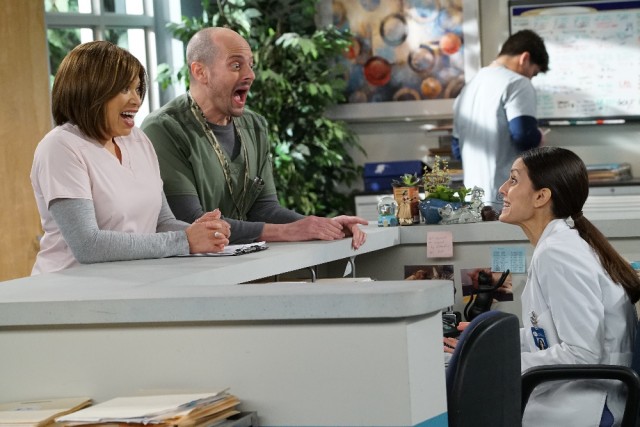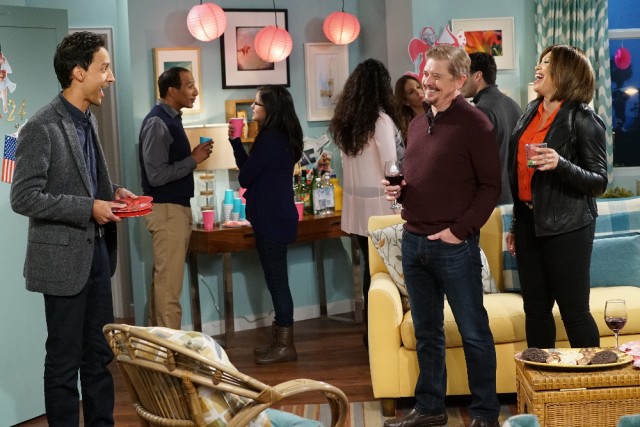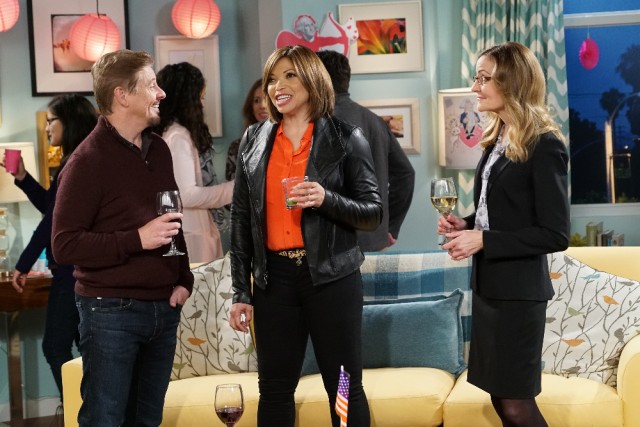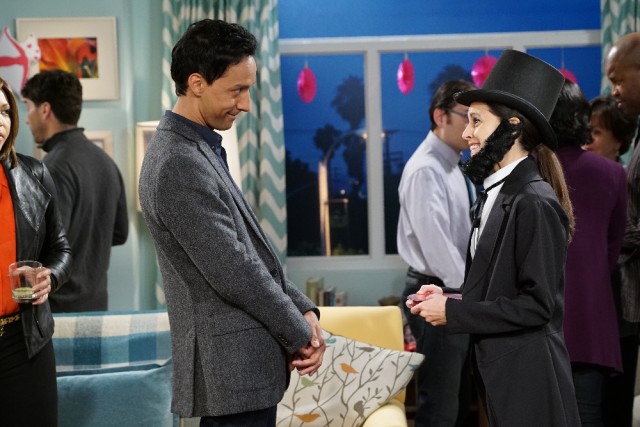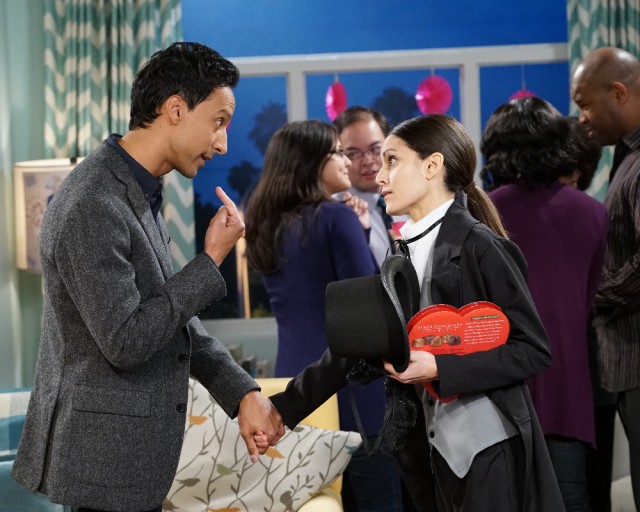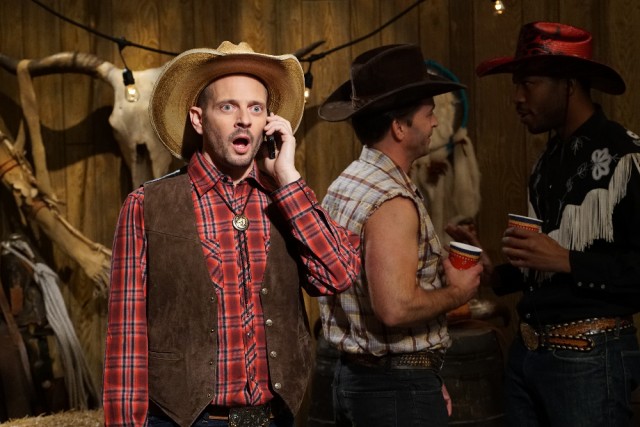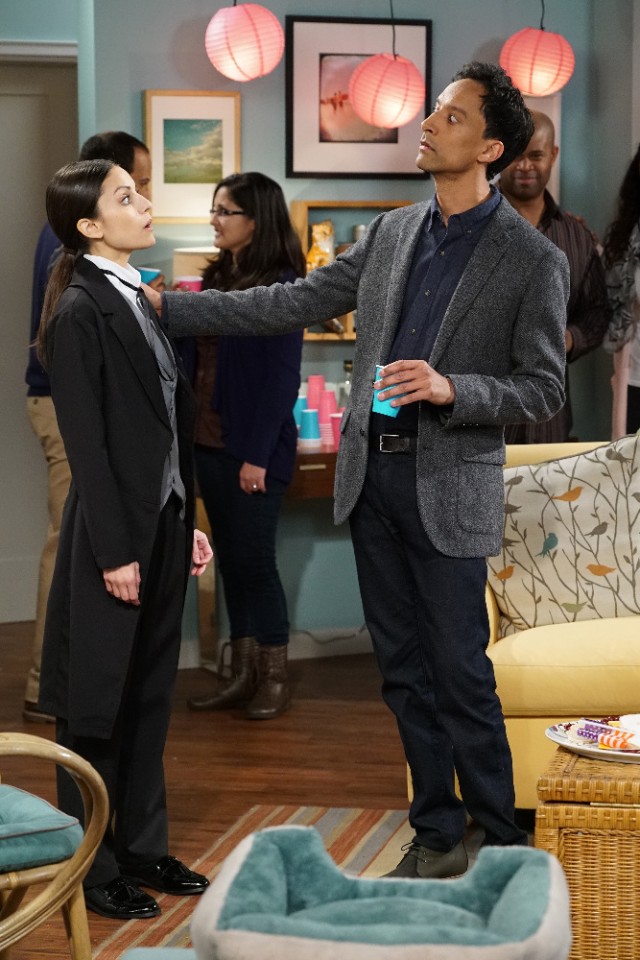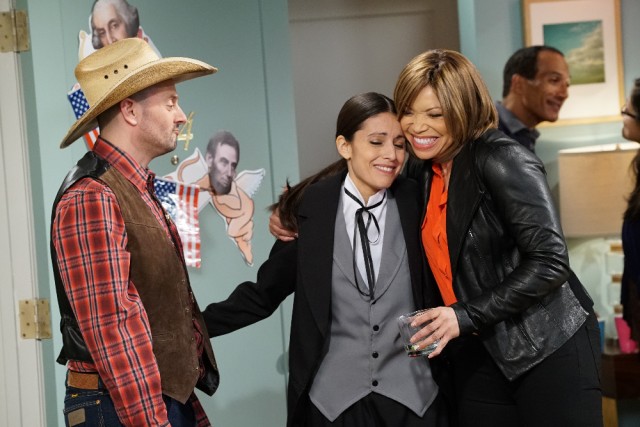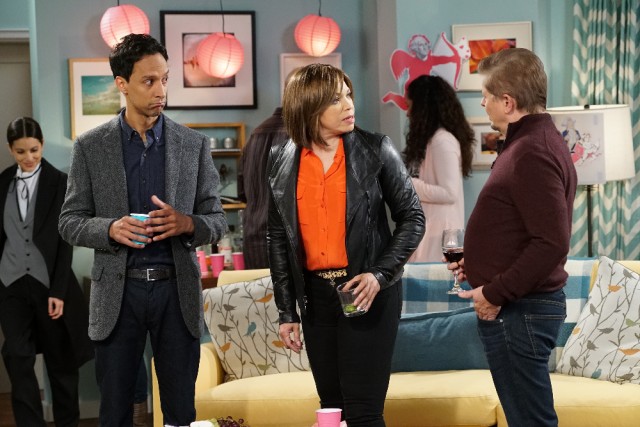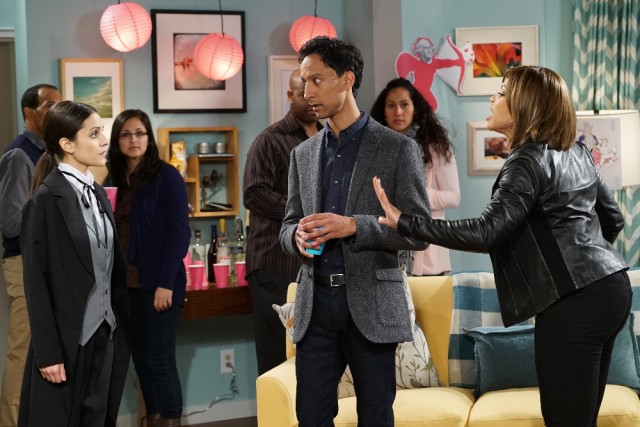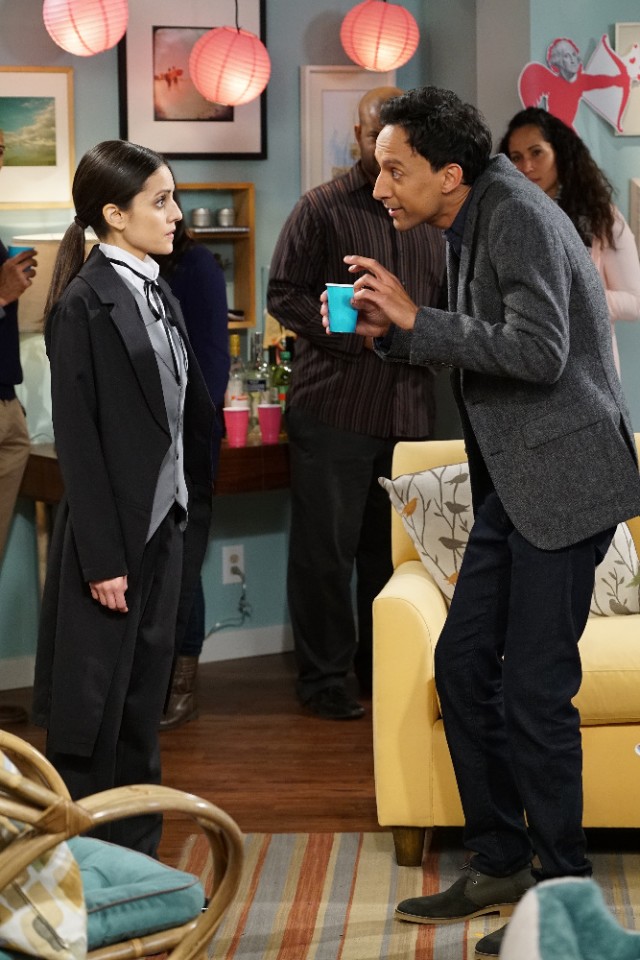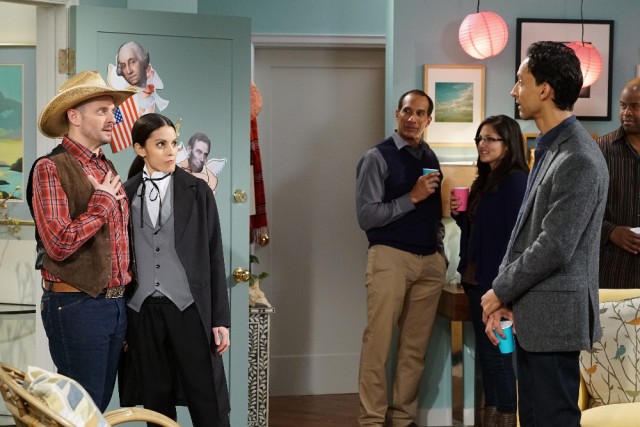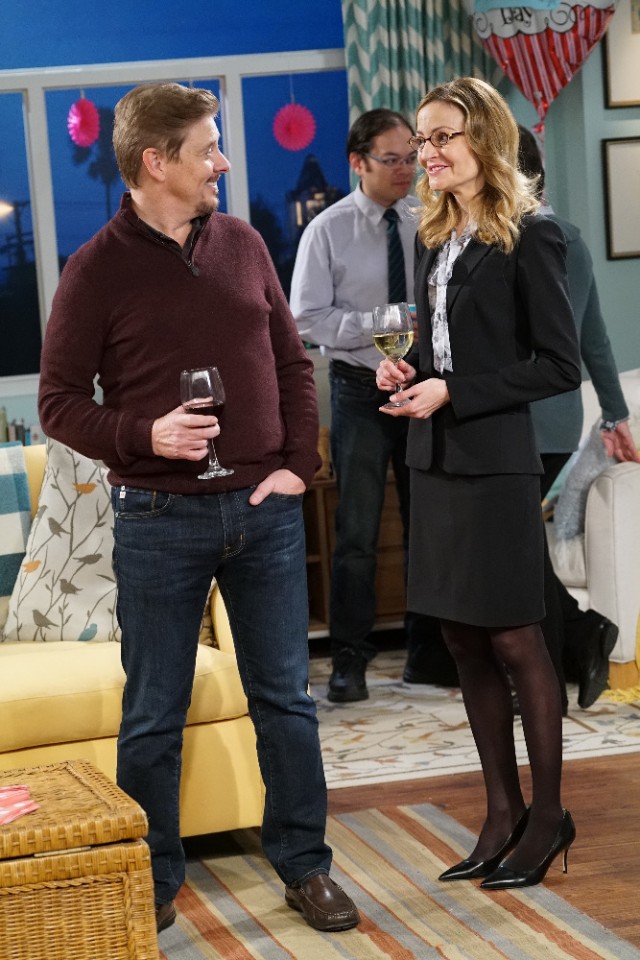 [Photo credit: Ron Tom/ABC]