I'm a big fan and follower of the Emmy voting process and so between now and when the awards actually happen, chances are I'll be writing a lot about them. The Emmy nominations will be released in early July. Until then, we're free to speculate as much as we'd like. So for the next week, I'll be posting my Dream Emmy Ballot. These are not official picks of what I think the Emmy voters will do, but more of what I wish they would do.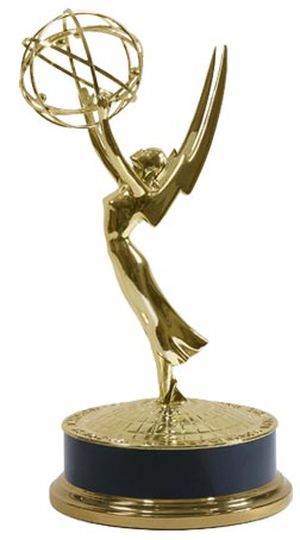 Three things before we get going: First, I'm only choosing performers or writers that are actually on the ballots, so these choices are all real possibilities. Second, unlike in the writing categories where I decided to give each series an opportunity at only one slot, so these categories won't be dominated by one writer or team, acting categories have the chance to be filled with multiple performers from one series. I wanted to stick to the one-per-program rule, but just couldn't in some categories, so with this being my dream ballot, I might as well ignore many 'rules.'Third, I don't watch everything, so if there's someone or something missing here that a lot of other folks are talking about, it's probably because I don't watch that series.
Let's get the performance categories started with Supporting Actress and Supporting Actor in a Comedy Series.
These two categories are as stacked as possible where any combination of 12-15 actors could create a group of six nominees. I did my best and tried to spread the love around.
Alison Brie, Community
After her overly dramatic work on Mad Men it was a little staggering to see Brie transition to the NBC comedy, but those feelings were quickly thrown to the side when I realized that she was awesome. Annie could have been a clichéd and even annoying character in the hands of a lesser performer, but Brie gave her life, made her the emotional center of the group and somehow made it okay for the internet to root for a sexual relationship between a thirtysomething and a 18- or 19-year old. Oh, and she was often damn funny.
Jane Lynch, Glee
The obvious winner and probably deservedly so. Jane Lynch is the superstar of Glee and even though the writers cannot decide how ridiculous or how human they want her to be on a week-to-week basis, the actress is always there to sell the material nevertheless. And even in the ridiculous moments, Lynch grounds Sue in a pompous, hyper-reality that isn't quite legitimate, but still doesn't go too far – at least in Glee standards.