House, 'Broken'(written by Russel Friend, Garrett Lerner, David Foster & David Shore)
House has actually walked away with a win in this category previously – for 'Three Stories'in 2005, which Shore penned – and as a two-hour event that feels more like a feature film, this seems like another obvious choice. It also shows that despite all the staff's issues throughout season six, this group of folks can really write a damn good story when necessary.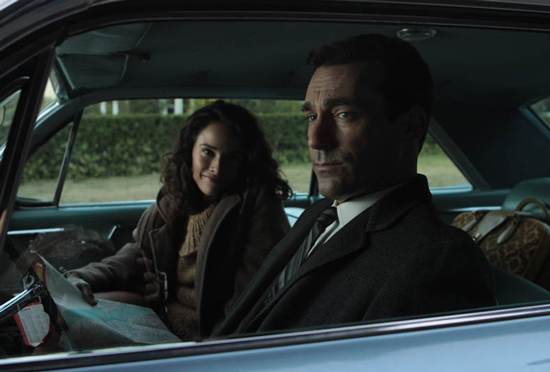 Mad Men, 'The Gypsy and the Hobo'(written by Marti Noxon & Cathryn Humphris and Matthew Weiner)
It will be interesting to see which Mad Men episodes get the nods when the real nominees come out, but I'd imagine that the race will come down between this episode and 'Shut the Door. Have a Seat.'I like this one better from a writing perspective because of the intense conversation between Don and Betty that caps off the episode. There's a lot of plotting involved with 'Shut the Door.,'and the Emmy voters might be entranced by its caper-like quality, but I remember thinking that this was one hell of a written episode of television.
Justified, 'Fire in the Hole'(written by Graham Yost)
This might be an interesting and surprise choice to some and it probably doesn't have a chance to be nominated, if only for the sheer of Breaking Bad and Mad Men episodes to deal with. Moreover, my quick research involving Wikipedia and my own brain tells me that the Emmys don't tend to vote teleplays onto the ballot. However, I think Graham Yost did a wonderful job adapting the Elmore story into a script. He was able to converge the dialogue into the story without it seeming too hokey and the script covers a lot of ground in little over an hour. I love Justified the more I talk about it and this script is probably the furthest from the realm of possibility. But hey, it's MY dream Emmy ballot.
Tomorrow: performance categories begin!
What do you think? Are my picks totally off?