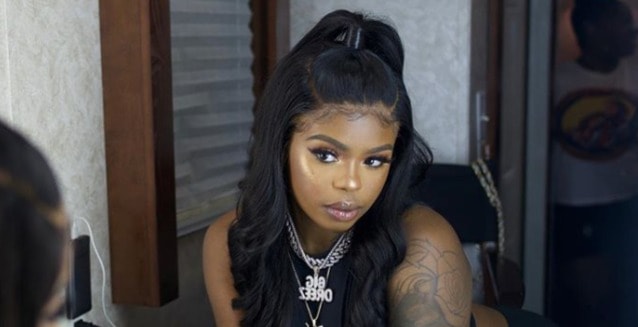 Dreezy has become a popular American singer and songwriter in the rap genre. Her debut album "No Hard Feelings" was released in 2016 and was well-received by the public. It was the culmination of a lot of leg work and some small successes along with way. She's worked hard to make it to the status of superstar, and she has an interesting story that fans enjoy hearing about, so here are 10 things you didn't know about Dreezy, to help you become better acquainted with her career and with the lady behind the music.
1. Dreezy is her stage name
Dreezy was born in Chicago, Illinois on March 28, 1994. As of 2019, she was 25 years old. Her parents named her Seandrea Sledge. Dreezy is the stage name she adopted for her professional career. She grew up on the Southside of Chicago and as a young child she moved several times but the moves were within the Chicago area.
2. She developed a passion for fine arts as a girl
Ms.Sledge had issues at home to deal with when she was growing up. The constant moves, a blended family, a steady stream of new friends and problems going on at home were negatives that were at times harsh realities. She needed an escape from these and found it in the study of fine arts. She turned her focus to poetry writing, scattering and by the age of 10, she started singing. Music provider her with an escape from the stresses in her life.
3. Dreezy's career as a rapped began in 2014
Dreezy became interested in rapping by the time she was 14 years old. Two of the biggest influences in the development of her musical style were rappers Lil Wayne and J. Cole. She favored Lil Wayne as her favorite rapper. Her career as a rap artist began in 2014. She had already developed her songwriting skills, and she became friends with Sasha Go Hard, also a Chicago rapper. She was invited to make a guest appearance on "I Ain't No Hitta" in 2012. The following year she was invited to work on "Ghost" with Lil' Durk which was released in 2013. In 2014 she was given the nickname "The Princess of Chicago Rap" by Noisey through Vice Magazine and Interscope Records signed her to a recording contract that year.
4. She collaborated with other rappers
Dreezy got together with another Chicago rapper named Mikey Dollaz, and released a collaborative mixtape titled "Business N Pleasure." Her first solo mixtape was released in February of 2014, titled "Schizo," under the AOE Music label including a collaboration with Common on the song "No Good."
5. Dreezy has been invited to some interesting venues
Dreezy had a series of released since 2014 which also included a remix of "Chiraq" by Nicki Minaj and Lil Herb which went over very well with fans and some of them liked it better than the version Minaj released. She worked with Common on his "Nobody's Smiling" album and then released her debut EP "Call It What You Want" followed by "From Now On," digitally and through Interscope Records streaming service. In July of 2016, her "No Hard Feelings" album was released. She was invited to perform at Cornell University for the yearly Slope Day celebration in May of 2018 along with Micah Street. Cornell is an Ivy-league college.
6. She's on Instagram
Dreezy has an Instagram account and fans are loving this. She already has a total number of 1.1 million followers on the site. It's a great resource for fans to see some great photos of Dreezy in both her personal life activities and professionally. She's made 112 posts on her account so far. Some of the photos are Dreezy as she looks in her everyday life out having fun and others are glam shots of the beautiful young rapper.
7. You can pre-order her new projects from her Facebook page
Dreezy maintains a great page on Facebook that is packed with information about what she's been up to recently along with posts on what's new in her career. You can learn about the new projects that she's working on and be one of the first to pre-order your copies. She has 149,056 likes on her Facebook page and 150,937 followers as of the last check-in in November of 2019.
8. She's actively touring
You can also check out the tour dates that Dreezy has coming up. Her Facebook page has a link that takes you to more information about the places she's going to be appearing soon. She's still actively touring so you will have a chance to catch one of her performances live when she's in a city near you.
9. Dreezy turns negatives into positives
From the time that she was just a young girl, Dreezy has had a positive mental attitude that has helped her survive through hard times. Instead of turning to more negative behaviors, she immersed herself in more positive pursuits and endeavors even before she reached the age of puberty. She got involved with dance, singing, and writing poetry. She's shown the world that when life is difficult there is always something beautiful to be found, even if you have to create it yourself.
10. Dreezy is a rising star
She is one to keep your eye on. Dreezy has only been active as a professional singer, songwriter, and rapper for five years. In this short amount of time, she has applied her talents to make a successful career, and she is loving every minute of it. Dreezy stands as an inspiration to other young girls who may not be happy with their living circumstances because she shows them a better way of dealing with disappointments. We can learn a lot from her history alone. She's a multi-talented lady who is emerging as a superstar if she continues on her current trajectory.