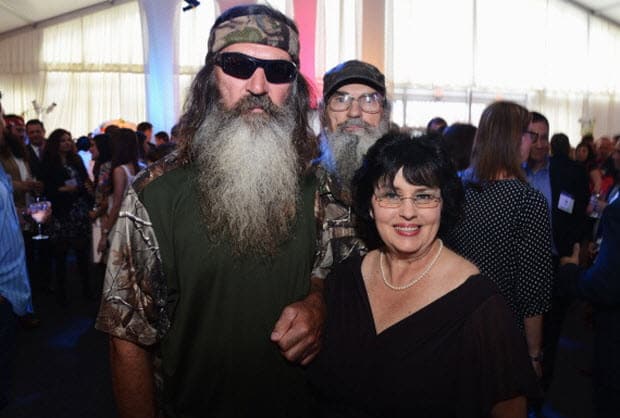 Duck Dynasty's Phil Robertson has been suspended by A&E following inflammatory comments he made that offended a certain segment of the population. But now his suspensions has offended another segment of the population, namely everyone who watches his shows, and A&E is getting lambasted by "free speech advocates" nationwide, including political figures like Louisiana Governor Bobby Jindal and Sarah Palin.
When you look at the issue as a free speech, first amendment problem, the anti-A&E folks don't really have an argument that jives with the constitution. While Robertson has the right to say whatever he wants about whoever he wants, he does not, in fact, have a first amendment right to be on a TV show. If A&E thinks the personal views of one of its stars do not accurately reflect their carefully maintained brand, they have the right to part ways with that person. In your own job, if you took to your personal Twitter account and started spouting terrible things, even if it's your first amendment right to do so, they have a right to fire you for your inflammatory comments. It's common sense, but the fact that this is happening on a TV show is what makes this a big deal.
Given where Robertson is from, no one was terribly surprised by what he said, but many of his fans simply take his assertions as fact, rather than comments that are outright prejudiced against a certain segment of the population. So it's also a perception issue, as fans think he didn't say anything that was particularly bad, and he might have even been "speaking the truth" according to them. But they don't see it from any view other than their own, and don't understand that A&E is perfectly within their rights to suspend him for comments like that. Whether it was worth upsetting their massive Duck Dynasty audience is a debate for another day.
[Photo via Jason Kempin/Getty]