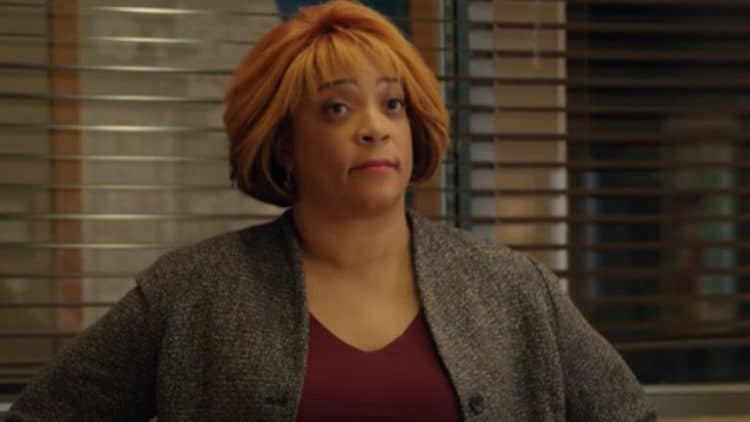 DuShon Monique Brown wasn't your typical actress. Her journey through the world of entertainment was much different than most, but she still managed to shine as bright as any other star. Despite not having the longest list of acting credits, DuShon became well-known for her role as Connie in Chicago Fire. Sadly, DuShon passed away suddenly in 2018. Anyone who has been watching Chicago Fire for years knows that her passing definitely left its void, but the series did a great job paying tribute to her. Although she is no longer here, her legacy lives on through her work and the people who cared about her. Keep reading to learn 10 things you didn't know about DuShon Monique Brown.
1. She Was A Chicago Native
Getting cast in Chicago Fire was a huge opportunity for DuShon for multiple reasons. Not only was it a great way for her to share her talent with a large audience, but it was also a chance for her to be a part of a popular series that proudly represented her home town.
2. She Was Inspired To Act After Seeing The Wiz 
If there's something you really love to do, you can probably remember the exact moment when you fell in love with it. When it comes to acting, DuShon had no trouble recalling that moment. She knew she wanted to be an actress after watching The Wiz when she was around 7-years-old.
3. She Had Theater Experience
DuShon's TV roles were what always got her the most recognition, but many of her fans may not have realized that she also had a successful career in theater. Over the years, she appeared in more than a dozen stage productions at different locations in Chicago.
4. She Was a Mom
Out of all the people who DuShon left behind, her loss has been felt the hardest by her only child, Zoe. There isn't much information out there about Zoe, but she did appear alongside her mother in a Super Bowl commercial in 2007. DuShon was engaged at the time of her passing.
5. She Was A Guidance Counselor
Acting wasn't DuShon's only calling in love. She has a master's degree in school counseling from Governers State University and she spent several years working as a high school guidance counselor. During her years working in the school system, DuShon had a positive influence on countless students' lives.
6. Her Character On Chicago Fire Didn't Initially Have A Name
Connie may not have been a main character in Chicago Fire, but the character still played an important role. Ironically, however, she almost had a much smaller role. While talking to Hidden Remote Dushon said, "I'll tell you when I was first cast for it, my character didn't even have a name. She was a noun. She was Secretary and it was a one-liner. What was exciting was it was auditioning for a Chicago show, but it was also the possibility that she could maybe develop into something."
7. She Wasn't Really Into Social Media
At this point, most of us just kind of expect everyone to be on social media but there are still lots of people who prefer not to spend all of their time on the internet. DuShon was one of them. Although she did have an Instagram account, she wasn't very active and had less than 2,500 followers.
8. She Played The Violin
DuShon was a woman of many talents. In addition to acting, she also had a lifelong love of music. She was a very talented violinist. According to her obituary, DuShon "took violin lessons and qualified for a scholarship for private lessons in the instrument during high school." Additionally, "she was selected to join the Chicago Youth Symphony Orchestra, where she was Concertmistress during her junior and senior years."
9. She Loved Nature
DuShon was always someone who appreciated the simple things in life, and one of those things was simply spending time enjoying the beauty of nature. There's no information on the specific activities she enjoyed but during her interview with Hidden Remote she referred to herself as a " tree-hugging, sometimes foul-mouthed Chicagoan".
10. She Went To The Same High School As Michelle Obama
Chicago is home to lots of well-known people and among them is former First Lady of the United States, Michelle Obama. DuShon and and Mrs. Obama attended the same high school, Whitney Young Magnet High School. Obama is about four years older than DuShon so there's a chance the two were enrolled in the school at the same time. Other notable alumni include Tonya Pinkins and Luvvie Ajayi.