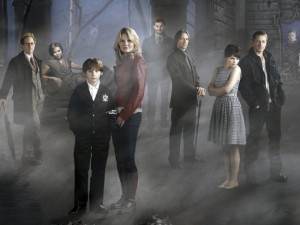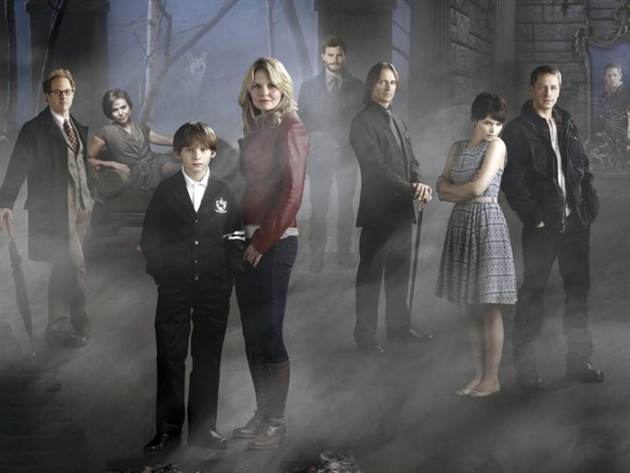 ABC has announced the details and release dates for several shows after the 2011-2012 season. Want to pre-order the DVDs? Click on the titles below.
The River: Season 1
Release Date: May 22, 2012
Revenge: Season 1
Release Date: August 21, 2012
The complete first season features exclusive bonus features including an in-world sit-down interview with the infamous Nolan Ross in "Nolan Ross: Exposed," "Lifestyles of the Rich and Dangerous"; "Hamptons Bound: Preparing for Life at the Shore"; "Haute Hamptons: Femme Fatale Fashion"; bloopers; deleted scenes and insightful episode commentaries.
Once Upon a Time: Season 1 (DVD, Blu-ray)
Release Date: August 28, 2012
The exciting releases include a wealth of bonus material and extras including an exploration of the genesis of this exciting series in "Fairy Tales in the Modern World;" "Welcome to Storybrooke;" cast interviews on childhood memories in "Tell Me A Story;" "Building Character; deleted scenes and bloopers. Additionally, the Blu-ray exclusively features "Exploring Tall Tales: True Origins," an exciting interactive archive of fairytale favorites.
Grey's Anatomy: Season 8
Release Date: September 4, 2012
The six-disc DVD brings fans closer to the action with an exciting feature following Scottish actor, Kevin McKidd (Dr. Owen Hunt), extended episodes, bloopers and deleted scenes.
Private Practice: Season 5
Release Date: September 11, 2012
Castle: Season 4
Release Date: September 11, 2012
Features all 23 episodes plus exclusive bonus material including "Nathan & Friends: Castle Goes Radio;" "Anatomy of A Stunt;" audio commentaries, deleted scenes, and bloopers.
Body of Proof: Season 2
Release Date: September 18, 2012
Desperate Housewives: Season 8 (Final Season)
Release Date: September 25, 2012
The beloved series'final season is released in a five-disc DVD set features exciting bonus material including the final goodbye from the original four housewives, bloopers, deleted scenes and more.
Desperate Housewives: The Complete Collection
Release Date: September 25, 2012
In addition to the complete eighth and final season, "Desperate Housewives: The Complete Collection" will be available on the same day. Housed in a collectible replica of Mary Alice's infamous steamer trunk, the complete collection contains all 179 episodes from all eight seasons on 46-discs, including an exclusive bonus disc with even more cast interviews and behind the scenes from the final season.This set is a must-have for any "Desperate Housewives" fan.